Oluwasegun Akinsanya, who ran youth programs for the Ontario government, has been charged with sexual assault. Photos via Toronto Life/Instagram
Update: Oluwasegun (Segun) Akinsanya was acquitted of both counts of sexual assault in December 2019. Ontario Superior court Justice Nancy Spies said she found issues with the reliability and credibility of the complainant's evidence including a "possible motive to fabricate."
A man who led youth outreach programs for the Ontario government has been charged with two counts of sexual assault, VICE has learned.
Oluwasegun Akinsanya, 30, who previously spent two years in jail for killing a teenage boy, was a capacity building specialist for the Ontario Trillium Foundation, tasked with delivering programs that were part of the Youth Opportunities Fund. The Trillium Foundation is a provincial agency that provides millions of dollars in funding to community projects in Ontario, while the Youth Opportunities Fund specifically focuses on helping marginalized young people.
Akinsanya, who the subject of a 2016 Toronto Life cover story called "My Life in Street Gangs," was charged with sexual assault in July 2017. According to his LinkedIn account, he worked for Trillium from September 2016 to December 2017, which suggests he continued working there for several months after he was charged with sexual assault.
A preliminary hearing regarding the charges began last week in a Scarborough courtroom, during which Akinsanya's alleged victim—who is not a minor—described the accusations against him in detail. There is a publication ban on evidence presented during the hearing.
Akinsanya's lawyer Marianne Salih told VICE her client maintains his innocence.
"Because this proceeding is ongoing, we will not be commenting on the case. Mr. Akinsanya maintains his innocence; he will fully address the merits of these allegations at trial," she said in an email statement.
Sign up for the VICE Canada Newsletter to get the best of VICE Canada delivered to your inbox daily.
Reached by VICE, Cynthia McQueen, a spokeswoman for Ontario Trillium Foundation said Akinsanya does not currently work for the organization. She would not confirm when he stopped working for Trillium, or whether or not he was still working for Trillium after he was charged.
"It is our policy not to comment on personnel matters," she said. Trillium's code of ethics says, "the private conduct of each staff member and appointee is a personal matter except when such conduct compromises the reputation, image, or integrity of [Ontario Trillium Foundation]." McQueen told VICE the foundation follows an anti-discrimination policy for hiring, which includes people who have criminal records. Trillium's workplace harassment policy says "sexual harassment will not be tolerated" and that any allegations will be treated seriously.
According to his website, Akinsanya's role with Trillium focused on developing programs, resources, and workshops for young people in the province. He describes himself as someone who loves to "support people's ideas, help them grow personally and overcome challenges."
He is currently director of innovation and venture building at 9 Systems Inc., a firm that invests in media, fashion, and entertainment companies, according to his LinkedIn. He previously worked as a youth justice worker at the African Canadian Legal Clinic, and in 2009 he founded Bright Future Alliance, a non-profit group that does youth outreach work.
"I am a dreamer, doer and motivator and who is always looking to work with new people," Akinsanya's website says. A January Instagram post featuring portraits of Akinsanya is captioned, "I will always overcome and smile all the way through the struggle."
Akinsanya's criminal past and redemption story have been well documented. In the Toronto Life feature, Akinsanya chronicled how he assaulted people, stole, sold drugs, and eventually killed a teenage boy during a knife fight in a Coffee Time in Toronto in April 2006. He wrote about how racism and socioeconomic factors impacted his choices—his parents moved to Canada from Lagos when he was two years old and his mother died in a car crash when he was eight.
He said he joined a gang in Grade 9, and was given house arrest and a year of probation after he stole another kid's CD player. In Grade 10, he said he was charged with extortion, possession of a weapon, threatening death, and violating probation, after he said he almost got into a fight with another student; he said the other student lied to police by saying Akinsanya had pulled a knife on him.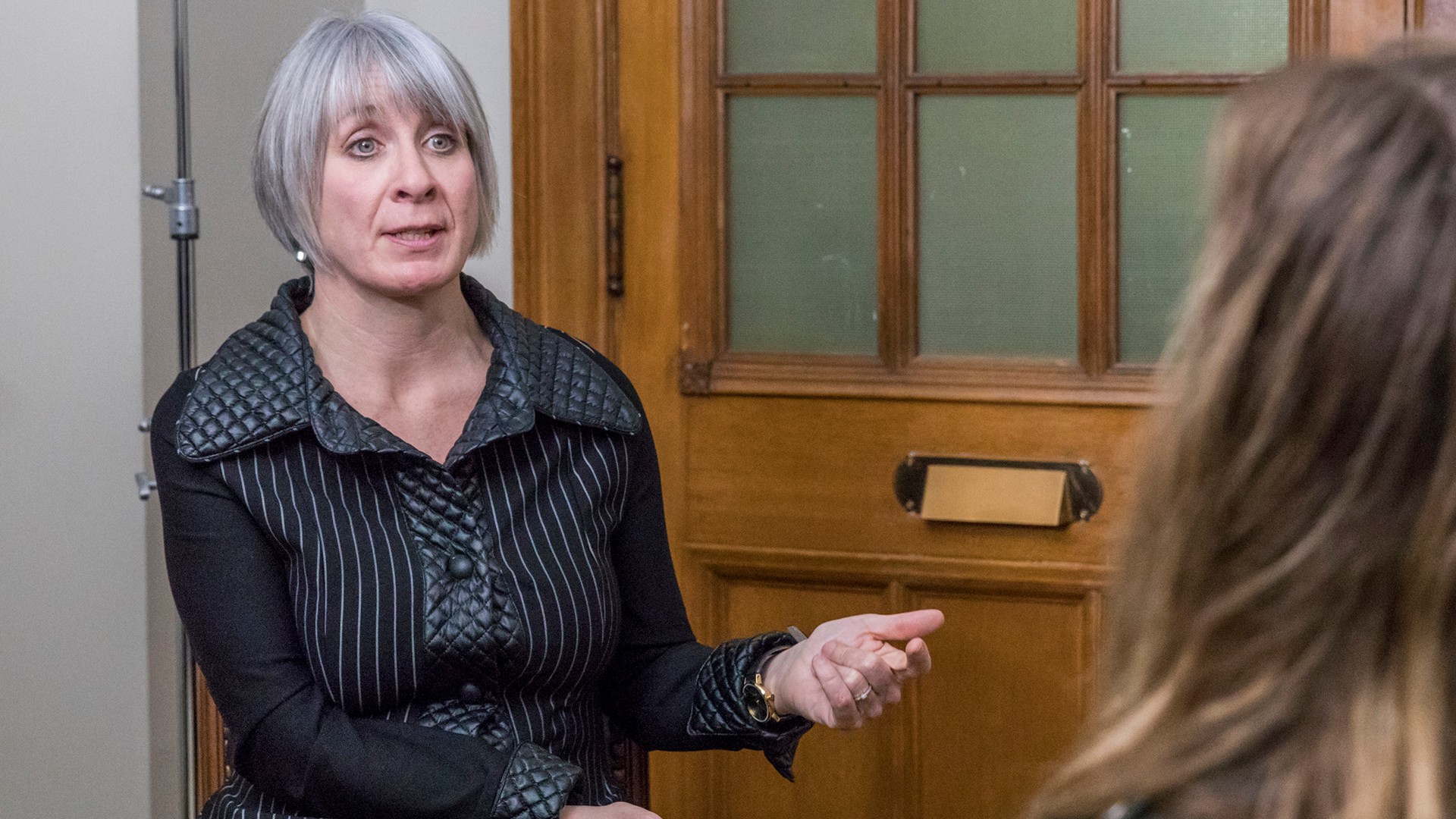 According to the Toronto Life feature, Akinsanya went to a Coffee Time at Keele and Wilson on April 20, 2006. There, he and some friends saw a 17-year-old named Danilo Celestino who they wanted to buy weed from. Akinsanya said Celestino stabbed him in the back of his neck after they got into a fight; he said he turned the blade on Celestino and stabbed him three times, wounding him in the aorta. Celestino died of his injuries and Akinsanya turned himself in a few days later. He was charged with second-degree murder but pleaded down to manslaughter and was sentenced to five years in jail, minus time served. He was out of jail in two years.
During his time in Fenbrook, a medium-security prison, Akinsanya said that he began to reflect and write about his choices in life. He took anger management courses. He decided he wanted to help marginalized kids when he got out of jail, which happened in February 2009.
He named his program Bright Future Alliance and said his first break came via a youth martial arts class for an organization called 360ºkids. He later worked with the United Way, before landing grants from the Laidlaw Foundation—a charitable organization—the city of Toronto, and eventually Trillium.
"Now I'm part of something important and productive. I'm defined by something good," he wrote in Toronto Life.
His outreach work has also been featured in the Toronto Star.
The preliminary hearing continues next week.
Follow Manisha Krishnan on Twitter.