The immigration agents came for Alex Lora the week before Thanksgiving in November 2013, on what he recalls was a bitterly cold Friday morning. They met him outside his girlfriend's apartment in Queens, where Lora wore only sweatpants and a hoodie, thinking everything would be cleared up quickly.
Lora, 34, was born in the Dominican Republic but raised in Brooklyn; his mother brought him to the U.S. legally when he was seven. He had a green card and no recent trouble with the law, so he assumed the issue was a misunderstanding. He was confused when multiple vehicles pulled up on the block and what seemed like a small army of Immigration and Customs Enforcement agents poured out into the street. The next thing he knew, he says, he was shoved up against a light pole and told he would soon be deported.
"They handcuffed me, put a chain around my waist, put cuffs on me, and put another chain around my legs," Lora recalled last week in Queens, at the home he shares with his wife and his 4-year-old son from a previous relationship. "This is all being done in public, where I live. All the neighbors are looking at me like 'Oh my god, this guy is a murderer. Who is this guy? What did he do?'"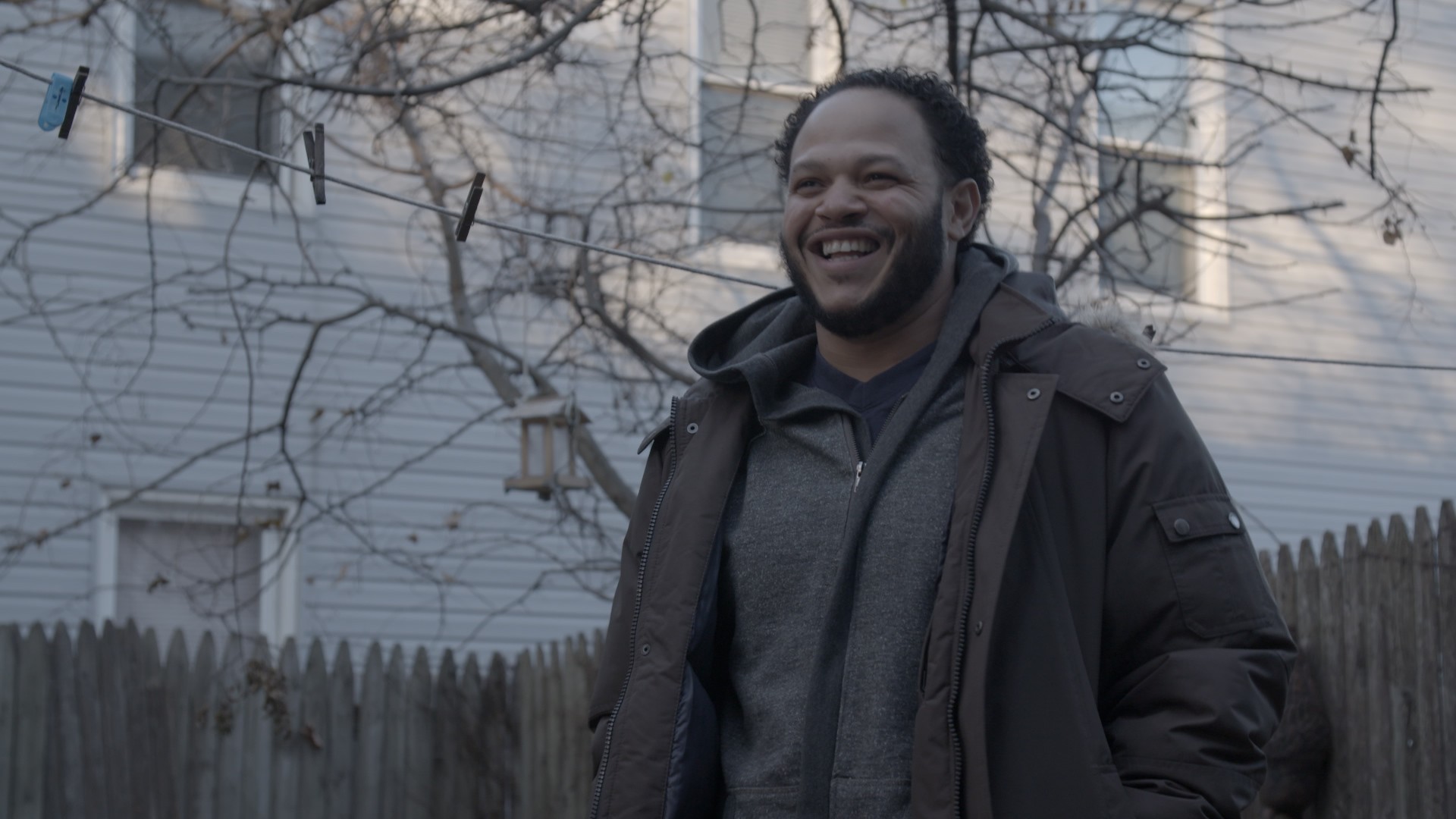 The deportation was triggered by a 2009 case in which Lora was arrested for allegedly selling cocaine from the Brooklyn bodega where he worked. He pleaded guilty to a possession charge and was sentenced to probation, not realizing, he says, that it would be considered a deportable offense under immigration law.
Lora ended up spending five and a half months detained by ICE at a jail in Kearny, New Jersey. The stressful experience of being separated from his family because of an old drug charge was made even worse when the mother of his son attempted suicide, causing the child to be placed temporarily in foster care. Three years later, Lora has regained custody of his son, but he's still fighting to stop his deportation.
On Wednesday, the Supreme Court will hear arguments in a class-action lawsuit over immigrant detention, the jail system where people facing deportation for everything from minor offenses like shoplifting to major crimes such as murder are locked up while their cases are resolved. Unlike in the criminal justice system, where defendants typically appear in court within a day of being arrested and a judge decides whether they're eligible for bail, immigrants — including lawful permanent residents like Lora — can be held indefinitely, sometimes for years.
The justices will decide whether a legal precedent set by Lora will be allowed to stand. After Lora was detained, he successfully sued to get a bond hearing. When the Second Circuit Court of Appeals ruled in his favor, it gave every detained immigrant in the jurisdiction, which includes New York, Connecticut, and Vermont, the right to a bond hearing — now called a "Lora hearing" — within six months. The government appealed Lora's case to the Supreme Court, along with Jennings v. Rodriguez, a case from the Ninth Circuit Court of Appeals that involves a nearly identical six-month bond policy for immigrant detainees in California, Arizona, Alaska, and Hawaii.
The federal government, represented at the Supreme Court by the solicitor general, has argued that immigrant detainees shouldn't be eligible for bond because the right to due process guaranteed by the Fifth Amendment doesn't apply to people who aren't U.S. citizens. Acting Solicitor General Ian Heath Gershengorn wrote that it's a matter of "controlling the border," and "protecting the public from criminal aliens." He also said immigrants have "adequate protections and opportunities for relief and review."
A ruling in favor of the immigrants in Jennings v. Rodriguez, due in 2017, could guarantee every detainee in the U.S. a bond hearing within six months, a development that could complicate President-elect Donald Trump's expected crackdown on immigration. Trump said in his first interview after the election that there are 2 million to 3 million "people that are criminal and have criminal records" he plans to deport or incarcerate.
Not every immigrant detainee who receives a bond hearing is released, and six months is still a long time to spend in detention, but a nationwide "Lora hearing" policy would at least offer immigrants a shot at release — and dramatically improve their odds of beating deportation.
According to an ACLU brief in the case, people who are out on bond are five times more likely to win their petitions to remain in the U.S. than immigrants who are stuck in detention, in part because they are better able to hire and work closely with attorneys and less likely to voluntarily accept deportation as a way to quickly resolve their case.
"Detention has the possibility of expanding" under Trump, said Alina Das, director of NYU School of Law's Immigrant Rights Clinic. "With this very modest protection of getting a bond hearing within six months in place, all individuals at risk of being detained under the Trump administration's new policies will have a day in court."
Congress requires the Department of Homeland Security, which includes ICE, to keep a minimum of 34,000 immigrants in detention on any given day, at a cost to taxpayers of around $2 billion per year. Kentucky Rep. Hal Rogers, who helped create the policy in 2009, has said it was intended to "compel the agency to enforce existing immigration law." Homeland Security is currently detaining more than 40,000 people.
Overall, ICE says the average stay in detention is relatively short — about 28 days. But that's because most detainees would rather voluntarily accept deportation than be stuck behind bars. The people willing to stay and fight are predominantly asylum-seekers with no criminal history who have fled persecution and torture in their homelands, and lawful permanent residents arrested for petty crimes, guys like Lora who have jobs, U.S. citizen families, and strong ties to their communities.
In New York, a sampling of 158 detainees who got Lora hearings showed that 62 percent qualified for bond, and their average time spent locked up was 320 days. The California detainees in the Supreme Court case averaged more than a year imprisoned before getting a bond hearing, with 20 percent incarcerated for more than 18 months and 10 percent for two years or more. Attorneys I spoke with cited multiple cases where clients spent at least five years detained, and up to nine years in one case.
"It's the opposite of how you'd want to run a prison system," said Michael Tan, an attorney with the ACLU's Immigrants' Rights Project who will help argue the Supreme Court case. "The people who have the strongest claims for staying in the U.S. end up staying in detention longest because they have the incentive to stick it out. The people who don't have a case get deported right away."
Compounding the problem is the fact that immigration courts are utterly swamped, with backlog of more than 521,000 cases as of the end of October. With a surge of Central American asylum seekers-arriving at the border and Trump vowing to ramp up deportations while simultaneously instituting a hiring freeze that would limit additional immigration court judges and staff, the situation could get even worse.
"It's going to be a perfect storm," Tan said. "You'll see even more immigrants languishing in jail while fighting for their right to legal status."
Lora now shares a small apartment in Queens with his wife, son, and their German shepherd. A union construction worker with dark curly hair and a carefully trimmed beard, he speaks with heavy Brooklyn accent. He's quick to flash a broad grin and joke about how awful the food and conditions were in detention, but the experience clearly left its mark.
"I'm still having problems in my mind because of that place," he said. "It stresses me out, every day of my life since I was there. I am mentally fucked for being in there."
In many ways, Lora was extremely fortunate. Immigrants aren't typically eligible for public defenders, but he was paired with a pro bono attorney as part of a pilot program in New York City. Just 14 percent of detained immigrants receive free legal assistance, and many are transported to detention centers far from home while their cases wind their way through the system. Without his legal victory, Lora could have spent the last three years locked up somewhere waiting for his case to be resolved.
A split decision in Jennings v. Rodriguez by the Supreme Court, which is still operating with only eight justices, would leave the status quo in place, requiring bond hearings in the Second and Ninth Circuits but nowhere else. A ruling in favor of the government would do away with Lora hearings and allow indefinite detention of immigrants in all jurisdictions.
In the meantime, Lora is awaiting a final decision next year on whether or not he'll be deported. He faces of the prospect of returning to the Dominican Republic, a place he calls home because of his extended family ties, even though it's a world away from the New York neighborhoods he knows best.
"It scares you," Lora said. "It makes you think, is this going to really happen? Did I waste my time while I was here trying to make a difference? Am I going to end up back home? What am I going to do there? I'm not a stranger here, but I'm a stranger there."