Dozens of Russian tanks were seen near the Ukrainian border on Friday. They arrived in the southern Rostov region on cargo trains, and were deployed near a Russian village just six miles from the hostile Ukraine border.
Russia has several military bases in the Rostov region, where its military often holds drills. Last May, Russian officials said they would reinforce its western and southern flanks in response to NATO's increased military presence in Poland and the Baltic states.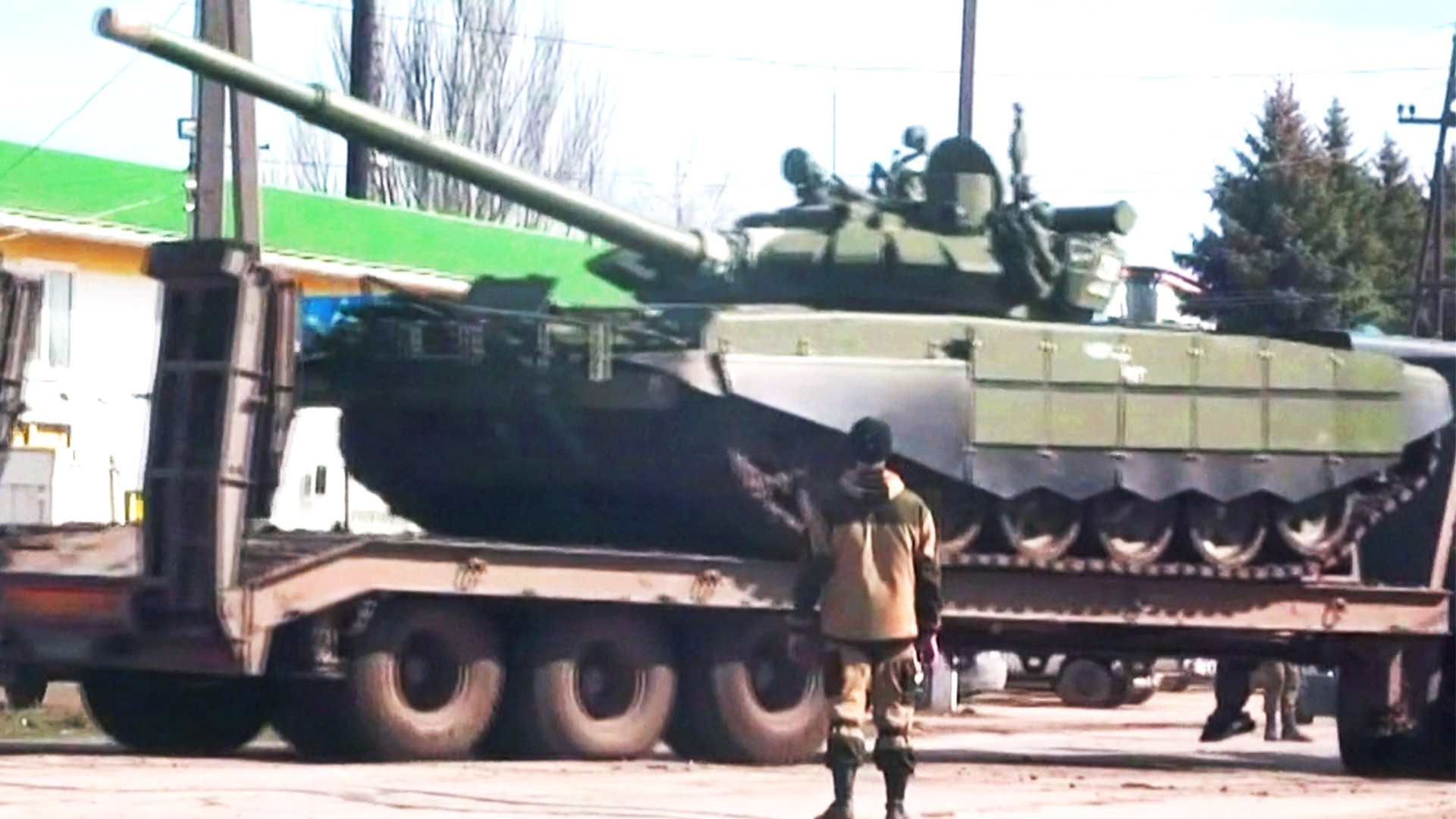 Since April 2014, the Russia-Ukraine conflict has claimed nearly 10,000 lives, according to the United Nations.