Donald Trump may be a world of chaos all by himself, but the world beyond Trump is changing in dramatic ways, often with little notice. We'd like to tell you about it and we're keeping track of these global changes, from the incremental to the monumental, so that you don't have to.
Sign up for our weekly newsletter of the biggest news in the world delivered to your inbox every Sunday.
Vietnam — November 10, 2017
Brutal strongman Duterte wants to host a human rights summit
"Like a hyena calling a conference to discuss the protection of injured gazelles." This is how one human rights activist described Philippine President Rodrigo Duterte's offer to host a world summit on human rights.
In Vietnam for the ASEAN summit of Asian leaders, Duterte said at a news conference late Thursday: "Let's have a summit of how we can protect human rights for all human race" — a stunning proposal considering Duterte's violent war on drugs, which has claimed the lives of thousands in his country, including at least 54 children, as it has empowered police and vigilantes to carry out extrajudicial killings.
"What makes the death of people in the Philippines more important than the rest of the children in the world that were massacred and killed?" Duterte lamented.
Making the proposal even less credible, Duterte said at the same presser that he had stabbed and killed someone himself when he was a teen, and he lashed out about a UN reporter he's clashed with recently, saying he'd slap her if he saw her.
Andrew Stroehlein, the European director of Human Rights Watch, tweeted his reaction:
Duterte has faced widespread criticism from Human Rights Watch as well as Amnesty International and the U.N.
"Why only me?" Duterte further lamented. "There are so many violations of human rights, including in the U.S., including the continuous bombing in the Middle East killing civilians."
Duterte earlier this week indicated he's tired of the criticism, warning the U.S president to "lay off" the issue of human rights when he visits the Philippines as part of his Asia tour.
Trump will travel to the Philippines on Sunday on the last leg of the trip and is scheduled to meet with Duterte on the sidelines of the ASEAN summit on Monday.
— David Gilbert
Delhi — November 10, 2017
Spraying water will fix Delhi's "gas chamber" of smog, officials say
In an effort to to combat the toxic smog which enveloped India's capital this week, officials are planning to spray water over Delhi ahead of worse conditions expected this weekend.
The water will be sprayed from an unprecedented height of 100 meters (300 feet) over the worst affected districts of the city. The water will cling on to the pollutants and bring them back to earth, according to experts, while critics worry the move won't help much.
"Sprinkling water is the only way to bring down the dangerous pollution levels," said Shruti Bhardwaj, an environmental official charged with monitoring air quality.
Breathing the air in Delhi is the equivalent of smoking 45 cigarettes a day. In fact, Delhi's chief minister, Arvind Kejriwal, compared the city to a "gas chamber" while the president of the Indian Medical Association, KK Aggarwal, called the pollution a "public health emergency."
For the fourth consecutive day on Friday, the air quality in India's capital remained "severe," and monitors measuring the index maxed out — meaning the real level of pollution could be much higher than recorded. Authorities remain concerned, despite some slight improvement.
The dense smog is being blamed for car crashes, including a 24-car motorway pileup just outside the city. Officials will limit what cars can come into Delhi from Monday, and  have also ordered that all 6,000 schools in the city close until then.
Delhi is already one of the world's most polluted cities thanks to emissions from coal-fired power plants, diesel engines, and industrial factories. Illegal burning of crops by farmers and firecrackers set off to celebrate Diwali, the Hindu festival of lights, in October have exacerbated the problem.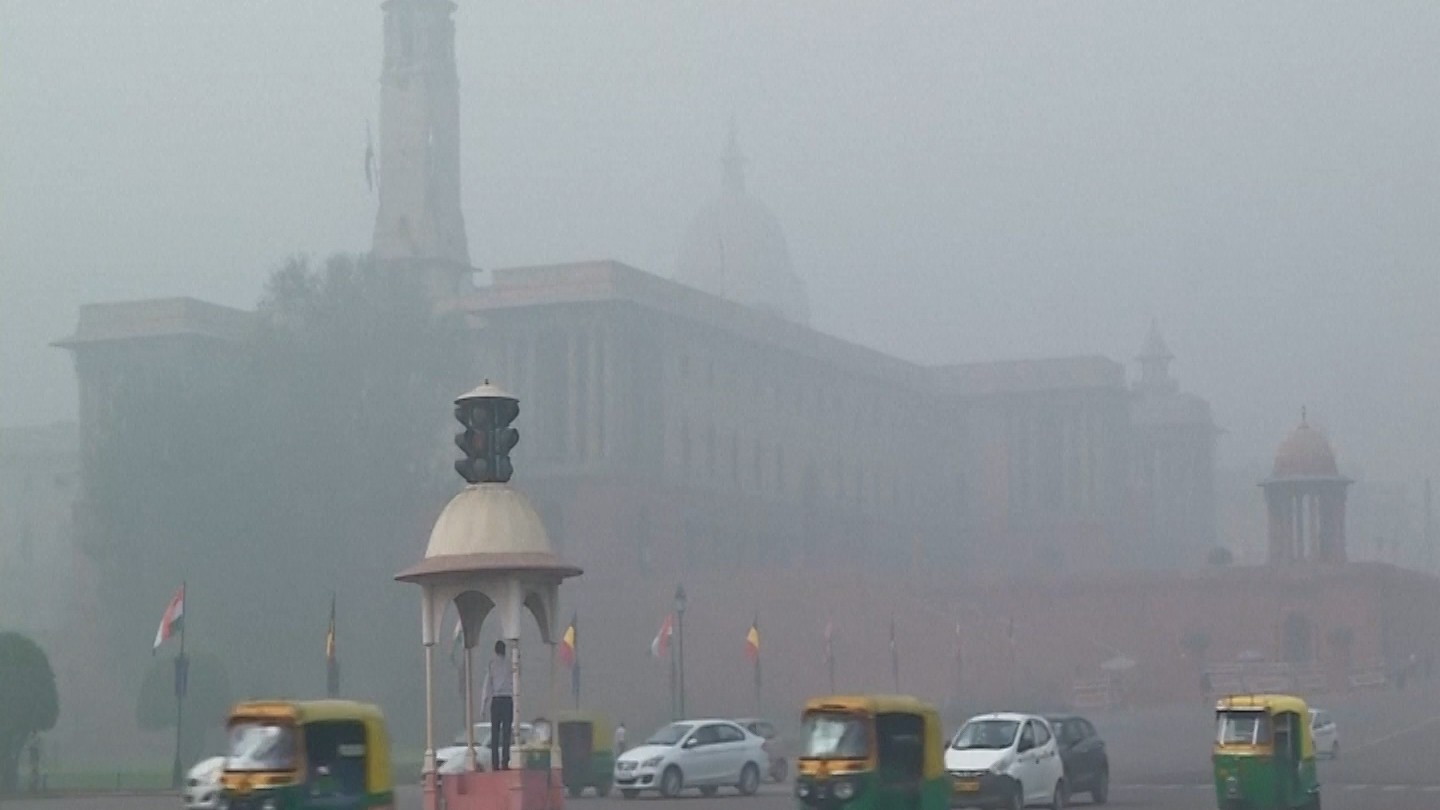 — David Gilbert
Yemen — November 09, 2017
Saudi blockade of Yemen could cause the world's worst famine in decades
Yemen will experience the world's worst famine in decades unless Saudi Arabia lifts its blockade of Yemen immediately, the United Nations' aid chief said Wednesday.
Millions of lives are at risk.
The Saudi-led military coalition has tightened its stranglehold on Yemen in recent days, shutting all sea, land, and air routes into the country in what it says is an effort to stem the flow of arms to the rebel Houthi movement from Iran.
The Kingdom took the step after the Houthis fired a ballistic missile into Saudi Arabia that was intercepted near the capital, Riyadh, on Saturday.
"It will be the largest famine the world has seen for many decades, with millions of victims."
Speaking to reporters Wednesday after briefing the U.N. Security Council, the U.N.'s under-secretary general for humanitarian affairs, Mark Lowcock, said the blockade needed to be lifted immediately.
"I have told the council that unless those measures are lifted … there will be a famine in Yemen," he said.
"It will not be like the famine that we saw in South Sudan earlier in the year, where tens of thousands of people were affected. It will not be like the famine which cost 250,000 people their lives in Somalia in 2011. It will be the largest famine the world has seen for many decades, with millions of victims."
By preventing vital aid like medical supplies, food, and water from entering Yemen, the blockade is expected to have dire consequences for what is already the world's worst humanitarian crisis. Three years of grinding civil war have left nearly 7 million Yemenis on the brink of famine and an estimated 900,000 infected with cholera.
Lowcock said U.N. Secretary-General Antonio Guterres had spoken with Saudi Foreign Minister Adel al-Jubeir Wednesday to call for an immediate humanitarian access to Yemen. No U.N. flights had been able to land in the country since Monday, he said.
Even before the latest blockade, Saudi Arabia had been criticized for hampering aid access into the country.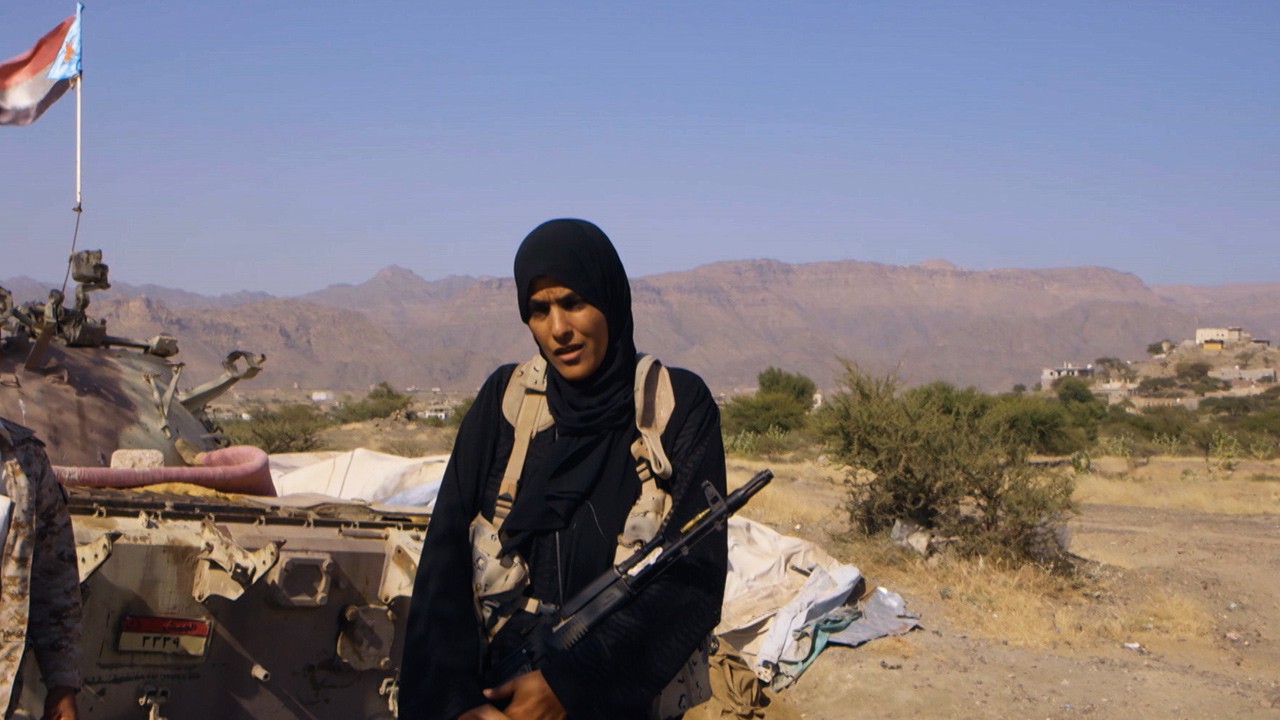 — Tim Hume
Colombia — November 09, 2017
Colombia just seized its largest single haul of cocaine ever
Authorities in Colombia seized 12 tons (24,000 pounds) of cocaine Wednesday, in what President Juan Manuel Santos called the single biggest seizure in the country's drug war.
The shipment worth an estimated $360 million and belonging to the country's most notorious drug trafficker, presented a brief victory for Colombia's forces. But it also highlights that despite Santos' best efforts, Colombia's cocaine business is booming.
The cocaine seized Wednesday belonged to Dairo Úsuga, also known as Otoniel, who heads the Urabeños drugs cartel and is Colombia's most wanted drugs trafficker.
Read more: A cocaine boom could derail Colombia's peace process
Santos praised "overseas intelligence from friendly countries" in helping secure the seizure.
The U.S., one of Colombia's staunchest allies in the war on drugs, has offered $5 million for information leading to the arrest of Otoniel.
The noose appears to be tightening around Otoniel and his gang. This year alone, 1,500 members of Otoniel's gang have been arrested and the kingpin's second-in-command Roberto Vargas Gutiérrez was killed. In September Otoniel even offered to turn himself in — an offer the government is considering.
The Urabeños, or Gulf Clan, have emerged as one of the biggest threats to peace in the country since the historic peace deal with FARC guerrillas was struck last year. It was hoped FARC's return to civilian life would help stymie the drug trade, as FARC had overseen production on coca farms that supplied the raw materials to Colombia's cartels.
Alas, 2016 saw Colombia's largest coca crop in nearly two decades.
— David Gilbert
Read more: Colombia is fighting cocaine by making coca farmers choose "poverty or prison"
India — November 09, 2017
Breathing New Delhi's air is as toxic as smoking 50 cigarettes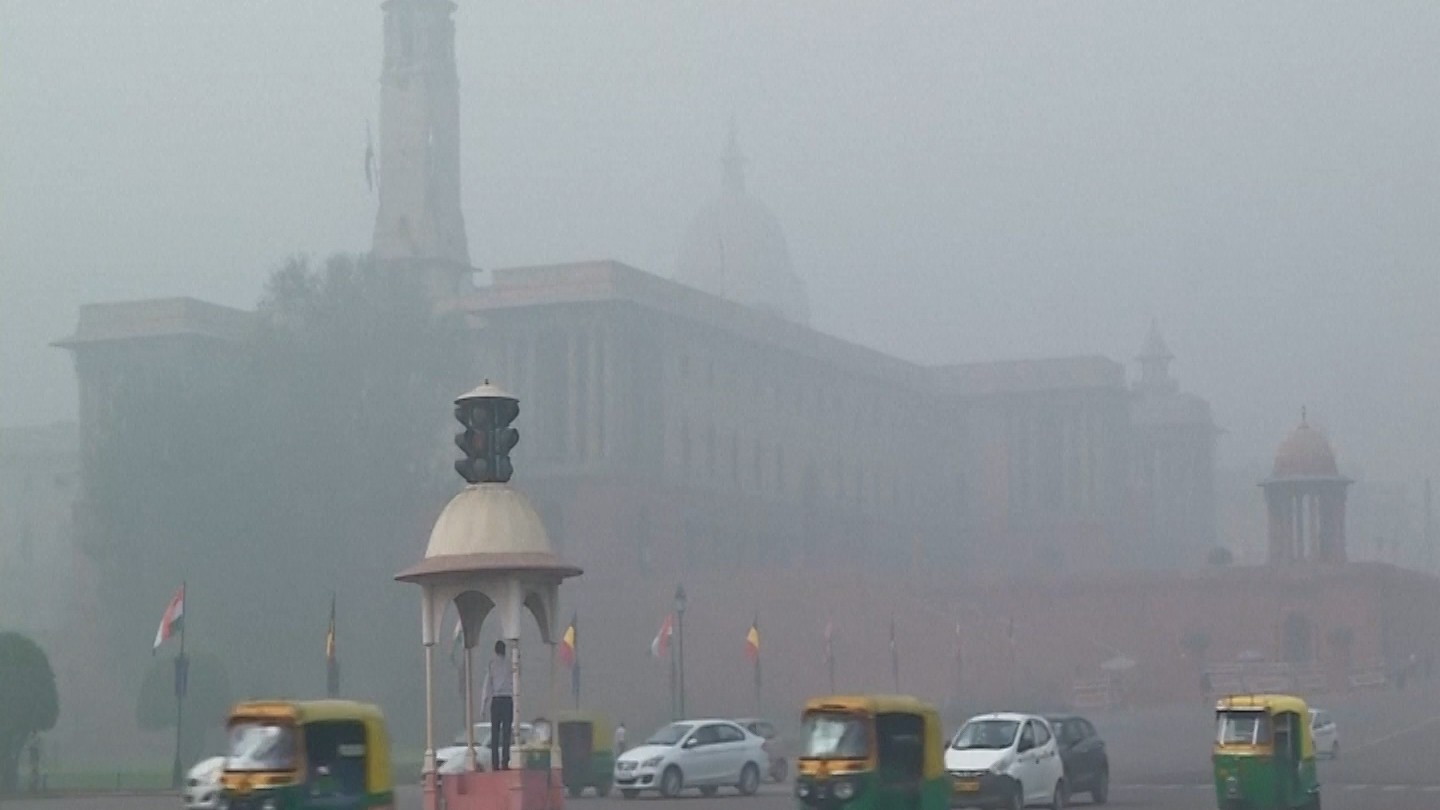 Fears of betrayal could cost the U.S. one of its strongest allies in Iraq
Iraqi Kurds have long been some of America's closest allies in the Middle East, whether it came to opposing Saddam Hussein or taking up arms against ISIS.
But after Washington stood by while Baghdad launched an armed reprisal in response to the Kurds' independence bid, that relationship may be taking a sharp turn for the worse.
Masoud Barzani, Kurdistan's ex-president who oversaw the successful Sept. 25 independence vote, lashed out at the U.S. in an interview with Newsweek published Tuesday, accusing Washington of having prior knowledge that Baghdad would retaliate by sending troops to retake the contested, oil-rich region of Kirkuk.
Barzani claimed that decisions made by Baghdad — including the move on Kirkuk — are now actually being determined by Iraq's powerful neighbor to the east: Iran.
"We do believe, yes, that the operation to take over Kirkuk was led by the Iranians with the knowledge of the U.S. and British officials," Barzani, who stepped down from the presidency of the region of Kurdistan in the wake of the loss of Kirkuk, told Newsweek.
Baghdad's successful campaign against the Kurds was enabled by the support of semi-independent armed militias known as the Popular Mobilization Forces (PMF), some of whom have close ties to Iran.
Shortly after Baghdad's campaign, U.S. Secretary of State Rex Tillerson told the Iran-backed militias to "go home."
Read more: The militias that helped push out ISIS could cause a whole new crisis
As for Washington's close ties to Kurdistan, Barzani said he's not sure that's even still a thing anymore.
"With regards to the relationship between Kurdistan and the White House… I can't say whether we have a relationship or not," Barzani said.
—Greg Walters
Spain — November 08, 2017
Catalonia's declaration of independence dies in Spain's supreme court
In the latest chapter of Europe's never-ending break-up, Spain's constitutional court nullified Catalonia's declaration of independence Wednesday, officially ruling the vote "unconstitutional and void."
The annulment comes as pro-independence strikes continue to disrupt daily life throughout Catalonia: Protesters blocked major roads and some train stations on Wednesday.
Spain is currently considering constitutional amendments to authorize nationwide referendums on self-determination, which would allow all Spaniards to weigh in on the Catalan issue.
"We acknowledge there is a political situation that deserves to be looked at but, in any case, it's clear that the decision will be taken, will have to be taken by all Spaniards," explained Spain's Foreign Minister Alfonso Dastis to the BBC.
Last month, the Spanish government took the extreme step of sacking Catalonia's president and dissolving its parliament after its members voted to declare independence.
But the Catalonian dream for independence lives on according to ousted leader Carles Puigdemont. Now in Brussels, he plans to keep the movement alive by lobbying the European Union for support. "It's possible to run a campaign from anywhere. We consider ourselves a legitimate government," he told a Belgian TV outlet on November 3.
Catalonia is currently under direct control of Madrid and will hold new regional elections on December 21 where secession and pro-union parties will face-off for a majority.
Puigdemont remains skeptical about the rush elections: "It's not with a government in jail that the elections will be neutral, independent, normal."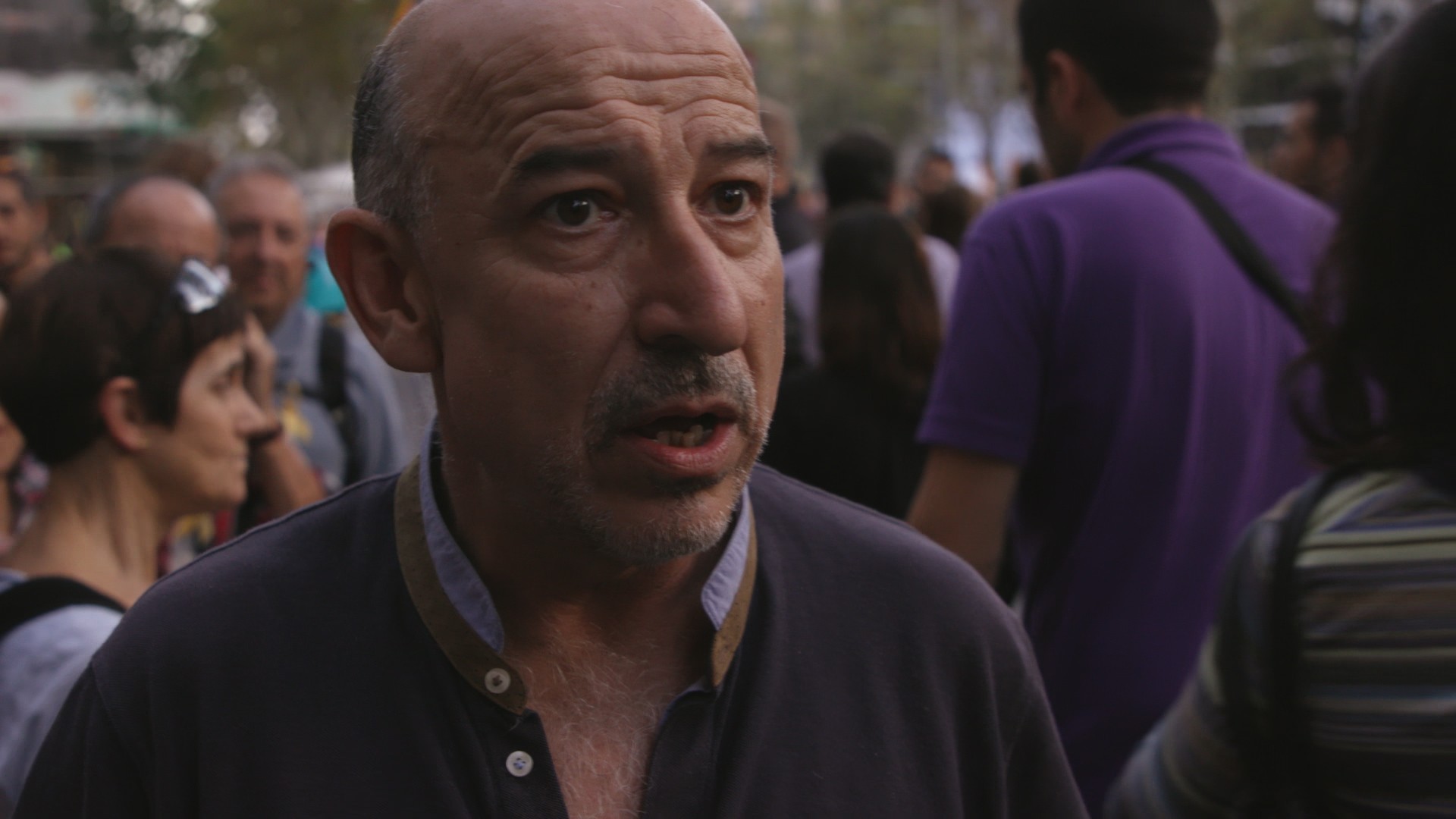 — Milena Mikael Debass
Sweden — November 08, 2017
Sweden drops $1B on U.S. missile system to scare Russia
$1.2
billion
That's how much money Sweden plans to spend on Raytheon's Patriot missile defense system.
Sweden announced Tuesday its plan to buy the U.S. company's missile defense system and have it fully operational by 2025 — the latest sign the traditionally neutral country is serious about bulking up its defenses against the growing threat from nearby Russia.
Sweden plans to begin talks with the U.S. government next year to acquire the system. The deal follows up on an accord Washington and Stockholm signed in 2016 to boost bilateral military cooperation.
The Patriot missile defense system is already used by U.S. armed forces and militaries in the Middle East and European nations, including the Netherlands and Germany. The longer-range system will replace the U.S.-made Hawk missile system that Sweden currently uses.
The announcement came just hours before NATO defense ministers were set to meet in Brussels to ratify a reorganization of its operations in a bid to counteract the threat from Russia, with two new command centers designed to better protect troop movements in the event of conflict.
Although Sweden is not a NATO member, the Nordic country has drawn closer to the alliance in recent years as a reaction to rising tensions with Russia.
In September, Sweden launched its largest war games in 20 years, featuring more than 20,000 troops. And months earlier in March, citing increased Russian aggression, the government reintroduced the draft.
Russian military jets have frequently infringed on Swedish air space, and the government has called Russia's spread of fake news a "threat."
Russia, for its part, has regularly voiced its displeasure over the recent buildup of U.S. missile systems across Europe.
— David Gilbert 
Read more: Europe and Russia are conducting massive rival war games
Yemen — November 07, 2017
Saudi Arabia is blocking aid to the world's worst humanitarian crisis
Saudi Arabia is stopping food and aid from getting into Yemen, in a move that the United Nations said will be "catastrophic" for a country already facing world's worst humanitarian crisis.
Saudi Arabia shut down all access points to Yemen by air, land, and sea over the weekend, in what they say is an attempt to to curb arms trafficking from Iran to Houthi rebels after an intercepted missile landed on the outskirts Riyadh.
"The Coalition Forces Command decided to temporarily close all Yemeni air, sea and land ports," the coalition said in a statement on the Saudi state news outlet SPA.
The Kingdom's lock down means critical humanitarian aid like medical supplies, food, and water, are not getting into the country.
Aid workers decried the decision, warning of "dire" consequences for a country where millions of people rely on humanitarian aid to stay alive.
"Humanitarian supply lines to Yemen must remain open," urged Robert Mardini, the International Committee of the Red Cross's regional director for the Near and Middle East. "Food, medicine and other essential supplies are critical for the survival of 27 million Yemenis already weakened by a conflict now in its third year."
Mardini said that shipments of chlorine tablets, used to tackle the spread of cholera, were stopped at the country's northern border.
"That lifeline has to be kept open and it is absolutely essential that the operation of the United Nations Humanitarian Air Service (UNHAS) be allowed to continue unhindered,"Jens Laerke, a spokesperson for the UN Office for the Coordination of Humanitarian Affairs (OCHA) told reporters Tuesday.
Entering its third year, the Yemen conflict has claimed more than 14,000 casualties, according to the U.N. Over 800,000 cholera cases have been recorded in what's become the fast-spreading epidemic in modern history. The number of cases could reach one million by the end of the year, according to the ICRC.
— Alexa Liautaud
Italy — November 07, 2017
26 migrant women may have been thrown into the sea and left to die
Italian authorities are investigating whether 26 migrant women from Nigeria who died over the weekend were sexually abused and purposefully thrown off their boat into the waters of the Mediterranean.
The bodies of the women — mostly teenagers between ages 14 and 18 — were recovered near a partially deflated rubber dinghy making the treacherous journey from Libya to Europe, according to CNN. Sixty-four survivors were rescued from the boat.
The bodies were brought to the southern town of Salerno, Italy, where police prefect Salvatore Malfi said the victims died from drowning and may have been thrown overboard by their fellow passengers, NPR reported.
Investigators are questioning five migrants in relation to the deaths, which may be linked to sex trafficking. Young Nigerian girls and women are often trafficked to Europe via Libya to become sex workers.
Autopsies on the bodies of the women will also be conducted on Tuesday to determine whether they were tortured or sexually abused.
Saudi Arabia — November 06, 2017
Saudi Arabia is using a Ritz Carlton to jail its elite
A five-star hotel in Riyadh where President Trump stayed in May during an official visit has reportedly been converted into a detention facility for several prisoners of the Saudi purge.
The unprecedented crackdown on dozens of Saudi elites, which swept up princes, ministers, and one of the Kingdom's most powerful businessman, was spearheaded by King Salman's favorite son, Crown Prince Mohammed bin Salman, and is reportedly just the "start" of his anti-corruption campaign. But bin Salman has chosen to keep the prisoners close to home, at the five-star Ritz-Carlton in Riyadh's diplomatic district.
Footage of what appears to be the imprisoned guests at the luxury hotel have been circulating on social media.
Hotel guests who had been staying at the Ritz were abruptly evacuated late Saturday evening, according to the Guardian, after which they were shepherded onto buses and transported to other hotels in Riyadh.
Marriott International, of which the Ritz-Carlton is a subsidiary, said in a statement to the Associated Press that it was evaluating the situation, but wouldn't disclose any other details on who was being held at the hotel or how long it would be inaccessible.
"As a matter of guest privacy, we do not discuss the guests or groups with whom we do business or may be visitors of the hotel," the statement also said.
Other suspicious activity, like the hotel's phone lines being disconnected, raised alarm.
"Due to unforeseen circumstances, the hotel's internet and telephone lines are currently disconnected until further notice,"the hotel's web page said Monday, according to CNN Money.
An unnamed Saudi official also told the Associated Press that other luxury hotels besides the Ritz are also housing some of the detainees.
— Alexa Liautaud
Read more: WTF is going on in Saudi Arabia?
South Sudan — November 06, 2017
1 out of every 10 people in South Sudan face starvation
1.25
million people.
That's how many people in war-torn South Sudan are in danger of starvation in the near future, according to a new report by the United Nations and the country's government. That number accounts for more than one-tenth of the country's population.
The food shortage in South Sudan, the world's youngest country, has been escalating rapidly as a direct result of the country's civil war, which has killed 50,000 since fighting broke out in 2013.
"In the worst-affected locations, foraging for wild foods is now one of the prime ways people are sustaining themselves."
South Sudan, a landlocked nation in East Africa, broke away from Sudan in 2011. But two years into its existence, a split among leaders the country's ruling government plunged the country into a new round of fighting that continues to this day.
Fighting has disrupted the country's economy, exacerbated food shortages and made delivering food and aid extremely difficult. The worst-hit regions are now being forced to rely on foraging for food in the wilderness, one humanitarian told VICE News.
"In the worst-affected locations, foraging for wild foods is now one of the prime ways people are sustaining themselves," Katie Rickard, country coordinator for REACH, a humanitarian research initiative that provided data for the report, said by phone from Juba. "That should be a small supplement in times of severe hunger, but now it's becoming a main source of food."
The food shortage in South Sudan is a result of the country's "man-made conflict," U.N. representative in South Sudan, David Shearer, told the AP.
"It's about people who have fled their homes because of the conflict and therefore left their livelihoods behind," said Shearer.
Over 1.1 million children under the age of 5 will be undernourished in 2018, according to the U.N. report. Some 300,000 of these children will be "at a heightened risk of death," the report warned.
— Greg Walters 
Saudi Arabia — November 06, 2017
WTF is going on in Saudi Arabia?
Saudi Arabia's crown prince this weekend ordered the detention of dozens of princes, ministers, and high-ranking officials in a "corruption" crackdown widely seen as a ploy to consolidate his grip on power.
Within hours of being appointed the head of a new anti-corruption committee, Crown Prince Mohammed bin Salman, the 32-year-old favorite son of King Salman, held 11 princes along with several members of the country's upper ranks.
Prince Alwaleed bin Talal, a major investor in Twitter and Citigroup, is the most high-profile detainee; the tycoon is charged with money laundering, bribery, and extortion, a source told Reuters.
Saudi authorities announced Monday the freezing of the suspects' bank accounts, State-run Al-Arabiya reported. The upheaval spiked oil prices, with barrels of Brent crude hitting $62.55, its highest price since July 2015.
Read more: WTF is going on in Saudi Arabia?
— David Gilbert 
Malaysia — November 06, 2017
Murder trial video links North Koreans to hit on Kim Jong Un's brother
After two young women killed Kim Jong Un's estranged half brother with VX nerve agent at the Kuala Lumpur airport earlier this year, the question was asked almost immediately: Was the North Korean regime behind the killing?
On Monday, Malaysian authorities provided the closest thing yet to a definitive yes. During the trial of the two women, video footage played in the courtroom showed a North Korean embassy official and a manager of the country's national airline, Air Koryo, meeting shortly after the killing with four North Koreans who allegedly orchestrated the hit.
Read more: Murder trial video links North Koreans to hit on Kim Jong Un's brother
— Keegan Hamilton
See earlier updates: Week of October 30.