The self-proclaimed "Dean of American Rock Critics," Robert Christgau was one of the pioneers of music criticism as we know it. He was the music editor at the Village Voice for almost four decades where he created the trusted annual Pazz & Jop Poll. He was one of the first mainstream critics to write about hip-hop and the only one to review Simon & Garfunkel's Bridge Over Troubled Water with one word: "Melodic." On top of his columns, he has published a number of books over his career including his autobiography, Going Into the City, which was released in 2015 to critical acclaim. He currently teaches at New York University. Every week, we publish Expert Witness, his long-running critical column. To read more about his career, read his welcome post; for four decades of critical reviews, check out his regularly updated website.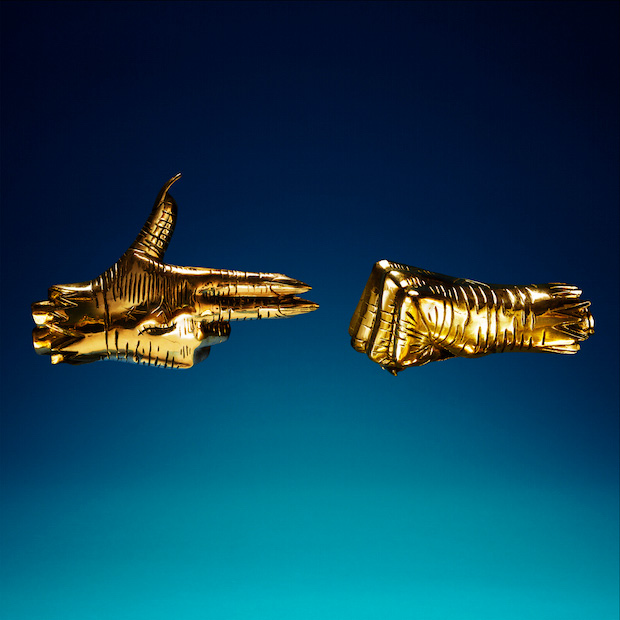 Run the Jewels:  RTJ3 (Self-Released) "Fear's been law for so long that rage feels like therapy," raps lost angry man El-P as if it just occurred to him. In fact, of course, rage has been the heart of his art since Company Flow, and rage is what his NYC-Atlanta duo was selling to the testosterone-stoked alt-rap subculture when it launched in 2013. True, they were funny about it, and Killer Mike added some give to the hard beats by sounding preacherly even when advocating atheism. And now, three albums into what was supposed to be a one-off, public acclaim, economic security, and the historial moment have transformed them—they're funnier, hookier, and kinder as well as brainier and more political. From Mike's opening "I hope, I hope, I hope with the highest of hopes" to El-P's culminating "You talk clean and bomb hospitals/I speak with the foulest mouth possible," they transform the Bernie love that turned Mike into an election-year player into a call for resistance. In a time when street rebellions are one inevitable response to DT's inevitable atrocities, we need somebody quoting MLK loud and clear: "A riot is the language of the unheard." So if Mike wants to waves his supposed "banana dick" in the process, all we can say is yes, we have no objections.  A MINUS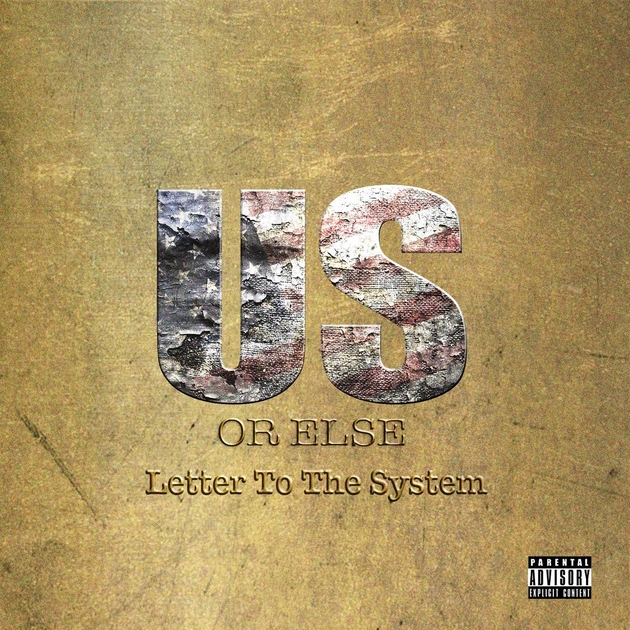 T.I.:  Us or Else: Letter to the System (Grand Hustle/Roc Nation) In an odd move commercially but a fortuitous one culturally, the well-fixed ex-felon absorbs all six tracks of the political EP he dropped in September into a doubly unexpected 15-track album. The new songs are no stronger than the old ones and never top the Killer Mike throwdown "40 Acres"; they make room for the regrettable hook "You know why you broke you niggaz is lazy" and the provocative refrain "Pain just a weakness when it leavin' the body." Yet the bubble-funk of the opener eases its iconoclasm down, the tongue-in-cheek patriotism of "That's my story and I'm stickin' to it" adds cred to the title track's Black Lives Matter, and the don't-trap-like-I-did admonitions gain cred by association. Between its timing, its heft, and its complexity, the whole is more than equal to the sum of its parts.  A MINUS
***
Aesop Rock & Homeboy Sandman:  Lice Two: Still Buggin'  (Rhymesayers/Stones Throw download) "I hated myself before it was cool," claims Aesop; "I'm looking for a mystery bigger than me to remedy," sez Homeboy, which is why I prefer him ("Oatmeal Cookies," "Mud") ***
Fantastic Negrito:  The Last Days of Oakland (Blackball Universe) Unflinchingly specific and analytic protest blues-rock counts on musical torque it doesn't get from a soggy hummed groan that's half misprised field holler and half godless gospel rip ("Working Poor," "Rant Rushmore") ***
Death Grips:  Bottomless Pit (Harvest/Third Worlds) Enough to make me wonder whether hip-hop's rawest sonic warriors are getting more death metal, but not enough to a-b the albums and find out ("Giving Bad People Good Ideas," "Eh") ** YG:  Still Brazy (Def Jam) Not only does he no longer just [insert verb here] the pussy all the time‑-unlike DT, he knows when he's being recorded about it ("Fuck DT," "Blacks & Browns") * Follow Robert Christgau on Twitter.