Courtesy NBA
Growing up, the only sport Palpreet Singh Brar played was kabaddi, a mix of wrestling, rugby and tag popular in his home state of Punjab, India. He spent more hours working in his family's 20-acre wheat and rice fields. "I got in a lot of trouble," the 21-year-old Singh says with a laugh, recalling how he would mischievously pull good plants out of the field as a prank.
Singh certainly never thought that he would one day have a chance to play professional basketball in the United States. He only discovered the game at the age of 16; most future NBA players have already been scouted for years at that point. And yet, just five years later the six-foot-nine forward was selected in the fourth round of the 2016 D-League draft by the Long Island Nets. It made headlines in India, and was a tremendous source of pride for Singh's parents. "I can't explain it in words," he said, standing inside the practice court at Barclays Center in Brooklyn last fall. "For my family. For my country."
Singh is part of the first small wave of Indian players to emerge on the basketball scene. Sim Bhullar, a 24-year-old center who was born in Canada, became the first player of Indian descent to play in the NBA when he suited up for the Sacramento Kings in 2015. That same year, Satnam Singh, a 21-year-old center born in Punjab, became the first player from India to be taken in the NBA draft, going 52nd overall to the Dallas Mavericks. (In addition, in 2013, Vivek Ranadivé, a native of Mumbai, became the owner and chairman of the Sacramento Kings.) The list of basketball talent coming out of India can be counted on one hand, but that is something the NBA is hoping to change in the coming years.
While the U.S. remains the home of its teams and much of its fan base, the NBA is an increasingly global league. Today it has outposts in 13 international markets, the better to reach new fans and business partners, as well as potential talent pools. There's NBA Europe, with offices in London and Madrid, and NBA Asia, in Hong Kong and Manila. NBA India opened its office in Mumbai in 2011.
The league began its youth outreach efforts in the country shortly thereafter, launching a Jr. NBA program in 2013 that incorporated basketball into curriculum at 250 schools in two cities, reaching out to more than 3.5 million children ages 6-15. Today, the program is available in 19 cities. In 2015, the league also launched ACG-NBA Jump, India's first national basketball talent search, which involved 32 of the country's best players. Singh was the winner. This year will mark the opening of NBA Academy India, in the National Capital Region, the first elite training center of its kind in the country. After a months-long scouting process at camps set up across the country, the first class of 22 scholarship athletes—all boys between ages 13 and 17—has been invited to train and reside at the academy. The NBA Basketball Schools network, meant to bridge the Jr. NBA programs and the elite Academies not just in India but around the world, launched in Mumbai last month.
According to Yannick Colaco, the Vice President & Managing Director of NBA India who grew up in Goa, a city south of Mumbai, India has a talent-development advantage over other nations in terms of the sheer number of kids who might be interested in the sport. "This country has 350 million people under the age of 18," Colaco says. "A sport like basketball has a tremendous potential in a market like this."
Turning that raw demographic potential into something sustainable—let alone something that can give rise to NBA All-Star talent—will be challenging. Consider China, where over the past few decades the NBA has created a thriving market for basketball but has yet to see the country become a consistent pipeline for league-level players. Before Zhou Qi and Wang Zhelin were selected in the second round of the 2016 NBA draft, only five NBA players from China—Wang Zhizhi, Yao Ming, Mengke Bateer, Sun Yue, and Yi Jianlian—had previously been taken in the draft.
The Chinese Basketball Association was founded in 1995, and is one of the premier professional leagues overseas for players who don't make NBA rosters or are trying to get themselves back on one. This season, for example, former NBA players who are among the leaders in scoring, rebounding and assists include Jimmer Fredette, MarShon Brooks, DeJuan Blair, J.J. Hickson and Donald Sloan. Native Chinese players who are on a fast track to the NBA are absent, but that has not been from a lack of trying at the local development level.
In 2013, NBA China and Yao Ming announced a partnership to launch NBA Yao School, which provided after-school basketball programs for players up to age 16. In 2014, the NBA partnered with the country's Ministry of Education to incorporate basketball into elementary, middle and high school curriculums. However, these initiatives have yet to bear fruit in the form of more NBA prospects.
What can India learn from China as it attempts to establish a talent development pipeline? Former CBA player Cyril White, now managing director of To God Be the Glory Sports China and manager of Stephon Marbury, recently traveled to India, which he called a "wild west" for basketball. The first step for India, he says, is establishing an infrastructure similar to what China has done. "Hire some American coaches, have them stay in India for 12 months and train the kids, and start at the real ground level," says White, who has placed approximately 35 coaches in China, most of them with an American coaching background. Satnam Singh, who currently plays for the Texas Legends of the NBA Development League, agrees, telling VICE Sports there is a shortage of professional coaches to help develop younger players. "There are a lot of young players [in India]," he says. "They just need more coaches."
They will also need a league to play in. Matt Beyer, managing director at ALTIUS and the first foreign sports agent in China, credits the Chinese Basketball Association, the top professional men's basketball league in China, and the National Basketball League, a second-division minor league, for accelerating the process of talent development. "The NBA gets credit for certain things [in China] but, in my opinion, they have not taken talent development seriously," Beyer says. "The credit for development really belongs to the clubs. They have taken the burden for being premier talent developers and even though owners are operating at a large deficit, the entrepreneurs are setting up academies, weekend training, and companies are training kids. It's become a huge market in China."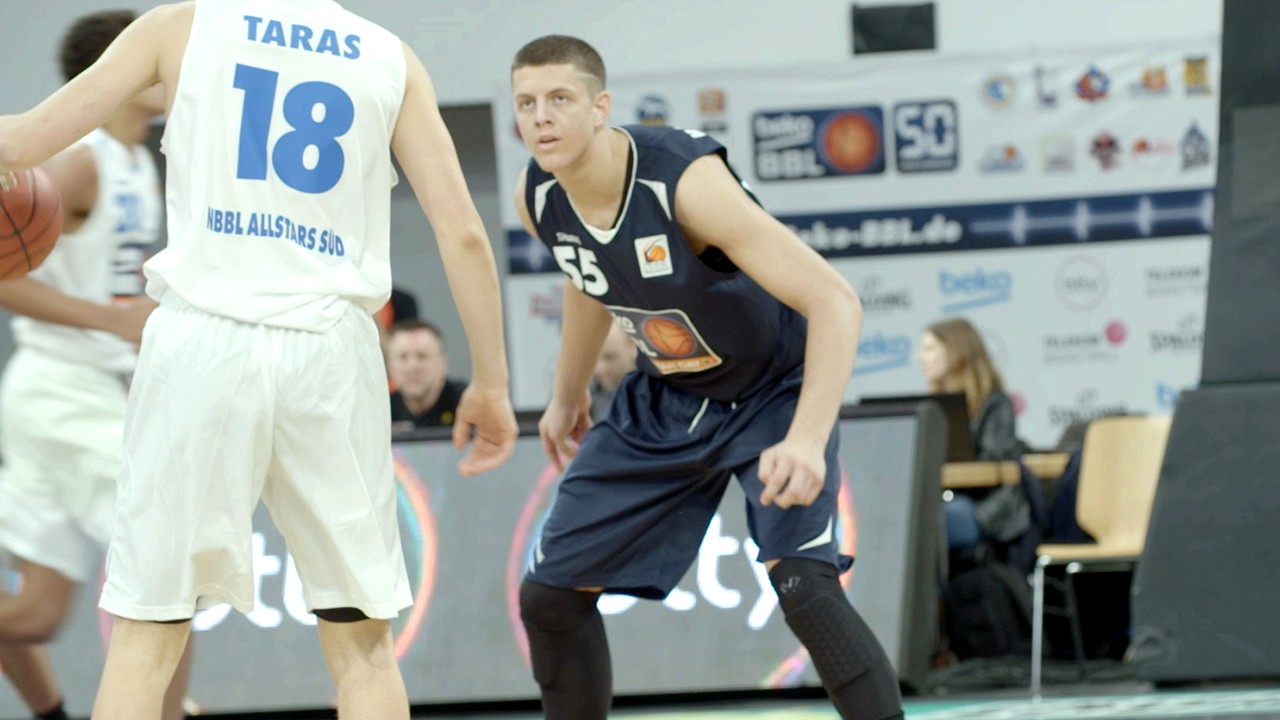 While China offers an example of why basketball talent development India might not work out, Spain presents a more successful blueprint for any country hoping to establish itself as a professional pipeline. It regularly produces NBA players, including Ricky Rubio, Jose Calderon, Rudy Fernandez, Jorge Garbajosa, Marc Gasol and Pau Gasol. Spain's men's national basketball team has been a powerhouse at the international level, winning the silver medal at the 2008 and 2012 Olympic Games and the bronze in 2016, along with the FIBA World Cup in 2006 and the European Basketball Championship in 2009, 2011, and 2015. So what can India take from Spain?
Antonio Gil Garcia, a veteran basketball writer based in Spain, believes in the connectivity between having young players develop with professional club teams and growing together at the national level. "The beginning of this great basketball generation was in 1999, when the under-18 national team won the World Championship," Gil Garcia said. That team included Pau Gasol, Juan Carlos Navarro, Calderon, and Raul Lopez. Many of these players played for teams in the Liga ACB, the top professional basketball league in Spain, before they turned 18. "Every team in the league has a good infrastructure," Garcia said. "Spain is a soccer country, there are more soccer fields than basketball courts, but if you want to play the basketball, you can find the right team."
India isn't there yet. Basketball backers are still working to make courts available around the country and at schools; they're still working to establish the sport as popular. The Jr. NBA program and the new academy are geared towards making that happen, but the NBA needs to figure out how to help basketball find its own niche in a nation where cricket dominates. Here, Colaco is optimistic, pointing to how cricket is now played in shorter formats that run for three hours, whereas the sport used to be only played over five days. "It's faster, more aggressive, more athletic and more energetic," Colaco says of short-form cricket. "You look at the popularity of this format and it's exactly the attributes the NBA and basketball has built its global presence in."
Colaco and NBA India are optimistic about how the sport can grow within the next five to ten years, but there are skeptics. "The infrastructure for China is all there. Basketball has been around in China for 100 years," Beyer says. "India is just so less developed than China. It lacks the ability to mobilize the same population size. If the NBA were able to get basketball off the ground in India, I would be willing to kiss Adam Silver's feet. It's going to be really hard."
For India, there are lessons to be taken from what China and Spain have done, but how both countries have progressed at different paces provides the most valuable lesson: even with the proper infrastructure in place and a focus on talent development, there has to be some luck involved. India can do everything right, but they will need a once-in-a-generation talent like Yao or Gasol to truly make basketball a preferred sport in the country. To make the path to the NBA a reality, they'll need a player of that caliber to blaze the trail first. For now, the league will put the pieces in place to succeed, and see how everything else plays out.
Want to read more stories like this from VICE Sports? Subscribe to our daily newsletter.