Dozens of organizations and projects are abandoning the historical IRC network run by Freenode following the resignations of a dozen staffers last week who accused the Crown Prince of Korea of a "hostile takeover."
WikiMedia, Ubuntu, Curl, a Google open source team, the Free and Open source Software Developers' European Meeting, Adafruit, and several Linux distros (Gentoo, CentOS, Alpine Linux)—among many others—have publicly said that they are leaving their channels on Freenode to switch over to different IRC networks, including Libera Chat, which was founded and is run by the former Freenode staff.
Many other organizations, such as the one that runs the cryptocurrency Monero, are in the process of finalizing their decision. 
"We're definitely leaving Freenode, our community is intrinsically opposed to their data being captured and sold," Riccardo Spagni, the former lead maintainer of Monero, told Motherboard in an online chat. Spagni said Monero is just waiting for Libera to set up some special infrastructure to make the final decision and move over, and has asked the Monero project members if they support that decision on Tuesday.
Technically speaking, Andrew Lee, the owner of Freenode, is not the Crown Prince of Korea. South Korea is the Republic of Korea, a presidential representative democracy that does not recognize a monarchy. Lee is related to Yi Seok, a descendant of the Korean empire royal family, which has no power anymore. Yi Seok declared Lee crown prince in 2018.
There are so many organizations switching over to Libera Chat that the staff there has a backlog of registrations, according to Libera Chat, which said on its official Twitter account that as of Tuesday it has more than 16,000 concurrent users, and 19,500 registered user accounts. Before the staff exodus last week, Freenode boasted of "90,000 users and just shy of 50,000 registered channels."
In just 24 hours, Libera Chat became the sixth largest IRC network on the internet, according to Richard Hartmann, one of the former Freenode staffers.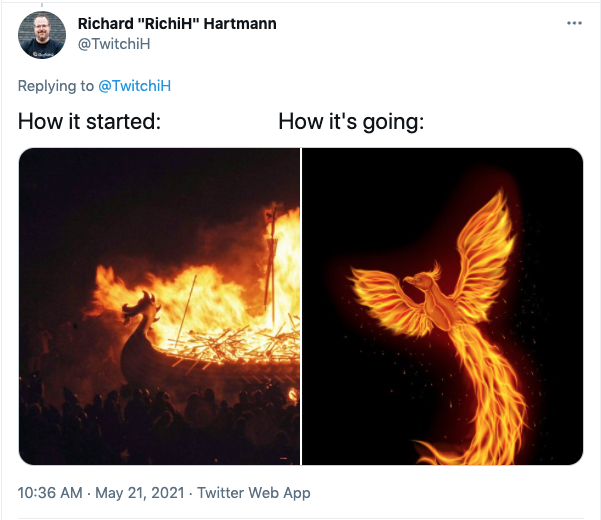 "Free and Open Source Software communities and projects are Libera's core mission, and we're looking forward to supporting those and and more; by providing a space for them to collaborate and coordinate development, support their users, socialise, bond with their teams, and form lifelong friendships," former Freenode staff member kline wrote in a post on Libera Chat's official website.
"We entered the global top 10 within days, and are the fastest-growing IRC network eve," he wrote.
Andrew Lee, the owner of Freenode Ltd, the company that owns Freenode, told Motherboard that these migrations are "what makes IRC great—that it's really that easy to just migrate to another network."
"There's no lock in like other proprietary non-public protocol based centralized services," Lee said in an online chat. "That being said, it would have been a better choice for these channel leads to have let the users determine what to do."
Some of the organizations that decided to move did reach that decision after a vote held by their governing bodies, such as Ubuntu, and CentOS.
This story has been updated to clarify Andrew Lee's "Crown Prince" title.
Subscribe to our cybersecurity podcast CYBER, here.