Image: Getty Images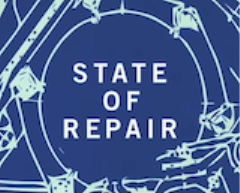 State of Repair is Motherboard's exploration of DIY culture, device repair, ownership, and the forces fighting to lock down access to the things you own.
Apple recently announced a plan to sell customers manuals and parts that will let them fix their own iPhone 12s and 13s. It's a huge win for the right to repair, but what are the specifics of the plan and what does it mean for the future of the repair movement in America?
This week on Cyber, Matthew Gault and Motherboard editor-in-chief Jason Koebler sat down with heavyweights of the right-to-repair movement to answer that question. This conversation between iFixit CEO Kyle Wiens, Repair.org's Gay Gordon-Byrne, and U.S. PIRG's Nathan Proctor covers everything from John Deere tractors to lies Apple tells when it's lobbying against the right-to-repair.
A non-comprehensive list of the Motherboard reporting mentioned in this episode:
Apple Is Lobbying Against Your Right to Repair iPhones, New York State Records Confirm
Apple Is Telling Lawmakers People Will Hurt Themselves if They Try to Fix iPhones
Why American Farmers Are Hacking Their Tractors With Ukrainian Firmware
John Deere–Backed Lobbying Groups Host Anti-Right to Repair Conference
Department of Commerce Says We Need Fewer Repair Restrictions
Apple Said It Will Stop Breaking Face ID on Independently-Repaired iPhone 13s