Image: Justin Sullivan/Getty Images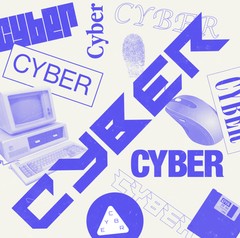 Hacking. Disinformation. Surveillance. CYBER is Motherboard's podcast and reporting on the dark underbelly of the internet.
US Vice President Kamala Harris does not like to use wireless headphones or email because she considers them too much of a security risk, according to a Politico story that calls her "Bluetooth-phobic."
The tone of the article is clearly one of skepticism that borders on mockery. 
"Should someone who travels with the nuclear football be spending time untangling her headphone wires? The American people deserve answers!," Politico writes. "The vice president's office did not respond when asked if there was a 'fun origin story' to Harris' Bluetooth wariness, or for any background on the particular security risks Harris believes Bluetooth technology represents. Afterall, you never know who is listening …"
The article also states that some of her aides believe she is "paranoid."
The truth is, Harris should be wary of using Bluetooth, and she's absolutely right it's not a risk worth taking given that she is quite literally one of the most important politicians on Earth. 
"Kamala is smart. And she's right about the risks," John Scott-Railton, a senior researcher at Citizen Lab, a digital rights and cybersecurity organization, wrote on Twitter. 
Wendy Nather, a veteran of the cybersecurity industry, agreed, also calling Harris "smart." 
"Kamala Harris is absolutely right about the security risk, and the word "phobia" has no place in the discourse," Chad Loder, a cybersecurity researcher, wrote on Twitter.
Sergio Caltagirone, a former NSA employee and vice president of threat intelligence at cybersecurity firm Dragos, said that Harris' approach is "perfectly reasonable." 
If you are not the Vice President of the United States, it's absolutely OK to use Bluetooth headphones. It all depends on your threat model, which is cybersecurity speak for assessing your personal risks and how likely you are to get hacked or surveilled.
After all, to track you using Bluetooth, someone needs to be in range. At best, the range of a Bluetooth connection is 200 feet (60 meters), so it's not like people across the world can hack you by abusing Bluetooth vulnerabilities. But it's also important to note that researchers have found dozens of vulnerabilities in Bluetooth's protocol and implementation. A 2013 paper detailed a long list of attacks on Bluetooth. 
In other words, Bluetooth is hardly the most secure protocol out there. 
The Politico story also highlights that Harris prefers "texting to email for security reasons." That is hardly a surprise considering we live in a world where Hillary Clinton and John Podesta's emails were weaponized to influence the 2016 elections. 
Subscribe to our cybersecurity podcast, CYBER. Subscribe to our new Twitch channel.