This article appeared in the April issue of VICE magazine. Click HERE to subscribe.
ZERO K
Don DeLillo
Cosmopolis, Don DeLillo's first novel about the superrich, is a fascinating failure. Published in 2003, it follows a 28-year-old billionaire named Eric Packer over the course of a day that he spends, for the most part, stuck in traffic in the backseat of his marble-floored limousine. Unanchored from coherent characters, it reads as a series of oblique set pieces and thesis statements rather than a fully considered novel.
But the seeds of Zero K, his latest, significantly more successful work, are planted in that lesser one. "Great men historically expected to live forever," one of Packer's many female interlocutors says to him, "even as they supervised construction of their monumental tombs on the far bank of the river, the west bank, where the sun goes down." She speculates about the mind, consisting of "everything you ever were and will be," being preserved on disk once the body dies. "Will it happen someday? Sooner than we think because everything happens sooner than we think."
In Zero K, it's happening. DeLillo famously wrote in White Noise that "all plots tend to move deathward." That's certainly been the case in his novels. From the ancient-language-obsessed murder cult of The Names to Lee Harvey Oswald in Libra to the sinister museumgoer obsessively watching a 24-hour version of Psycho in Point Omega, his books have often considered death, by violence in particular. The stories of his characters are defined by their relationship to killing or the killed. But Zero K's plot doesn't move deathward. Instead, it explores the implications of death's dwindling dominion.
The novel concerns an extremely rich man named Ross Lockhart, whose younger wife, Artis, is dying of a debilitating illness. He summons his son, Jeffrey, the novel's narrator, to a secret cryogenics facility to see his wife's cutting-edge entombment, and, despite their seeming lack of affection, to keep him company during the run-up to her "cryonic suspension." Ross claims to be a true believer in this process. "Another god," he says to his skeptical son. "Not so different, it turns out, from some of the earlier ones. Except that it's real, it's true, it delivers." He has, it becomes clear, invested a great deal of his fortune in the facility, which, if all goes according to plan, will eventually house him, too.
The son's measured voice cracks the hermetic vibe of recent DeLillo novels like Falling Man and Point Omega. He provides a perspective that, uncharacteristically for later DeLillo, aligns with the reader's. He is confused and repelled by, but also helplessly sympathetic to, his egomaniacal father's desire to thwart death on behalf of the woman he loves. Though the novel's abstract, philosophical concern with death and the afterlife seems at first to promise a deepening of DeLillo's late-period chill, Zero K, through its depiction of this ambivalent familial bond, reveals itself as perhaps the author's most fully animated exploration of human feeling.
The cryogenics compound is a veritable museum of DeLillo interests, with screens showing disturbing footage of death, including, not for the first time in his work, men in the process of self-immolation and crowds running away from an unseen catastrophe. These motifs have something of a retrospective montage quality about them—remember when he asked if "the future belongs to crowds"?—but elsewhere, DeLillo attempts to map fresh territory.
The most startling example of this is a brief, Beckettian section in which the reader becomes privy to Artis's interior monologue after she has entered her suspended state. "I think I am someone," reads one such passage. "There is someone here and I feel it in me or with me. But where is here and how long am I here and am I only what is here." This is terrifying, and it suggests that the procedure allows some vestige of personhood to remain active, perhaps forever. It isn't until nearly the end of the novel that DeLillo implies this monologue may in fact have been the work of the narrator's imagination, restoring the essential unknowablity of death to the novel.
At a crucial point, Ross decides that he wants to "join" his wife in her suspended state sooner than he'd planned, ending his natural life early. Jeffrey grapples with his father's decision. "It denied everything he'd ever said and done," he thinks. "It made a comic strip of his life, or of mine." Later, a woman who works at the facility speaks, approvingly, of the suspension process to a group of recruits as the final word in solipsism: "You are completely outside the narrative of what we refer to as history. There are no horizons here. We are pledged to an inwardness, a deep probing focus on who and where we are… You are about to become, each of you, a single life in touch only with yourself."
This begins to answer the unsettling question DeLillo raises in the novel: What happens when plots—lives—cease to "move deathward"? They become, he suggests, unstuck from history, and from other people. The arc of a human life, with all its struggles, might show as little progress as Charlie Brown's. —ANDREW MARTIN
---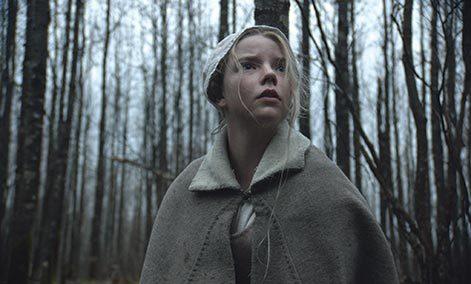 THE WITCH: A NEW-ENGLAND FOLKTALE
A24
Imagine how pious a person would have to be to get kicked out of a Puritan township for it. This is the patriarch of the family in The Witch, who in the opening scene is pushed out of the village, shouting about the gospel as the gate locks behind him and his family. Father William, mother Katherine, daughter Thomasin, and son Caleb set up their new household at the edge of a forest. They seem to encounter other people only when Katherine gives birth to them: Their homestead is a kingdom of seven, including a pair of kindergarten-aged twins and an infant. Life at the edge of the forest is nightmarish before anything witchy occurs: gray skies, hard labor, self-flagellating prayer, the twins skipping and shrieking obnoxiously around the farmyard, playing with a black billy goat. Then Thomasin plays peek-a-boo with the baby, and in the moment her eyes are closed, the child disappears. From that point on, the family is visited by evils tailored to each person's weaknesses and desires. As eerie and gruesome as the film is, it's difficult to share the family's religiously rooted terror. Except for Thomasin, they are more scared of hell than of gore—less concerned that their baby is missing than that it wasn't baptized first. —RACHEL RIEDERER
---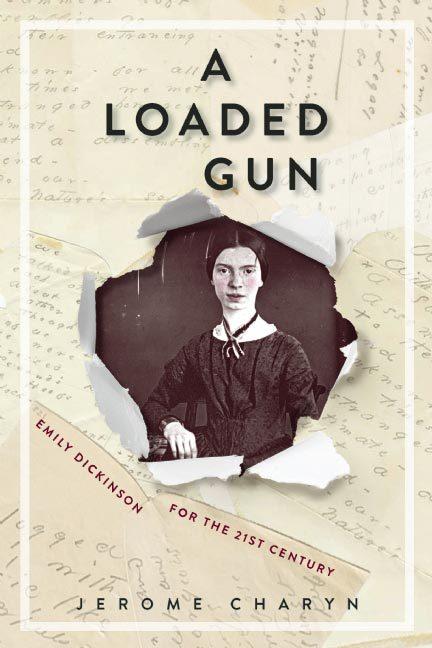 A LOADED GUN
Jerome Charyn
Bellevue Literary Press
"She had no equal as a poet, she has no equal now." She is Emily Dickinson, and A Loaded Gun, Jerome Charyn's ecstatic new book, aims to rescue her from early critics like Edmund Wilson and Allen Tate, who gave us the familiar portrait of the helpless spinster cloistered in Amherst, Massachusetts. Instead, we get Dickinson the diva and flirt. Charyn admits this isn't exactly news: A countermovement, focusing on Dickinson's ferocity, highly choreographed self-presentation, and sexual heat, has been going strong since 1951. What's left for Charyn, then, is to outdo the competition in enthusiasm. In thematically arranged chapters describing the centers of her emotional world, from the family's maid, Margaret Maher, to Dickinson's dog, Carlo, the poet "swaggers" and "leaps," tossing "imperial fire." Entranced digressions compare her to van Gogh for fearlessness, Joseph Cornell and his ballerina loves for ethereality, and the patients of Oliver Sacks in their rage for cosmic order. Charyn both insists on the likely inaccuracy of his biographical interpretations of her poems, yet offers them anyway: In this sense, he may be the perversely perfect critic for the poet who wandered "The House of Supposition — / The Glimmering Frontier that / Skirts the Acres of Perhaps—." —LAURA KOLBE
---
MAPPLETHORPE: LOOK AT THE PICTURES
HBO
"I don't even acknowledge that it's art. I don't even acknowledge that the fellow who did it was an artist. I think he was a jerk," says Jesse Helms of Robert Mapplethorpe in the opening sequence of HBO's new documentary Mapplethorpe: Look at the Pictures. It is 1989, and Helms, the famously conservative senator from North Carolina, is addressing the Senate about Mapplethorpe's final exhibition, which continued to tour after the photographer's death from AIDS earlier that year. The show, The Perfect Moment, featured some of the sexually explicit images for which Mapplethorpe is best known, including Helmut and Brooks, NYC, a photograph, composed with Steichen still-life perfection, of one man fisting another; and Lou, NYC, a picture of a man jamming his own finger into his penis, similarly shocking and beautiful in form. The question Helms puts to the Senate, whether tax dollars should be spent to fund the showing of this "obscene" work, made Mapplethorpe a household name.
Helms's words are ironic in the context of this celebratory documentary, which follows the creation of, and is premiering this month to coincide with, a retrospective of Mapplethorpe's work so large that it is being shared between the Getty Museum and the LA County Museum of Art. Yet Helms's statements frame the film's ambitions perfectly. Through the lens of Mapplethorpe's work and life, the documentary concerns itself with the questions of what defines art and what makes an artist (and, also, whether this particular artist was a jerk—there, it may not entirely disagree with Helms). The film examines the way that Mapplethorpe conceived of art as an act of introspection—how he used his own experiences as his canvas, taking pristine and emotionally penetrating portraits of friends (think: Diane Arbus and Nan Goldin) and documenting his sex life with the same aesthetic.
The documentary does not shy away from Mapplethorpe's more explicit work, including Self-Portrait (1978), which shows the artist in chaps with a bullwhip inserted in his anus, his head turned toward the camera, defiantly putting a face on BDSM just five years after homosexuality made its way out of the DSM. Mapplethorpe is at its best when it shows that even now, while some of the acts may no longer shock, his photos are just as striking as they were 40 years ago; perfectly composed depictions of "dirty" sex are perhaps all the more powerful given the current proliferation of haphazard ones. —SOFIA GROOPMAN
---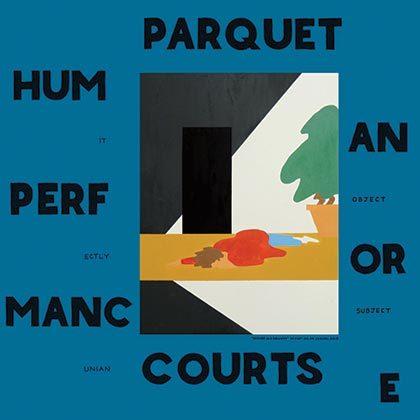 HUMAN PERFORMANCE
Parquet Courts
Rough Trade
The headline here is that the icy, art-punk ennui of Parquet Courts' past is in thaw. The most surprising moments on their fifth album, those most worth revisiting, are the moments of robust and even romantic power pop. Between songwriters Austin Brown and Andrew Savage, Brown keeps closer to the band's oblique post-punk wellspring, while Savage runs restlessly across punk's more approachable expanded field. For your consideration: the jump from the monotonic Sister Ray spiel "One Man, No City" to the jaunty, lovesick Costello send-up and recent single "Berlin Got Blurry." It's this dynamic that has kept Parquet Courts from succumbing to rock's nostalgia epidemic, but of the two, it's Savage who proves inspired enough to invoke and evoke in equal measure. "Two Dead Cops," with grim topicality, burns undiminished within the continuum of punk anthems. Conversely, his portrait of a relationship on the title track is hauntingly personal, the lyrics effortless and surreal: "I'd never felt it. / I'd never heard. / I told you I loved you, did I even deserve it / when you returned it?" To the radical negation of his 80s forebears, Savage offers a revision, an assertion of meaning that can only be found at the end of a path of erasure and self-doubt. —RYAN MEEHAN
---
FIREWATCH
Campo Santo
A personal story told on a grand canvas, Firewatch is narrative gaming painted in vivid sunset hues. It's the late 1980s, and you're Henry, a 40-something who's dropped out of life for a summer of spotting fires in Shoshone National Park. He's supposedly alone in and around his tower, his sole companion a voice on the other end of a walkie-talkie, his boss, Delilah. It sounds like a dull setup, but this first-person adventure, the debut title from the San Francisco–based indie studio Campo Santo, masterfully plays on gamer expectations. It's a four-hour experience during which you're certain all manner of bad shit is about to befall Henry—a beast in the wilderness, maybe an alien conspiracy. Yet it almost never does, at least not in predictable ways. The most significant terrors out there are those Henry carries with him—he's here to make sense of a marriage wrecked by his wife's early-onset Alzheimer's. That tragedy is revealed within the first ten minutes, but to tell you anything else about this game's story would compromise its greatest asset. You won't actually fight any blazes in Firewatch, but you will be moved by one of the most intimate and enveloping dramas ever delivered in a video game. —MIKE DIVER
This article appeared in the April issue of VICE magazine. Click HERE to subscribe.