Jeff Bezos with "Blue Moon" lunar lander concept. Image: Jonathan Newton/ The Washington Post via Getty Images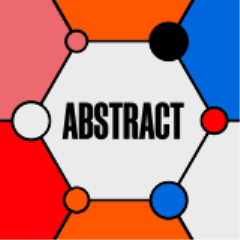 ABSTRACT breaks down mind-bending scientific research, future tech, new discoveries, and major breakthroughs.
The icy rivalry between space companies SpaceX and Blue Origin, which are owned respectively by billionaires Elon Musk and Jeff Bezos, has now spilled into the US Senate. 
Senator Bernie Sanders (I-Vermont) introduced an amendment to a funding bill on Monday seeking to stop a plan to secure $10 billion in government funding, some of which would likely go to Blue Origin to provide redundancy for a project contracted to SpaceX last month. Sanders called the funding "the multibillion dollar Bezos Bailout" in his amendment.
Though Musk and Bezos have traded personal taunts before, their feud has been amplified since April by NASA's decision to award SpaceX a prestigious $2.9 billion contract to build a "human landing system" for the Artemis program, which aims to return astronauts to the surface of the Moon this decade. Blue Origin submitted a bid for the same contract, and has since filed a protest about the selection with the Government Accountability Office, prompting NASA to temporarily suspend development of SpaceX's lander due to the ongoing litigation.
The dispute has reached the US Capitol thanks to a proposed amendment to the Endless Frontier Act, a bill investing $110 billion in various technologies that is currently making its way through Congress. The amendment was added by Senator Maria Cantwell (D-Washington), who represents the state where Blue Origin is headquartered. 
Cantwell's additions includes a clause that reads: "In addition to amounts otherwise appropriated for the Artemis program, for fiscal years 2021 through 2026, there is authorized to be appropriated $10,032,000,000 to NASA to carry out the human landing system program." The amendment also urges NASA to develop an additional lunar lander for the Artemis program. 
Another aerospace company, Dynetics, also proposed a bid for the Artemis human landing system, but the implication of Cantwell's amendment is that Blue Origin could receive a second contract and some of the funds for the project, if this added legislation passed Congress.
NASA and Blue Origin could not be reached for comment at the time this article was posted. Blue Origin tweeted a statement on Thursday expressing their position that the Artemis lander system would benefit from competition, to which Musk responded, "For the low, low price of … ?"
On Monday, Sanders voiced his opposition to the extra $10 billion in appropriations by submitting his own amendment with the stated purpose of eliminating the funding. "It does not make a lot of sense to me that we would provide billions of dollars to a company owned by the wealthiest guy in America," Sanders told The Intercept.  
Cantwell, who chairs the Senate Committee on Commerce, Science, and Transportation, advocated for a second lunar lander contract during the confirmation hearing of Bill Nelson, who is now serving as NASA administrator, on the grounds that it would provide resilience and redundancy to the Artemis program. 
"NASA has a big tradition of ensuring resilience in commercial programs by using multiple competitors and maintaining what's called dissimilar redundancy," Cantwell said at the hearing. "So I want to know that you will commit to rapidly providing Congress with a plan for assuring that kind of resilience of the human lander program."
The Senate may vote on the Endless Frontier Act as early as this Thursday, and will then be passed to the House of Representatives for its input and judgement. Regardless of the ultimate fate of the legislation, the friction between the billionaire leaders of SpaceX and Blue Origin is likely to outlive it.
Update: This article has been updated to include Blue Origin's statement about the human landing system.