Media watchdogs have reported a broad decline in Hong Kong's press freedom since China imposed a new national security law on the city last year. Photo: Anthony WALLACE / AFP
Videos documenting police failings were deleted. A reporter known for her confrontational questioning of government officials was fired. A popular satirical show was shelved after deriding the authorities.
Radio Television Hong Kong, a public broadcaster modeled after the BBC and known for its independent coverage, has emerged as the clearest target of an overhaul to ensure it toes the line of the Chinese government, part of an effort by Beijing to tighten the screw on the semi-autonomous territory.
RTHK, as the broadcaster is known, "may turn into something like CCTV," said a former RTHK staffer who spoke on the condition of anonymity for fear of repercussions, referring to the ruling Chinese Communist Party's official broadcaster. "That'll be the most pathetic and saddening scenario."
Months after anti-government protests swept across Hong Kong in 2019, Beijing spelled out its distaste for an unfettered press that has set the former British colony apart from the rest of China after it returned to Chinese rule in 1997—and its desire for a change.
In February, Xia Baolong, China's director of Hong Kong and Macau affairs, said one of the direct causes of the unrest was a lack of "patriots" in government, complaining that the city's political system was harboring "destabilizing forces" that endangered national security. But he added that "the principle of 'patriots administrating Hong Kong'" should be observed not just in political institutions, but also in newsrooms. 
The changes inside RTHK started before Xia's speech but accelerated in recent months. They suggest that the pro-Beijing local government wants nothing short of turning the broadcaster into a mouthpiece, a move that could destroy the outlet's long-standing credibility, but also one that is potentially self-defeating.
Hari Kumar, who worked for RTHK for seven years as an editor until November, told VICE World News the broadcaster had always been under pressure to be a government mouthpiece, but the turning point came following Beijing's tough response to the 2019 anti-government protests.
The demonstrations were triggered by a now-withdrawn proposal to allow extraditions to mainland China, which critics feared would further erode the city's freedoms. 
Beijing's answer to the unrest was an expansive new national security law, which has empowered the local police to arrest or jail almost all active opposition leaders. To prevent them and their ilk from winning office again, Beijing rewrote Hong Kong's election rules to give itself greater control over who can run in elections in the city.
Throughout the protests, RTHK did not shy away from questioning the authorities' actions,  efforts perceived by pro-Beijing politicians as unacceptable. One lawmaker, Junius Ho, argued that RTHK is funded by the government and should serve the government.
"Since RTHK was funded by the government, there are a lot of people who think it should be a propaganda outlet," Kumar said. "It should be a public broadcaster, and there is a conflict."
The transformation began last May, when the government axed a long-running political satire show at the broadcaster for poking fun at the police's handling of the protests. Then head of RTHK, Leung Ka-wing, defended the show as "reflecting the pulse of the society"—public trust in the police had plummeted to record lows over their forceful crackdown of the anti-extradition protests.
Apart from the mockery, what irritated the authorities perhaps even more was the accolades RTHK earned from covering the protests. One documentary, by freelance producer Bao Choy, reconstructed a mob attack on pro-democracy protesters and showed that the police failed to respond promptly to it.
After the government replaced Leung with a career bureaucrat in March, RTHK refused to accept a Human Rights Press Award for Choy's work. The annual awards are given by Amnesty International and the city's press guilds. The broadcaster also sought to withdraw all of its entries for other journalism awards.
Earlier this month, Patrick Li Pak-chuen, the new head of RTHK, ordered its staff to delete old videos from the channel's official YouTube channel and axed three shows it called biased or inaccurate. The broadcaster also fired Nabela Qoser, a RTHK staff reporter who grilled Hong Kong's pro-Beijing leader, Chief Executive Carrie Lam, the morning after the attack during a press conference.
Under Li's leadership, RTHK has introduced new programs including a talk show hosted by none other than Lam, aired four times a day. At the end of Li's first month, Lam praised him for "doing exactly what I expect" from a head of the broadcaster.
In response to questions from VICE World News, an RTHK spokesperson maintained that RTHK was editorially independent, and defended the deletion of the YouTube videos as being in line with the RTHK's practice of removing old videos on its website. 
The spokesperson also said that Chief Executive Lam's appearance was consistent with the broadcaster's official mission to "engender a sense of citizenship and national identity." 
But RTHK insiders who spoke with VICE World News on condition of anonymity said Li's appointment had only one purpose. 
Alex, an RTHK reporter who covers local issues, said Li's mission was to "politically sterilize" the broadcaster. The reporter requested the use of a pseudonym to avoid retaliation from the government.
"I think it's known that the government doesn't like us, and they consider us quite 'yellow,'" Alex said, referring to the color that represents people who supported the 2019 protesters. "We were expecting something like this for a while, but surprised he was installed so soon."
Bruce Lui, a veteran journalist and lecturer at Hong Kong Baptist University, said the rapid deterioration of RTHK's editorial freedom was part of Beijing's plan to assert control. 
He said Beijing was blaming the media for its failures to win hearts and minds in Hong Kong, and was trying to "make an example" of RTHK.
"The government is not just addressing the media as a symptom but as a systemic change," he said. In other words, the authorities are shooting the messenger not because it's convenient, but because they see it as part of the problem.
The transformation of RTHK has followed a broader decline in Hong Kong's perceived media freedom. Once considered a bastion of free press, the city now ranks 80th in Reporters Without Borders's World Press Freedom Index, compared to 18th in 2002. The advocacy group cited the national security law and the government's "full-blown intimidation campaign" against RTHK as factors in its assessment.
But the government's attempts to remake RTHK may have already backfired.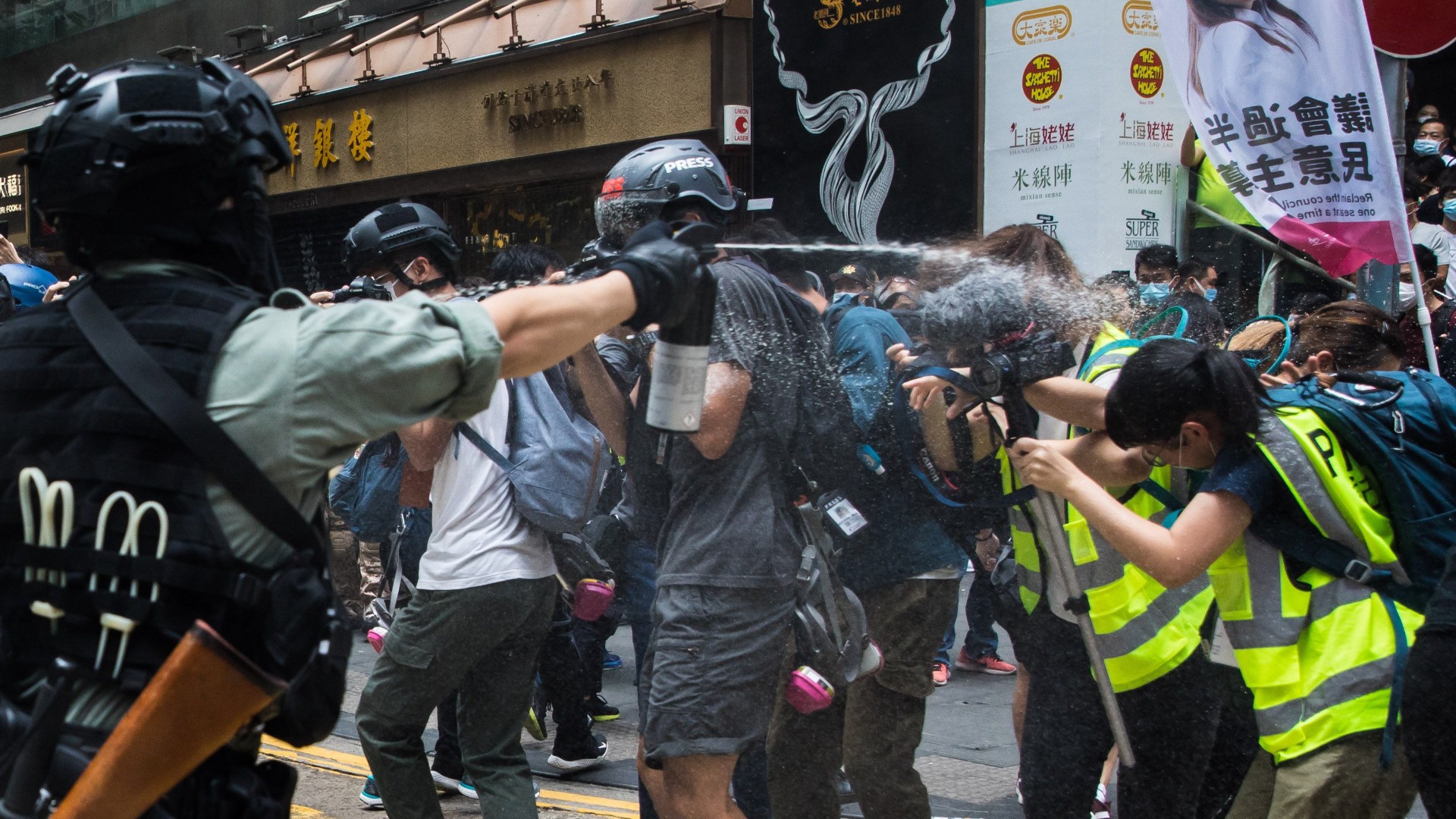 There are signs that young Hong Kongers, who are some of the fiercest critics of Beijing and overwhelmingly backed the 2019 protests, have already lost trust in the broadcaster's ability to operate independently. To preserve the RTHK they knew and loved, internet users scrambled to download old RTHK shows before they were deleted and, in a small act of defiance, flooded Lam's talk shows with bad reviews. 
"The censorship of RTHK will definitely further erode the already low reputation of the Hong Kong government," said Johnny Yip, 32, a bank manager. 
"I will still watch it for a moment to support the remaining staff and their struggle, but when I can see all the speakers are government officials or pro-establishment people, I'll give up on RTHK."
Follow Thomas Chan on Twitter.