Vehicles flee South Kohala fire on August 1, 2021. Image: Chelsea Jensen/West Hawaii Today via AP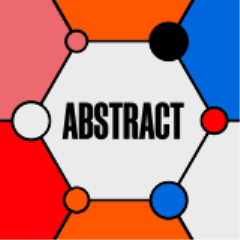 ABSTRACT breaks down mind-bending scientific research, future tech, new discoveries, and major breakthroughs.
Thousands of people fled a record-breaking wildfire on Hawaii's Big Island over the weekend, in the wake of mandatory evacuations provoked by out-of-control flames that have scorched over 62 square miles (40,000 acres) and destroyed at least two homes in South Kohala. 
Firefighters have worked to contain the disaster, which is the largest brush fire in the island's history, enabling the evacuation orders to be temporarily lifted. However, authorities warned in a Sunday press conference that the risk level remained high, as windy weather and dry conditions are likely to keep the flames burning this week. 
Though it's not clear what initially ignited the brush, rainfall in Hawaii has been declining for decades, a trend that is linked to human-driven climate change. Like so many other devastating wildfires around the world, the Hawaiian blaze was preceded by below-average precipitation and higher temperatures in the area, which has led to water restrictions and parched landscapes that provide tinder for wildfires.
"It's the biggest [fire] we've ever had on this island," said Mitch Roth, mayor of Hawaii County, according to the AP. "With the drought conditions that we've had, it is of concern. You see something like this where you're putting thousands of homes in danger, it's very concerning."
The fire started on Friday near Parker Ranch in the South Kohala region of the Big Island, and soon swept across Highway 190 and into surrounding communities. Joshua Kihe was one of the homeowners who ultimately lost his home to the encroaching flames.
"I definitely need to think of a plan because it's a life changer," Kihe told Hawaii News Now.
In addition to the immediate destructive threat that the fires pose to communities and first responders in their path, the smoke from the flames have lowered air quality on the Big Island.
"We want people to take it seriously" because the air quality is "terrible" in some places, Roth told Hawaii News Now on Sunday, adding that he personally had difficulty breathing in the Kona region of the island, downwind of the fire.
Hawaii's brush fire covers a much smaller area than the ongoing Bootleg and Dixie Fires, which have engulfed hundreds of thousands of acres in Oregon and California, respectively. But as an isolated archipelago with ecosystems and communities that have been clobbered by recent American colonialism, Hawaii faces special threats from warming global temperatures. 
Kazuo Todd, Hawaii Fire Department Chief, said half of the fire was contained as of Monday evening local time, according to West Hawaii Today.
"I would hesitate to say we've got it under control because there's still high winds and all it takes is a couple embers to fly up and jump the line and the fronts could be running again," Todd said. "The battle continues. However, we feel pretty confident that we've gotten ahead of it and that we're going in the right direction."