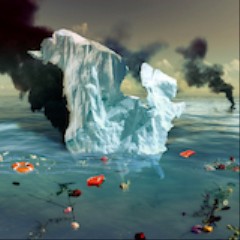 Tipping Point covers environmental justice stories about and, where possible, written by people in the communities experiencing the stark reality of our changing planet.
Edith Loring-Kuhanga was working from her air-conditioned home in the small village of Lytton, British Columbia, taking refuge from the record-breaking heat wave's near–50 C (122 F) temperatures—the point at which human cells start cooking—when she got a call from a colleague warning her there was a wildfire just down the road.
Her colleague, a councillor with Lytton First Nation, told her to rush to the First Nation's school where Loring-Kuhanga worked as an administrator to set up an evacuation centre. Loring-Kuhanga wasn't even there an hour before learning the school was directly in the fire's path, so she and the others fled to Lillooet, about an hour's drive north.
That day in June, the school stayed standing, but the village was destroyed. Photos and video from the days and weeks following show the charred remains of houses, hollowed-out cars, and people's belongings and keepsakes reduced to heaps of rubble.
In the end, all but two of Lytton's 250 residents managed to escape—an elderly couple tragically died after trying to take cover in a hole in the ground, which the family had previously dug in an effort to repair their septic tank. (A utility pole exploded and landed on top of the hole while the couple was inside.)
When Loring-Kuhanga and her neighbours were finally able to return to the village on a tour bus in early July and take stock of the damage, "everything was devastated. It was like a war zone. There was really virtually nothing there," Loring-Kuhanga said.
According to estimates, the fire engulfed the village in less than 20 minutes and caused about $78 million in insured damage.
Now, four months later, Loring-Kuhanga and her neighbours are still waiting to return home for good.
"I don't think we were really even comprehending what the heck was happening. At no time did I think I was going to lose my home and everything," she said.
The B.C. Wildfire Service is still investigating what caused the wildfire that devastated Lytton, but no one's doubting the hot temperatures (Canada's hottest ever) created unsafe conditions. Experts, often wary of attributing any one weather event to climate change, made the explicit connection this year during the heat wave.
"This is consistent with what climate change will continue to do to our province," said CBC meteorologist Johanna Wagstaffe, warning that extreme heat waves will become more common and come earlier in the year.
As wildfires and other natural disasters worsen and increase in frequency, many more people like Loring-Kuhanga will be forced to move, setting off a whole new set of pressures.
For the people who are displaced, they have to contend with the emotional and financial trauma of losing their homes and everything in them. For the communities who accommodate them, they could see their housing markets squeezed and resources and social services strapped.
Some experts are starting to refer to climate-induced displacement—and the shifts it creates in cities and towns—as "climate gentrification." Sometimes it's marked by affluent people moving out of high-risk, usually coastal areas to lower-risk (and often cheaper) places, ultimately squeezing out residents. But there are other forms of climate gentrification, including mass displacement, especially of under-resourced communities that tend to be majority racialized and often poorer.
"With any kind of catastrophe, people with resources will find things. It'll cost more money, but they can find ways to survive," said Thompson Rivers University professor Mike Flannigan, who works in the department of renewable resources. "People who are poor economically and in poverty suffer the most."
In November 2018, when Camp Fire, one of the worst fires in a century, levelled the entire town of Paradise, California, and killed at least 86 people, hundreds of survivors fled to the city of Chico, about 15 minutes away. Nearly 14,000 homes were destroyed and the insurable losses were so expensive they pushed a local insurer into insolvency. It only took a month for the influx of new residents to turn Chico into the hottest real estate market in the country: The number of available single-family homes dropped from 250 to about 50 as people rushed to buy, and only seven cost less than US$300,000, local news media reported. (Typically, Chico boasts up to 30 available houses in that price range.) Rental prices in Chico and surrounding areas hit record highs—growing by 10 to 20 percent following the fire—while vacancies plummeted.
In two months, the city's population swelled by 20 percent, or 20,000 new people.
Paradise, on the other hand, shrank from nearly 26,000 people to about 6,000 today.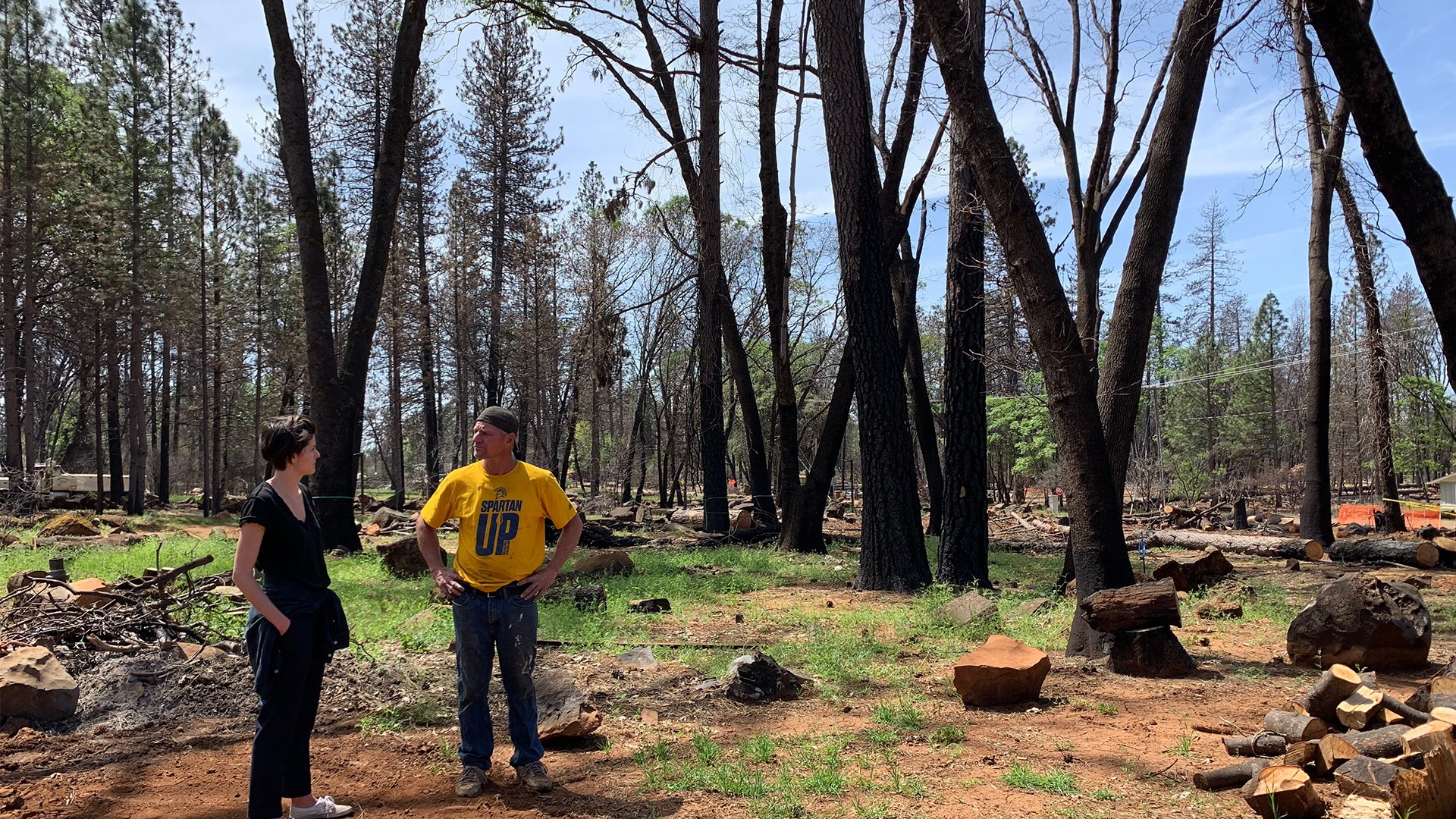 According to a 2020 report published by Strong, Prosperous, and Resilient Communities Challenge (SPARCC), an initiative amplifying local climate efforts, "climate change is creating or increasing displacement pressures… These pressures can include direct displacement due to property damage related to hurricanes or wildfires, the rising costs of utility bills and insurance premiums, and the risk that mitigation and adaptation investments may increase property values and further trends of gentrification and displacement in neighborhoods."
Upfront costs associated with climate risks are also expected to increase, especially in the form of home insurance. As Nick VinZant, a senior research analyst with a subsidiary of an online mortgage company, Lending Tree, told the Washington Post, "It doesn't matter if you don't believe in climate change. Your insurance company does."
In recent years, insurance companies in the U.S. have started to flat-out deny insurance for houses that are at "extreme" risk of wildfire-related destruction, while homeowners with homes at "high" risk are forced to fireproof their homes—which can be costly and time-consuming, according to Pew Research Center.
While Camp Fire was extreme, experts who spoke to VICE World News said we're going to see more fires like it. In Canada and the Pacific Northwest, 2021 has been marked by extreme heat and a longer-than-normal wildfire season—likely a horrible teaser for what's to come.
Since 1980, hundreds of thousands of people have had to evacuate as a result of wildfires in Canada, mostly in British Columbia and Alberta, with more people fleeing in recent years, according to the Canadian Forest Service (CFS). This year alone, more than 40,000 people were given evacuation orders.
"Even when you're in one of the best places in the world, you're still vulnerable."
The worst year on record was 2016, when the Fort McMurray wildfire in northern Alberta pushed out more than 88,000 people and resulted in $3.8 billion in insurable losses. According to the 2018 census for the Wood Buffalo region, which encompasses several affected communities, the population decreased by 10.7 percent between 2015 and 2018, largely attributed to the fire, dubbed "The Beast," as well as Alberta's economic downturn. (Alberta was hit with an oil and gas–related economic recession shortly before the fire. Natural disasters amplify economic malaise, experts say.)
"Wildfires are increasing fairly dramatically, and with climate change I expect them to continue to increase for the foreseeable future," said Flannigan.
The city of Kamloops in British Columbia's interior has become somewhat of a hub for wildfire evacuees. That's partly because it's easy to get to: The TransCanada Highway, which connects all 10 Canadian provinces, cuts right through.
Kamloops Mayor Ken Christian said the city has helped as many as 10,000 wildfire evacuees seeking refuge at once—that's 10 percent of its population. The largest influx was during the 2017 wildfire season, when larger communities, including the 2,000-person town of 100 Mile House, were evacuated and sent to Kamloops. Wildfires that year forced about 65,000 from their homes and burned more area than any wildfire season ever on record in the province.
Christian said Kamloops has supported evacuees in three of the last five years. "We can't take in a place like 100 Mile House for a long period of time; we can only do that in short bursts," he told VICE World News.
So far, Kamloops has mostly dealt with short-term displacements, housing people temporarily in arenas and hotels. But accommodating longer-term evacuees or permanent migrants displaced by fires could pose a challenge, the mayor said.
"We have an affordability crisis in Kamloops, similar to other cities in B.C. We have large homeless, senior, and student populations, so we are looking for housing options across the housing continuum all the time. When you add evacuees to that mix, you simply add pressure," Christian said.
British Columbia was already acknowledging Canada's "new normal" in 2018, a year after the destructive and unprecedented wildfire season.
"The challenges faced in 2017 may not have been an anomaly, but a strong indication of a new normal our province and planet now face due to the unpredictable and increasingly volatile impacts of climate change," says an independent review, commissioned by the B.C. government.
After the 2017 fires forced people out of the Ashcroft Indian Band into the nearby village of Ashcroft, the Indigenous community's former chief Mae Kirkpatrick spoke about the stresses associated with displacement that has no end in sight.
"It's very depressing because you can't just walk outside and wave at the neighbour across the street. Ashcroft is a different community. I have neighbours, but I don't see them. I don't talk to them. I'm lost. I'm lonely and depressed down there," Kirkpatrick told CTV News.
In a statement to VICE World News, Emergency Management BC spokesperson Aimee Harper said it's up to local officials to make decisions about evacuation orders. When they're issued, Emergency Management BC typically provides emergency response services for food, lodging, clothing, and emotional support for about 72 hours or for the duration of the evacuation order. But support can be extended for longer-term displacements, she said.
According to Harper, Lytton residents can get $2,000 from the Canadian Red Cross, funded via donations and by the provincial government. People who didn't lose their homes but haven't been able to access them for more than 10 days are eligible for $1,200 per household, also through the Red Cross, she said, adding that residents who lost their primary residence will be supported through next spring.
"Our government recognizes the truly catastrophic impact the wildfires of 2017, 2018, and 2021 have had on people in B.C.," said Harper. "Emergency Management BC is completing a review of evacuee supports in the short, medium, and long term and expects to propose new approaches."
There are ways to better protect communities before fires strike, said Flannigan, like learning to live with fire as opposed to trying to eradicate it. Controlled burns are a common Indigenous practice that helps regenerate vegetation and burns off excess "fuel," or combustible vegetation, for example. According to Harper, the B.C. government supports local fuel management projects and essentially triages wildfires: Some are fought, while others are monitored but left to burn if they don't threaten public safety and are deemed beneficial to the environment.
To make future evacuation orders less traumatic, homes and evacuation hubs should be fireproofed, especially in and near fly-in, remote communities, Flannigan said.
"I know firsthand from the Slave Lake fire—over 10 years ago—that people are still recovering from it," Flannigan said.
Yvonne Su, an equity studies professor at York University who researches migration, said much of Canada is "really well-placed" to cope with the climate crisis, but "even when you're in one of the best places in the world, you're still vulnerable."
Canada doesn't track how many people have been displaced long-term as a result of natural disasters. According to Su, the data gap makes it difficult to compel governments to bring in meaningful protections and subsidies—you can't fix the problem if you haven't figured it out yet.
The risks are disproportionately large for Indigenous peoples in Canada. While they make up about 5 percent of Canada's total population, 34.8 percent of wildfire-related evacuation events have struck First Nations reserves, according to CFS, and nearly half have hit communities where the population is more than 50 percent Indigenous.
"You really have to fend for yourself."
Amy Cardinal Christianson, a fire scientist with CFS, said there are already examples of displaced evacuees in Canada opting to stay in their host communities rather than return home. "There's a lot of Indigenous people who are more urban now… So you have these small, rural, remote communities and they're losing people to larger urban centres. Those people are losing that tie to their land and culture, and so it can be devastating for the community to go through," said Christianson, who is Métis.
Many Indigenous peoples also face discrimination when they make it to a host community during an evacuation. One way forward is to ensure Indigenous evacuees can access culturally informed support, Christianson said.
Three days after residents from Lytton and the nearby First Nation evacuated, Loring-Kuhanga made arrangements for host First Nations to welcome them and provide cultural support. She also contacted the First Nations Health Authority in B.C. and asked them to send nurses and counsellors.
"The emotional and mental health tolls were very difficult to watch," Loring-Kuhanga said.
After all of that, Loring-Kuhanga has been staying in her home in Victoria—a privilege others don't have, she said. (She owns her home in Victoria and was renting while working as a school administrator in Lytton.) Others are stuck in random motels or on friends' couches.
Loring-Kuhanga said she and her husband want to return to Lytton as soon as possible, but no one knows when they'll be allowed back permanently.
Last month, the provincial government appointed two parliamentary secretaries who will consulate with Lytton residents and help the village recover.
"We all want to see Lytton rebuilt and rebuilt quickly, but the reality is that housing solutions take time… There will be many challenges in this recovery in the weeks and months to come, but I can assure Lyttonites that the province will continue to work directly with the village to get you back on your feet," announced B.C. Public Safety Minister Mike Farnworth.
In the meantime, Lytton residents are scattered all over Canada, unable to plan ahead, Loring-Kuhanga said. She added they've only managed to visit, largely to sift through remains. Loring-Kuhanga managed to find her in-laws' 60-year-old wedding bowl. But she lost several other items, including a traditional vest passed down from her late mother, who was a Gitxsan Nation hereditary chief for the Gwininitxw Wilp.
"We still don't have full access to our properties… There is so much anger and frustration. People are so sad," Loring-Kuhanga said. "You really have to fend for yourself."
Follow Anya Zoledziowski on Twitter.
Clarification: A previous version of this article said that Mike Flannigan is a professor at the University of Alberta. He moved to TRU in the summer.
This story is part of a Covering Climate Now reporting series on climate migration called "Flight for Their Lives." CCNow is a global journalism collaboration strengthening coverage of the climate story.