Want the best of VICE News straight to your inbox? Sign up here.
Last minute Christmas shoppers found themselves caught up in violent clashes between protesters and riot police Tuesday night, as Hong Kong pro-democracy activists targeted the city's busy shopping malls.
Police were filmed firing tear gas and striking protesters with batons in chaotic scenes in malls across the city. In the most shocking incident, a young protester suffered what appeared to be serious injuries after falling or jumping from a balcony in a bid to avoid police.
The young man was filmed running through Yoho Mall in Yuen Long, barging aside one officer in protective gear while another gave chase. The video does not show how the man ended up falling from a height, but captures the screams of onlookers, then shows him lying injured on the ground a level below.
The youth-led pro-democracy movement Demosisto tweeted a picture of medical staff treating the injured man, surrounded by riot police, and blamed the police for creating a dangerous environment in the mall. Police had earlier hoisted a "blue flag" inside the busy mall, warning that the gatherings inside were an illegal assembly.
"These terrorists duties are obviously invading property rights and threatening lives," read the tweet.
The group's high-profile secretary-general, Joshua Wong retweeted footage of the clashes, saying it showed "the authentic Christmas experience" in Hong Kong: "The police beat the shit out of you!" Protesters and rights groups have accused the Hong Kong police of unnecessary brutality in their response to the demonstrations.
READ: The brutality of Hong Kong police is putting protesters in the hospital
Police had earlier promised a strong response to any unrest, deploying a large presence to city malls after pro-democracy activists announced their intention online to target shopping centers on Christmas Eve.
"Black-clad rioters should not come out and bring destruction — let Hong Kong have a peaceful Christmas," Police Commissioner Chris Tang Ping-keung told reporters Tuesday night after observing police patrols of a busy shopping area.
READ: Hong Kong protesters escaped a besieged campus by crawling through tunnels
But that wasn't to be. As hundreds of black-clad protesters, many wearing masks, gathered in shopping malls chanting slogans calling for Hong Kong independence, or singing anthems of the pro-democracy movement, police responded in strength.
Many of the clashes took place in the Tsim Sha Tsui district, where crowds traditionally gather along a waterfront promenade on Christmas Eve to view Christmas lights across the harbor.
READ: What the hell are Ukrainian fascists doing in the Hong Kong protests
In the district's glitzy Harbour City shopping mall, plainclothes police stormed the mall and were filmed and beating black-clad protesters with batons, while shoppers screamed.
Outside, police with helmets and shields fired rounds of teargas into crowds of protesters outside the landmark Peninsula Hotel, and clouds of teargas wafted through the streets.
There were also clashes at the Langham Place shopping center in Mong Kok, where police sprayed pepper spray into crowds.
The protest movement is now in its seventh month, and while the protests have lost some of their intensity, the movement shows no sign of abating, despite the arrests of more than 6,000 demonstrators so far. More major demonstrations are planned for the new year: most notably, the Civil Human Rights Front, which has organized marches involving more than a million people, has applied to hold another rally on New Year's Day.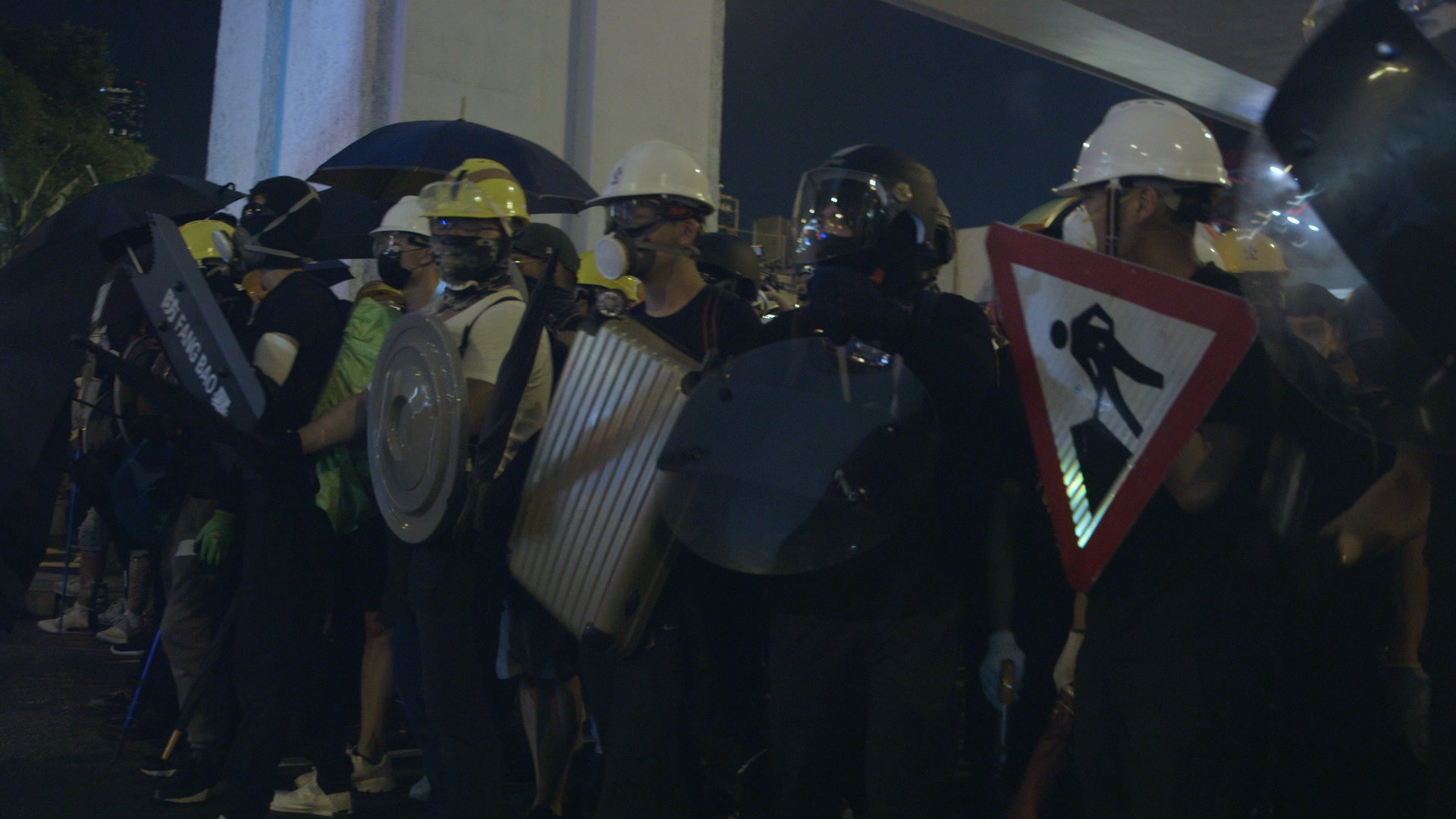 Cover: Riot police past by a Christmas decor in a mall during a protest rally on Christmas Eve in Hong Kong on Tuesday, Dec. 24, 2019. More than six months of protests have beset the city with frequent confrontations between protesters and police. (AP Photo/Kin Cheung)