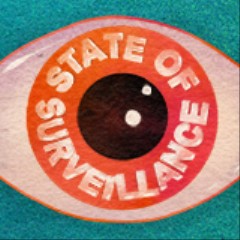 This Series explores surveillance and its intersection with race and civil rights. made possible with support from Columbia University's Ira A. Lipman Center.
On September 12, the San Francisco Board of Supervisors' Rule Committee held a key hearing on whether it would allow the city's police department to access live private camera feeds like store security cameras and home doorbell cameras without a warrant. During the public comment period, the San Francisco Chamber of Commerce's director of legislative and community affairs Emily Abraham called in to testify.
"Real-time monitoring with the consent of businesses or individuals provides SFPD the ability to be strategic with addressing crimes as they are occurring where there are demonstrative impacts and location based complaints of crime," Abraham said. "We support this policy and ask that the Board of Supervisors approve today so SFPD can continue to use video footage as evidence and as a real-time crime mitigation tool."
These words were said by Abraham, but they were written by the San Francisco Police Department, according to documents obtained by Motherboard through a public records request. The talking points Abraham read aloud were privately distributed by the SFPD and members of Mayor London Breed's office in the days before the hearing, urging recipients to "support this policy" at the hearing for the controversial measure. 
At the same time, the Mayor's Office and SFPD ignored virtually all of the amendments to the policy proposed by the San Francisco Surveillance Coalition, a privacy-focused coalition of some two dozen organizations including the Electronic Frontier Foundation (EFF) and the ACLU's Northern California branch, according to documents obtained by Motherboard. Some of these concerns, which were noted as comments in a draft of the policy's text, were about the policy being used to blanket surveil entire neighborhoods, monitor protests and other First Amendment events, and a lack of any description of what the process for obtaining or severing live feeds would look like in practice.
The policy passed and came into effect last month, amidst a backdrop of hysteria over rising crime. Supporters of the policy, including the SFPD, claimed access to live camera feeds will help a short-staffed department fight crime. Mayor Breed, who took credit for the legislation, hailed the program's passage as "a sensible policy that balances the need to give our police officers another tool to address significant public safety challenges and to hold those who break the law accountable."
Similarly, the initiative was billed by Supervisor Aaron Peskin, who wrote the legislation, as endeavoring to "balance the public's civil liberties and right to privacy with practical logistics of enforcing the public's safety," he said in a September statement, adding that the Rules committee spent "considerable time weighing these priorities."
Despite the continuing rhetoric from the SFPD and City Hall that live surveillance will help fight crime, the specifics of how this would actually be the case remains murky. But the privacy implications are quite clear. 
"We were really dissatisfied with the way the mayor's office and the SFPD engaged with us," said Saira Hussain, a senior staff attorney at EFF. Hussain said the Mayor's Office "basically wallpapered over" their concerns, which was more than what SFPD did. "The SFPD's response was essentially to try to lobby [the small business council] on a piece of legislation and get them to call in in support of the police. Quite frankly, it feels gross."
The San Francisco Chamber of Commerce and SFPD did not respond to a Motherboard request for comment. A spokesperson for the Mayor's Office said in a statement, "The camera access legislation is a sensible policy that balances the need to give our police officers another tool to address significant public safety challenges and to hold those who break the law accountable, while maintaining strong guardrails to prevent potential misuse of technology." The spokesperson further claimed the feedback it received was "addressed" and "contributed to the final version of the policy." 
SFPD has long been able to access recorded security footage from private cameras after an incident, including cameras at businesses and doorbell cameras, with the owner's permission or a warrant, as part of an investigation or to collect evidence. But this year's debate over the new ordinance was about SFPD's ability to access live footage from privately-owned cameras, which it allegedly did during the 2020 George Floyd protests, and for which the EFF and ACLU are suing the SFPD. The public debate was less about whether SFPD would get permission to do this, but under what terms and conditions.
In July, the coalition provided a red-line markup of the policy to the mayor's office, which was obtained by Motherboard through a public records request, expressing its concerns about the lack of adequate civil liberty protections and accountability measures. It included more than 20 amendments along with comments explaining why they were made. It included language to protect against SFPD receiving "blanket access to live surveillance," paying the camera owners a nominal fee and therefore being an official SFPD financial partner to circumvent regulations, live-monitoring First Amendment events like protests ostensibly for crowd control purposes, live-monitoring inside of homes, and a total lack of any detail on the exact process for obtaining owner permission and feed access, among other concerns. None of these changes were incorporated in the final ordinance.
The spokesperson for the Mayor's Office said the policy has "guardrails" that were included at the suggestion of advocacy groups, including "explicit prohibitions against using temporary (24 hour maximum) live video access to target anyone for exercising their First Amendment rights." In fact, that prohibition is extremely vague and easily circumvented, and the Mayor's Office seemingly ignored EFF's recommendation to strengthen it. 
The policy as passed allows an exception for "exigent circumstances or for placement of police personnel due to crowd sizes or other issues creating imminent public safety hazards." In other words, the SFPD simply needs to claim a protest poses the possibility of "death or serious physical injury to any person" or challenging crowd management issues in order to access live feeds, which could apply to nearly any protest or event. To eliminate this loophole, The coalition recommended removing that exception because "live-monitoring during these other circumstances would allow SFPD broad and far-reaching use of non-city surveillance cameras." But that change was not made and the loophole exists in the law.
SFPD has argued in numerous forums that live monitoring is necessary for them to fight crime amidst a shortage of officers. At the Rules Committee hearing, Assistant Chief David Lazar gave the following hypothetical: "Say for example on a particular block in the Richmond district we were seeing an ongoing robbery series or elderly are being attacked, or some horrific type crime like that. Imagine if we had the ability to ask a business owner if we can look through their cameras live monitoring between 4 and 6 in the afternoon [when] we know that this crime is happening…Imagine if we were able to look through that video and watch what is going on in real time and then allocate our resources as necessary. There are situations where we could maybe try and place a plainclothes officer in that area but they would be spotted right away. We could use technology to view that area."
Hussain, who was at the meeting, recalled Lazar's hypothetical in a recent interview and found it puzzling. Officers cannot arrest a suspect via live footage from a remote location, so it is not clear what purpose watching someone commit a crime remotely would serve if officers cannot be present for other reasons. By law, SFPD cannot use facial recognition, an ordinance passed by the Board of Supervisors in 2019 because it is a threat to civil liberties and has a propensity to "exacerbate racial injustice and threaten our ability to live free of continuous government monitoring." 
On top of that, to Hussain, it exemplified the unspecific and potentially expansive nature of the new live feed policy. "It just left open this huge question of, well, that's you using that because you think a crime may happen, but you have no evidence that it actually is happening or will happen." The policy only requires a Captain or higher rank to certify in writing the department has "credible information of criminal activity" in order to request live monitoring, which includes misdemeanors. In theory, SFPD could request live monitoring in an entire district based on "credible information" of jaywalking. On another occasion, Hussain said a police officer gave the example of surveilling the Tenderloin district to detect drug use and dealing, which is almost comical considering one of the very impetuses for expanded police presence in the Tenderloin is the supposedly brazen and ever-present drug use and dealing in the area.
Overall, Hussain said the examples provided by SFPD for when live monitoring would actually help were "very confusing, because it was unclear whether this was meant to be a preventative measure or meant to be a reactive measure in the moment." Either way, there is reason to believe the new policy will not be effective. Research shows cameras act as a poor deterrent. And it is hard to fathom how requesting live camera footage in advance can then be used to police areas for crimes that have already taken place.
The only major change the coalition suggested that ultimately got incorporated into the ordinance was a ban on sharing live-feeds with out-of-state law enforcement entities. Hussain said this was suggested specifically with the overturn of Roe v. Wade in mind so law enforcement officials from states that ban abortion seeking to prosecute women who travel to San Francisco for getting one can't use live feeds of cameras outside abortion clinics through SFPD.
While the mayor's office and SFPD ignored most of EFF's privacy concerns, they actively cultivated support from San Francisco's business and neighborhood groups.
"Dear members of the Chief's Small Business Advisory Forum," began a September 6 email from Commander Julian Ng, "The SFPD Non-City Entity Surveillance Camera Policy (19B) is scheduled to be heard by the BOS on 9/12 at 1000 hours. For you awareness, I have included some highlighted talking points below. If you feel strongly about this policy, you can appear in person (City Hall, Rm 250) or log in remotely with the link provided and speak to your opinions and/or experiences during public comment."
Ironically, the talking points framed the issue as one about the rights of security camera owners. "San Francisco residents and private SF businesses purchase their security systems and should be allowed to use their discretion on how best to use their own systems," one point said. "They should be allowed to consent to share with SFPD. And they should be allowed to decline access as well. The policy ensures this autonomy." It also specifically (and incorrectly, Hussain said) took a shot at the ACLU and EFF. "ACLU and the Electronic Frontier Foundation want this policy to prohibit individuals and entities from having the right to consent as a warrant exception." 
Hussain said this was a "mischaracterization" of their view. "It became clear that there was going to be some version of this policy, so we made it very clear that we needed to lay out what the process was for going to people and asking for their cameras and to make sure it isn't coercive."
The talking points also say "In many cases, while historical footage is an effective arrest and prosecution tool, real time monitoring allows officers to make arrests while crime is unfolding in front of a video cameras." It provides no explanation for how this is the case. It also emphasizes the consensual nature of the policy and that camera-holders can decline any request. Hussain said that ignores ample research that people feel pressured to comply with any request police make even if they're not comfortable with it. It also ignores the civil liberties of people captured by the camera footage who did not give their permission to be surveilled. For example, in order to obtain the live footage of Ring doorbell cameras, police only need to ask the owner of the house, but all the people walking down the street outside that house will be captured without their knowledge.
The talking points were forwarded around the Mayor's Office, lightly amended, and further passed along to "office stakeholders," nightlife venues, small business and merchant organizations, and retail leaders, according to emails obtained by Motherboard.
The final talking point reads, "I support this policy and ask that the Board of Supervisors approve today so SFPD can continue to use video footage as evidence and as a real time criminal mitigation tool." Six days later, Abraham, the Chamber of Commerce staffer, read those words verbatim during her public testimony.
This article was updated to include the name of the privacy coalition.

This article is part of State of Surveillance, made possible with the support of a grant from Columbia University's Ira A. Lipman Center for Journalism and Civil and Human Rights in conjunction with Arnold Ventures. The series will explore the development, deployment, and effects of surveillance and its intersection with race and civil rights.