"Three… Two… One… Let's plow!"
At the Seventh Annual Autonomous Snowplow Competition in St. Paul, Minnesota last month, the Institute of Navigation pitted the best of the mechanized snow-scooping world against one another for an icy challenge: Clear a path, completely autonomously.
With the help of radio beacons, lasers, and an occasional decorative deer skull, the robots navigated themselves without any human intervention. It's like "Battle Bots," but with more parkas and no remote controls. And all for an ostensibly useful purpose: reducing the human labor needed to clear snow, which can actually be a matter of life or death.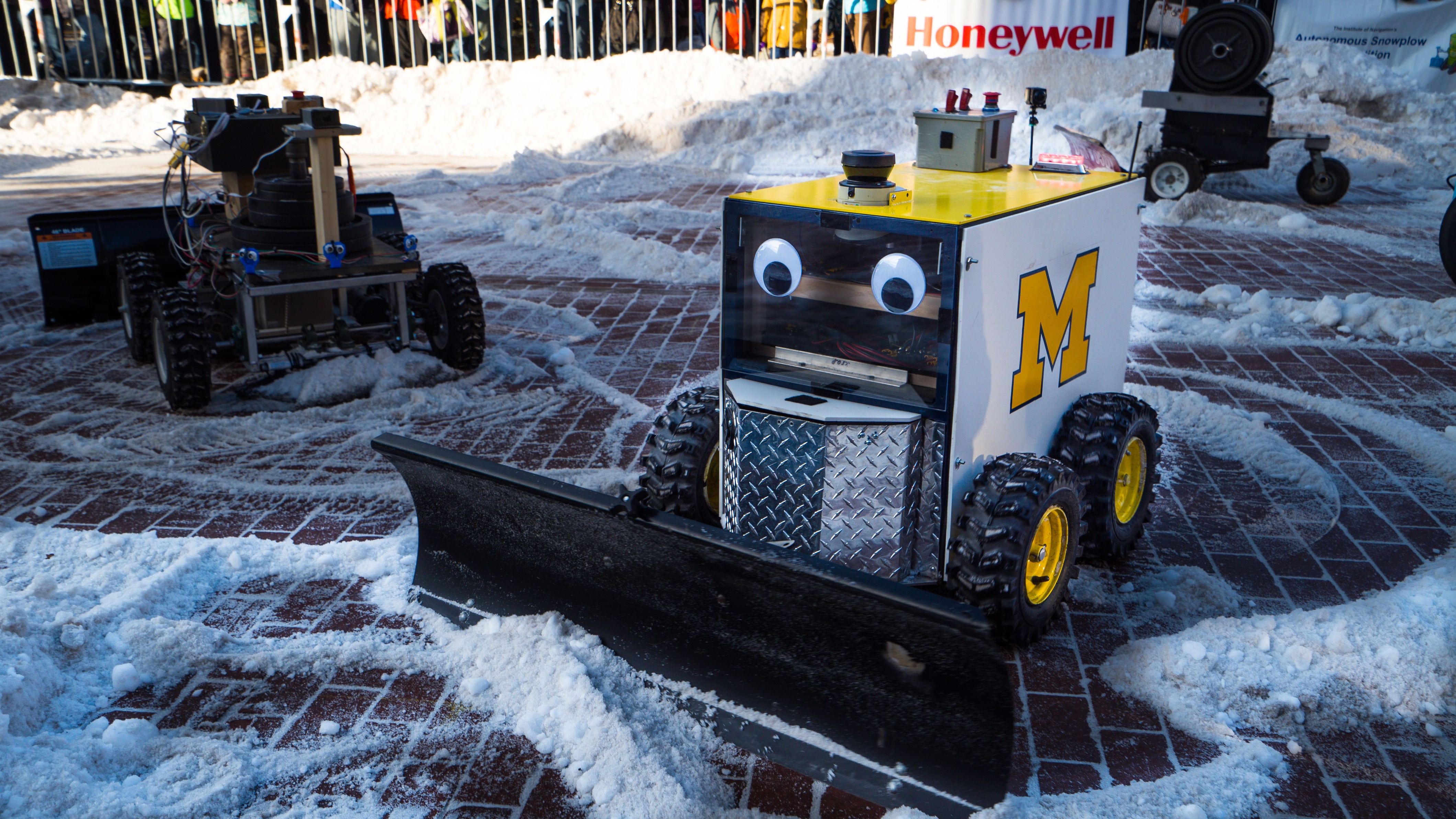 To win the coveted Golden Snow Globe, thousands of dollars in prize money, and plenty of bragging rights, the student teams must build a bot that operates all entirely on its own to shovel snow from an obstacle course built on brick downtown streets.
Snowplows that work overnight, sans-humans, could cut down on shoveling injuries and icy sidewalk slips — not to mention fewer pre-dawn excursions to dig yourself out of your driveway. Watch from the sidelines of Motherboard's visit to the ice-cold contest.
Get six of our favorite Motherboard stories every day by signing up for our newsletter .