This article first appeared on VICE UK.
It's just past 11PM on a dreary Saturday when I arrive at the Central Bar in Strabane. It's not the only place to get pissed in this small Northern Irish town; the pubs and bars that line the high street are a clear signal that people here like a drink. But unlike the other watering holes, this bar is out, proud and gay.
Sitting right on the border of Northern Ireland and the Republic, Strabane isn't a place you'd expect to have a thriving queer scene. Back in 2005, professional stud-wall finders Kirstie Allsopp and Phil Spencer named it the eighth worst place to live in the UK, and this traditionally conservative corner of the British Isles is a far cry from the bustling streets of Soho, or Manchester's Canal Street. Northern Ireland is yet to legalise same sex marriage, so in a town of just 17,000 an LGBT venue is quite unexpected.
But since its opening in 2008, the Central Bar has become a favourite among Strabane's younger locals, opening its doors Monday to Sunday for queers and straights alike.
"I always thought there was a market for a gay bar in the area," owner James Mccarran explains over the phone. He's 46, heterosexual and unashamedly proud to be the landlord of the UK's most remote gay bar. James has been in the bar business since the age of 13, and time and time again would ask his bosses to put on a gay night. "They'd always refuse to," he says, "so I knew I wanted to open my own – it's a market that needed to be tapped into."
I'm somewhat hesitant as I step inside; middle-aged straight blokes don't often run gay bars in small towns, and a part of me thinks this all might be some sort of god-awful trap. But the place feels reassuringly familiar: rainbow flags on the walls; a DJ in a polo shirt pumping out trashy pop songs; a sign advertising "BIG GAY WEDNESDAYS" hanging proudly above the bar.
"I've been working here for nine months now, see," 21-year-old Shauna tells me, "but I definitely drank here before then." Passing me a pint – it's two beers for a fiver tonight – she shows me around the busy bar. There are two main rooms, but just one is currently open, plus there's a slightly dingy smoking area outside.
"Generally it's a gay bar," Shauna continues, "but it's a mixed crowd of everybody, as everyone here is welcomed equal. There aren't really gay bars in small Northern Irish towns like this – the nearest to here is Belfast [an hour and 45 minutes' drive away]."
Shauna tells me that they never have any trouble, besides the occasional drunken spat, and that it's rammed almost every night of the week. "It's such a small town, but we sometimes even need to get extra staff in," she adds proudly.
---
WATCH: 'Living Through Gay Conversion Therapy'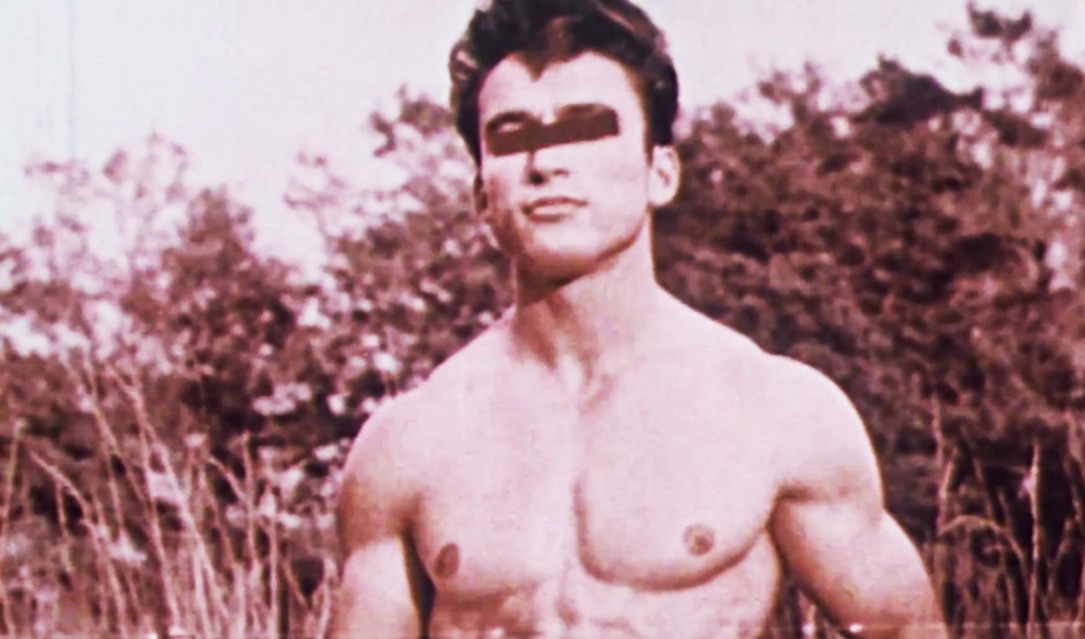 ---
With Shauna off to serve another punter, I take a seat at an empty table, turning to talk to a group of guys. "No, I'm definitely not gay," one of them assures me when I ask if any identify as LGBT, "but there's nothing wrong with being gay either, mind." Nobody else in the group is forthcoming, with one guy looking at me slightly awkwardly before also turning around.
In gay bars in larger towns and cities, straight invasions are often bemoaned by the queer clientele. But if Stonewall's estimate that 6 percent of Brits are gay is correct, it stands to reason that, here, straight people are a necessary demographic to keep business ticking over.
Outside in the courtyard 18-year-old Steven Patton is drinking, and welcomes me over when I ask for a chat. "I'm here because I'm gay," he tells me matter-of-factly, "and to be honest it's the only bar I feel comfortable in in the town." Born and bred in this small community, the bar has been a godsend for Steven. "This place normalised being gay in the town," he continues, "so when I came out it wasn't such a shock. Knowing there's a gay bar in the town has helped people understand, to see. I already know so many trans people coming out here – I never thought that would happen in this town."
We talk about coming to terms with our sexuality; how as a young queer person it's an indescribably lonely task. LGBT isn't a heredity condition, so finding guidance among your immediate support network can be a tricky prospect. Pop culture references and googling "what does gay mean" in an incognito Chrome window only takes you so far; human contact and an understanding ear are vital.
The gay bar, therefore, becomes nothing short of a sanctuary; a pilgrimage to be made when it's time to explore and to escape. They're spaces for contact, for community; places to embrace your desires in ways straight kids had for so long taken for granted. Small town teens usually have to travel for hours to find one, but not in Strabane.
"If this place wasn't here, I don't know what would have happened," Steven smiles.
As I head back inside someone shoves a shot in my direction. "Drink it!" they yell, and I happily oblige. Perched on the stool opposite is Kelly Devlin, another regular who lives just down the road. Born in London, the 34-year-old has been in Northern Ireland for nearly a decade, moving to Belfast before ending up here in Strabane.
"When I lived in Belfast for a wee while I met a guy and had a child," she explains. "Then I came to Strabane and figured out that actually I like women. I got with a girl and, well, me and her split up, but since then I've been rolling with it! When I was younger you'd go to a certain bar and act a certain way around here; you'd have to talk a certain way, be a certain person. Now you can just come here and be yourself. It's changed the community – it's changed Strabane, for sure."
With the place getting busier, an off-duty barmaid called Whitney grabs me to have a chat upstairs. "There are a lot of younger fellas who do come into the bar, but who've not come out to their family," she says. "They feel it's alright to talk to us about it; they feel comfortable here."
A few drinks in and it's normal for a guy to ask to pop outside with one of the team for a fag, for him to say that he's gay and not sure how to handle it, looking desperately for a helping hand. "It feels great, like you're helping people, as if you're their mammy," Whitney grins. "Sometimes they'll come back during the week, when they're not drinking, and have another chat. It's such a small town, and I think people still find it hard to speak about being gay. It's nice to be here to help them."
The next few hours are pretty blurry, but there's enough music, booze and unwanted groping to match any other big gay night out. As I stumble towards the exit, and beeline for the local chippy, it dawns on me just how much of an impact this place has already had. A home for local queers, and a place of advice and refuge, the Central Bar clearly serves its customers well. But more than anything it's quite literally put "gay" on the map in this small town, starting conversations that force people to open up and chat.
Gay shame and stigma still run deep in our culture, and the earlier we confront what it means to be queer the easier the coming out process – and what follows – will become. And when there's a gay bar at the heart of a small town community, you know that, at the least, it'll be getting people to talk, especially when vodkas are a quid.