You just don't get that many like Goldie. He's one of those artists who's hopped from genre to genre in not only music, but the art forms he uses to express himself. Yes, there's the graffiti. There's the breakbeat, the drum and bass, the teenage times selling gold grills. There are the Guy Ritchie and Bond film acting gigs. He seems to have basically done it all, but in this latest instalment of our British Masters interview series, he says: "I'm the best version of myself I can be, at this present moment." That's saying something.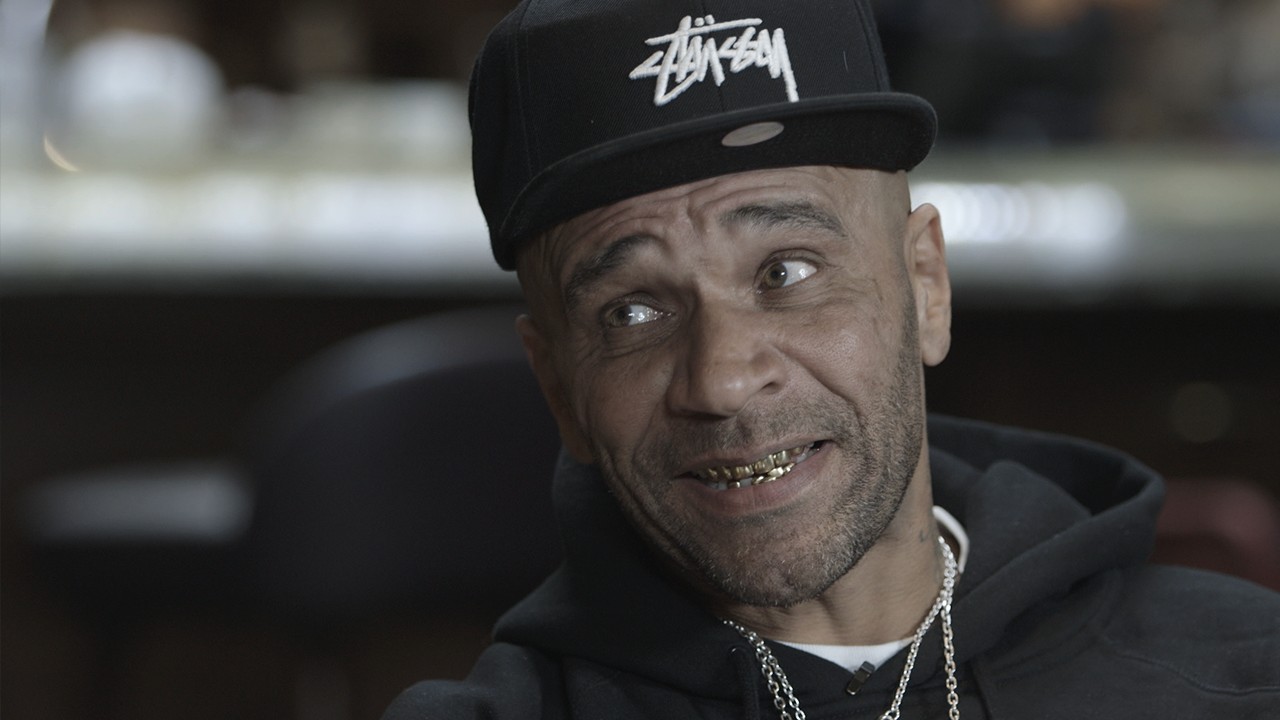 Interviewed by music journalist and host John Doran, Goldie runs through his iconic album Timeless and its legacy, his return to working as a solo artist after almost 20 years without an album tagged only under his mononym and the importance of the nightlife that nurtured his creativity. Well, and the "mayhem and pandemonium" of those nights out, from London's Plastic People to Heaven. "Goldie, overcame a trouble-filled childhood and young adulthood to revolutionise UK dance music," Doran says, "not once but several times over as one of the most prominent innovators in drum and bass." Watch the full interview above, for a lesson on how to stay inspired and relevant after so many years in the business.
You can see our series 3 British Masters chats with folk legend Shirley Collins, reggae's David Rodigan, too.
You can find Noisey on Twitter.
Goldie's album 'The Journey Man' is out June 16th via Metalheadz/Cooking Vinyl.