(Top photo: An artist's impression of the development replacing the Heygate Estate)
When Elephant and Castle's Heygate Estate was eventually torn down in 2014, many tenants were forcibly evicted from their homes, given compensation at less than 40 percent of the market value. In its place, Londoners were promised a shiny new development that would provide affordable, accessible homes for key workers desperate to get on the property ladder.
As the first properties hit the market, a report claims that 100 percent of those sold so far have gone to offshore foreign investors.
Heygate, while a home for 3,000 Londoners, also had a bad reputation. Watch any London-based gangster film or "urban drama" from the 2000s – be it Harry Brown or Attack the Block – and there's a high chance you'll spot a scene filmed at the Heygate.
Eventually, Southwark Council decided it would tear the estate down and start again. In 2002, the council – which sold the land for just £50 million, yet spent almost as much on forcing through the development itself – announced that the new site of around 2,530 homes would host 500 social housing units. Yet by the time successful bidder, Lendlease, unveiled its final plans, just 82 were put aside for the people they'd turfed out.
---
WATCH: What It Costs to Live in London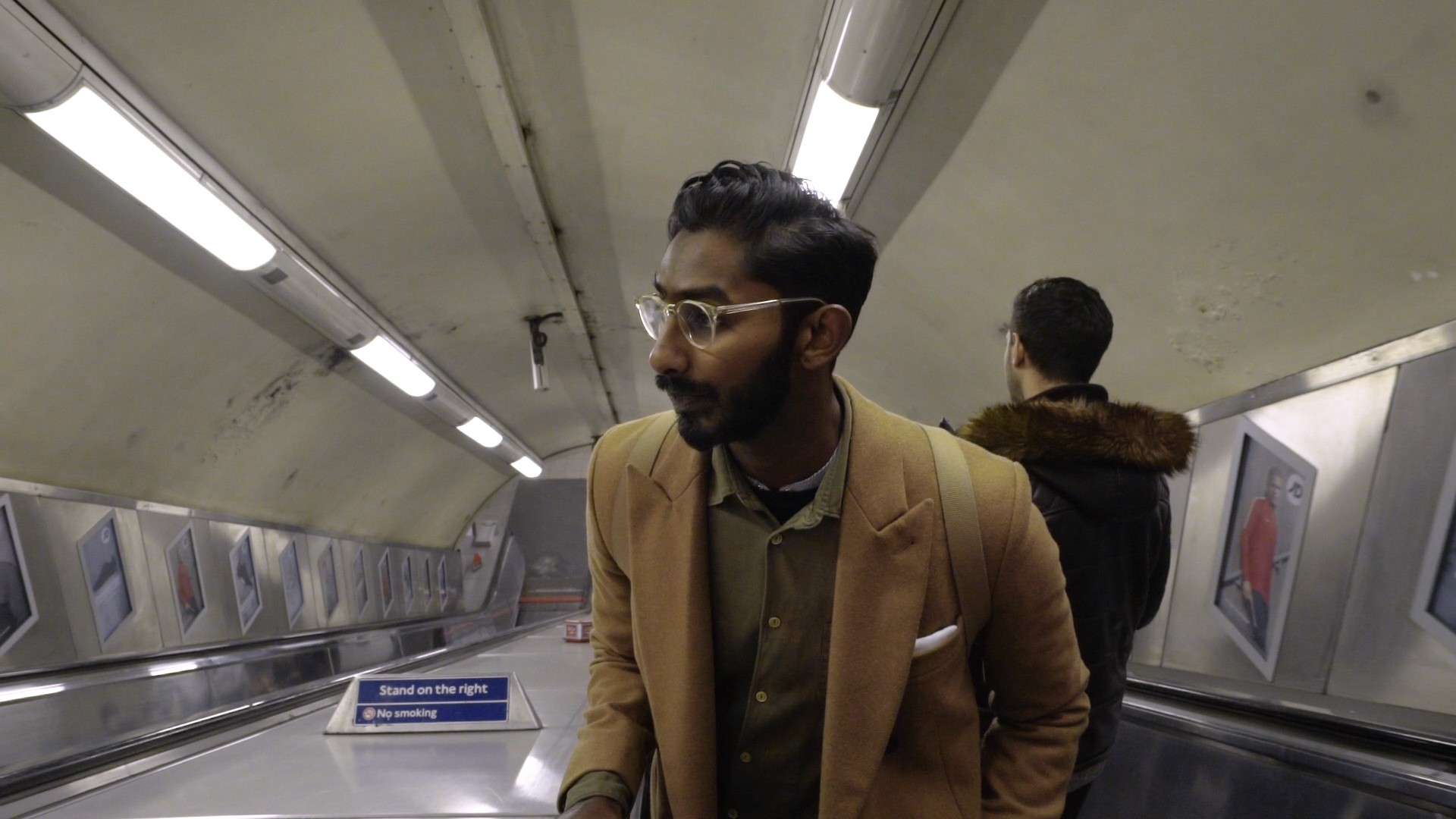 ---
As the remaining home owners clung on until 2013, Southwark Council cut off heating and switched off the lifts, leaving tenants – council tax payers – stranded. Those residents who owned their own properties were served compulsory purchase notices for insultingly low sums. At that time, a local one bed flat could be bought for £300,000, yet Southwark Council offered just £80,000 for Orho Okorodudu's Heygate flat. Another resident, Adrian Glasspool, a teacher, was offered £225,000 for his three-bed ground-floor maisonette. The equivalent on the new estate would set him back £1 million. He said, "Lendlease is estimated to make a £200 million profit from the expropriation of our homes. We have literally been sold out by our own council."
Terry Redpath, a former Southwark housing officer, lived on the estate for nearly 50 years. He told a BBC documentary at the time, "I have been forced to give up my home to accommodate the building of homes for overseas investors."
Four years on, Mr Redpath has been proven right.
After the demolition dust had settled – figuratively and literally – the first development built and sold on the Heygate Estate was the "South Gardens" complex. Lendlease sold this particular facet of the development as the heartbeat of the whole project. Not just flats or apartments for busy professionals – the South Gardens units were to be homes for families who would provide the hub of the new development's "community feel", part of the whole reason why Southwark council sold to Lendlease in the first place. According to Lendlease's own brochure, "South Gardens is the first and most family-oriented part of the scheme with 360 homes including townhouses and three and four bed homes."
These family homes were put on the market to UK buyers in November of 2016, with prices starting at £550,000. You can imagine the London-based families queuing up to buy affordable homes and create the kind of memories the original Heygate residents shared for many decades. Only, way ahead of them in the queue – two years ahead, in fact – was the international market.
Sales of these properties began in Singapore on the 11th April 2014, with flash brochures and slick marketing conferences. Not a single unit was for sale in London at this time. Lendlease don't even seek to hide the fact they are selling investment opportunities, not homes, as they list exactly how much rental income – around £25,000 a year for the cheapest – foreign investors can cream off without ever touching the front door.
Transparency International, a not-for-profit organisation which exposes global corruption, state in their 2017 report "Faulty Towers" that the number of South Gardens units sold abroad is 51 out of 51 properties, as per Land Registry documents.
Jerry Flynn first moved to Heygate in 1974 and is one of a group of residents who track the progress of the new Elephant Park development and every broken promise or u-turn on the 35Percent blog. "Heygate was an ordinary south London housing estate – it gathered this reputation of notoriety, but that was only right at the end," he said. "We're angry that the replacement housing never materialised and Southwark council never have had much intention of it appearing. Lendlease can sell off abroad and get ready to cash in at an early point in the development, and that helps them deliver more affordable housing. I'd accept that if we were getting a high amount of affordable housing or social housing in return, but that's not the case."
According to Land Registry searches, many properties have been bought – three at a time – by international investors, exclusively using the same solicitor, Riseam Sharples, who appear to have been given exclusive use for all sales. From their own website, Riseam Sharples help offshore buyers purchase "off-plan properties in the course of construction including multi-unit acquisitions and the sale of contracts prior to completion… with many of our clients based offshore".
Not only are all of the buyers of the new South Gardens foreign investors; from the 51 bought so far, many appear to be offshore – untraceable and untaxable. Every single one of the 51 purchases made is listed as "care of 2 Tower Street, WC2H 9NP". Helpfully, that's Riseam Sharples' office address.
Not only does this betray the idea of a "community feel" – an investor surely can't live in multiple properties at once – but also betrays those who were forcibly evicted, many of whom actually owned the bricks and mortar they lived in.
"People get bored of arguing and stop caring how much affordable housing is being built or who makes the profit out of it."
This also drives up prices everywhere else, says a spokesperson for Transparency International: "The London property market has become so overheated that even overseas investors from high corruption jurisdictions like China and Russia, who have typically bought in prime London, are turning their attention to more affordable areas to invest… contributing to the ripple effect as demand outside of prime London intensifies price increases."
Research by the Greater London Authority shows anything from 49,000 to 62,000 new homes need to be created each year in London just to keep up with demand. Lendlease no doubt form a part of that. But these homes need to be built for people to live in, not used as a cash deposit box for offshore buyers.
In a statement, Southwark council Cllr Mark Williams, cabinet member for regeneration, said, "All homes sold by Lendlease help pay for the affordable homes. It is not within the council's interest to manage regeneration schemes which do not offer the best deal for residents – everything we do is for the benefit of residents. As well as this scheme, the council, alongside its regeneration partner, Lendlease, is creating new parks, leisure facilities, employment opportunities and new homes of all tenures of extremely high quality across Elephant and Castle."
Record numbers of people in their thirties have left London in the past three years and key workers are unable to live in London due to property prices. A 2016 survey of the Metropolitan Police found that over half of police officers didn't live in London, the main reason for this being affordability. The same applies to nurses, teachers, paramedics and anyone else who is stuck in a rental trap.
The Heygate fight is over. But Southwark council are currently trying to force home owners from the neighbouring 2,700 home Aylesbury Estate, again offering derisory amounts for London properties in the way of compensation. Southwark council paid one leaseholder on the Aylesbury estate £75,000 for a large one-bedroom flat, and just £147,500 for a four-bedroom maisonette. At the time, the average house price was £402,000.
Sajid David, the secretary of state for communities and local government, has put a temporary ban on these compulsory purchases, citing concern about how Southwark council was treating home owners. However, the government still wishes to develop around 100 estates in this way, and it is a matter of when, not if, the bulldozers come in.
In fact, this slow, dirty war against home owners is exactly what developers want, says Heygate campaigner Jerry Flynn: "If you'd said to Heygate residents way back in 2001 the new development would have nearly zero social housing, the cheapest unit would cost £400,000 and would be mostly sold overseas, they just wouldn't have believed you. But these sagas are an integral part of the redevelopment process because people get tired and, eventually, despite how awful it is, they accept whatever they are offered. People get bored of arguing and stop caring how much affordable housing is being built or who makes the profit out of it."
Lendlease, Southwark council and Riseam Sharples were contacted multiple times for comment and did not respond.
UPDATE 13/04/17: After publication Southwark council responded to our request for comment, and their response has been added to the article.