RVR Photos-USA TODAY Sports
The NFL has always gotten high on its own supply. It's the taste in myth that's changed. Overstatement is inherent in the game; the one thing that is truly essential about the league that sells football, beyond the brutality and the bloody-mindedness and the militarized pomp of the presentation and the actual warrior rigor of the thing itself, is excess. For a long time, that was about the outlandish and outsized talents and personalities of the players and coaches. Today, the league's narrative has turned sharply in the direction of the story that owners want to tell, which is broadly about themselves, and more specifically about world-historic profit and efficiency and a very specific downhill-running vision of accountability. Where the league once saw and sold itself as wild and violent theater, it now sells steroidal fantasies of executive mastery, of bold business minds shaping a game that is every day both better understood and more in control.
The NFL Draft is the league's three-day celebration of this worldview. It's a chance for the league's executive caste to flex and quantify without the delirious unreason of actual games distracting anyone from how clever it all is. In a sense, it's the fullest fulfillment of this vision—the NFL, but without all the football.
There is a more interesting story to tell. What I want you to imagine now is a giant of a man—his suit jacket is a size 56 extra long, his neck is 20 inches around—emerging from the crowd. No one recognizes him, not least because he has never been on television. He is 6'4" and at least 310 pounds and just 20 years old; he has a great deal to prove and only the language of force with which to prove it. He closes the 40 yards between himself and this glossy tableau of corporate mastery in just 4.8 seconds. He is coming to blow it all up. He is a metaphor, but also he really was the sixth pick of the 1991 NFL draft. His name is Eric Swann.
Read More: Remembering The Whizzinator, America's Favorite Fake Plastic Penis
Swann was not, as it happened, the first player to be chosen in the NFL draft without having played college football. That would be Emil Sitko, who was 23 years old and fresh off military service in World War II when he was chosen tenth overall in 1946. But Sitko decided he'd rather go to Notre Dame than play in the league right away, and so didn't make his professional debut until 1950, after four years with the Fighting Irish.
The NFL was a very different league in 1991, and Swann's was a different story. Like Sitko, he had not played a down of college football. He did not attend the NFL's scouting combine, either, but only because he was not invited. His football career consisted of four seasons at Western Harnett High School in North Carolina and one with a team called the Bay State Titans in a fly-by-night semipro league called the Minor League Football System, where Swann played "against plumbers and bartenders, bloated ex-high school jocks past their prime," in the words of sportswriter Ray Diddinger. But the Phoenix Cardinals really called his name with the sixth pick, and Swann really went on to become one of the best defensive linemen of his era.
This is all true, but it also did not and still does not fit. The NFL was not nearly the lean technocracy it would become, but it was already decidedly not a league into which even a luridly gifted behemoth like Swann could leap from piebald fields strewn with goose shit into the upper reaches of the first round. Players like Eric Swann are not supposed to fall through the cracks like this, let alone into the gray market weirdness of semipro football. Swann's whole story was mythic, but it was already the wrong kind of myth for the league the NFL was becoming.
He is truly an underappreciated NFL story

— GMFB (@gmfb)February 22, 2017
There are a number of different versions of The Eric Swann Story, none of them definitive and all of them necessarily informed by the particular storyteller's self interest. The broadest strokes are agreed upon. Swann was a prodigy as a high school player, tossing opponents around on the football field and flirting with state records in shot put and javelin. He also had Attention Deficit Disorder, and struggled with tests; there is a version of the story in which Swann failed eight times to score the necessary 700 on the SATs. There is no version in which he succeeded in getting that score, which meant that Swann would have had to sit out his first season at NC State as an academic redshirt. "Well, I didn't want to be labeled as a proposition 48," Swann told the website Sportsfaith in 2016. "I felt that if you're labeled as a proposition 48 you are being labeled as not smart or academically ineligible. I didn't want that label."
The story splinters from here, and it's at this point that it really becomes interesting. Again, the broad strokes: Swann worked out at NC State without enrolling in school, while working a maintenance job at the North Carolina State Fairgrounds; there he is noticed by a New Orleans Saints scout named Tom Marino, who was in town to scout Wolfpack star Ray Agnew; Marino puts Swann in touch with a man named Dick Bell, who is the general manager of the Bay State Titans; Bell somehow convinces Swann's family that he should move to hardscrabble Lynn, Massachusetts to play for a team that does not pay its players; Bell also becomes Swann's agent in the process.
From there, Swann's undeniable talent and the inherent sketchiness of this particular human resource tranche make the rest of the story less of a fable and more of a study in free market gravity. Swann dominated the Minor League Football System in his one year in Lynn, where he was tutored by the former NFL lineman Ray "Sugar Bear" Hamilton on the most basic rudiments of high-end line play and worked manual labor jobs to make ends meet. "He reminds me, especially when he gets to be a fully developed player, of like a big Bruce Smith," Hamilton said. "He's capable of being that kind of dominating player, only bigger." Against teams like the Middle Georgia Heat Wave and Scranton Stallions and Pocono Mountaineers, Swann was exactly that dominant, although that dominance was difficult to contextualize for various reasons—because Swann was doing it against local tough-man competitors and off-duty firemen, because his living situation was so precarious and his conditioning so ad hoc, and because there was nothing, really, to compare any of it to.
Before the draft, Bell set Swann up with workout guru Mike Doyle, the man who would later get both credit and blame for making Mike Mamula one of the all-time workout-warrior over-reaches in the history of the NFL draft. Swann did what he could do for the teams that bothered to watch him do it; he was out of shape and less a raw talent than a feral one, but he ran what Cardinals coach Joe Bugel called "a 4.7, 4.8 40" at a moderately gooey 340 pounds. Sports Illustrated's Paul "Dr. Z" Zimmerman had Swann going to the New York Giants with the final pick of the first round, but the Cardinals took their chances at number six; the Cardinals being the Cardinals and the NFL's attachment to precedent and tradition being what it was and Swann being the unknown quantity that he was, the response was skeptical. The headline in the Arizona Republic the day after the 1991 NFL draft was "CARDINALS INSIST THEY DIDN'T WASTE No. 6 PICK ON SWANN."
Things speed up from here: the deal that Bell negotiated for Swann was $1.5 million less than the one signed by fifth pick Todd Lyght and somehow also $745,000 less than the one signed by seventh overall pick Charles McRae, but after a year living on the verge of homelessness in outer Boston, Swann was rich. "I'm still floating on cloud number nine," Swann said."He was making $5 an hour last year; now, he's a multimillionaire," Bell told the AP after Swann signed with the Cardinals.
Faster, now: the good feelings did not last. Early in a rookie season that was mostly lost to injury, Swann split with Bell and later sued him for misrepresentation; "the ethics, legality and competence of Mr. Bell are very much at issue," Swann's new attorney Patrick McGroder said. Swann would later charge (and Bell would deny) that Bell claimed a five percent fee before signing the contract; Bell had sent a letter around to NFL front offices announcing that "we were prepared to do something realistic to get my client drafted in the first round," which Swann understood as a willingness to take less money than he was worth. "I think somebody got a Rolls Royce for the price of a Cadillac," Swann said. He hadn't played a snap in the NFL yet.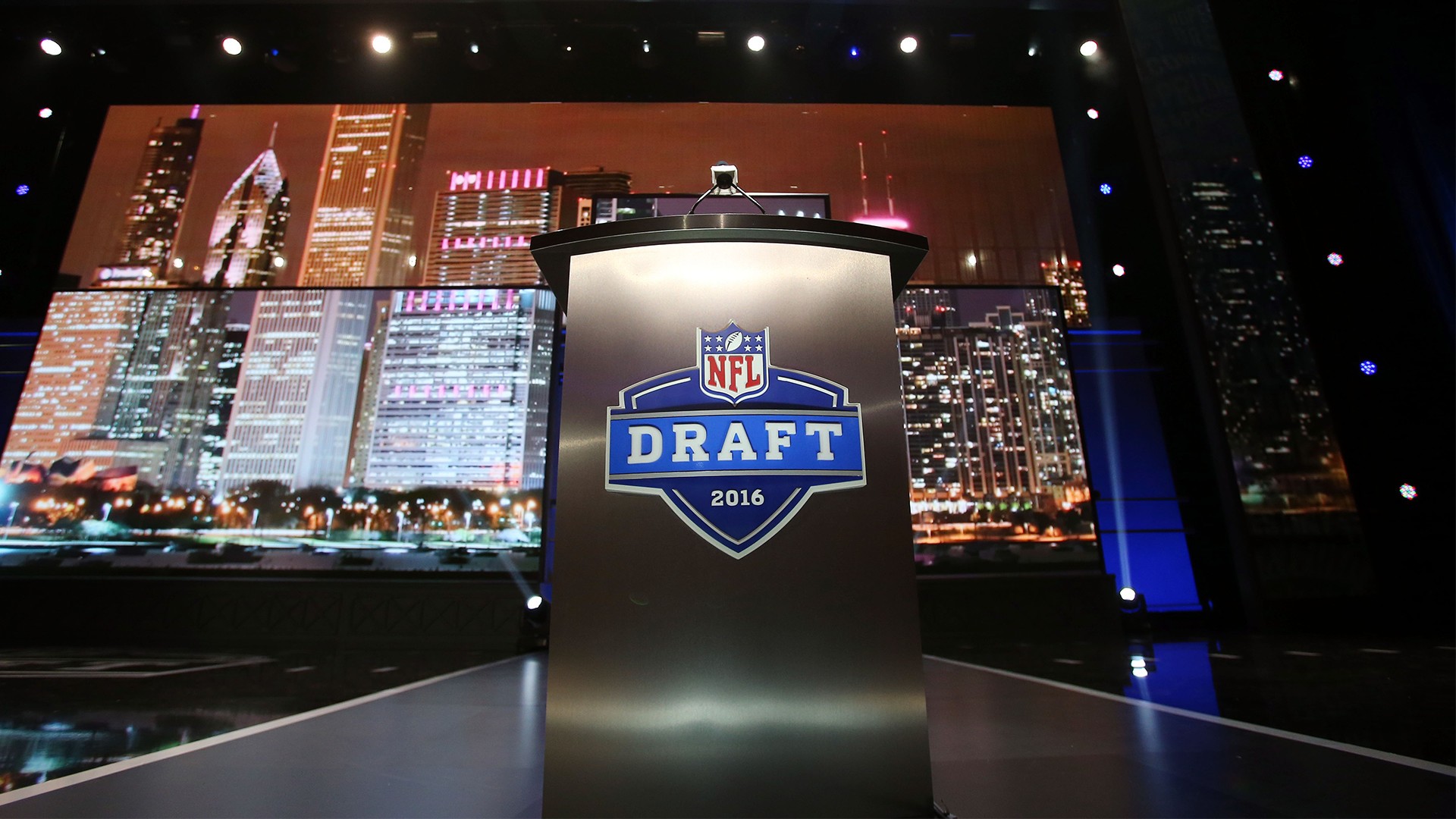 "Technique-wise, it'll take less than three weeks, and I could have it down pat," Swann said after being drafted. " I'm not a dumb kid." It did not take three weeks, both because Swann went through four arthroscopic surgeries in three years and because, if you'll pardon the football jargon, playing defensive line in the NFL is extremely difficult. Swann showed flashes and made mistakes; he'd discard hulking San Francisco 49ers center Jesse Sapolu with exquisite disdain and then he'd get hurt, or confused; the Cardinals stayed terrible. But before his third season, Swann remade his body and arrived in camp at a granitic 295 pounds. "He's a legitimate All-Pro candidate, because he wants to be," Cardinals coach Joe Bugel said. "Once I learned what you can learn, that's all it took,'' Swann said. It was around this point that he became extremely unpopular among his peers.
"I've broken a guy's ankle on purpose before and put him out for the season," the former Philadelphia Eagles guard Brian Baldinger told Philadelphia's 97.5 The Fanatic back in 2010. "That was just pay back, and that's all legal, and that's all fair game when somebody tries to put you out. You go back and you devise a gameplan to put Eric Swann out for the season. That was fun and that was legal."
If that block looked legal, the assault with intent was not, but this was the NFL in the 1990s; the game's more outlandish and disreputable aspects had not yet been brought into line with the scrupulous messaging that's defined the NFL's recent years. Baldinger thought that Swann was one of the dirtiest players in the NFL and set out to hurt him. Swann thought the Eagles had a team-wide vendetta against him and cut a memorable promo against them in what was otherwise an innocuous SportsCenter segment before the teams met in 1994. "I intend to disrupt every offensive formation ever created," Swann says with the serenely batshit confidence of a man who truly intends to disrupt every offensive formation ever created. He then zeroes in on Rich Kotite, whom Swann blamed for an Eagles chop-block that ended his previous season. "Once you mess up his whole formation, take his quarterback out, he has not one offensive lineman left on the line but backups, then he'll get the message," Swann says. He pauses. "That Swann is not to be fucked with," he adds, redundantly.
When he took over as the Cardinals' head coach and GM in 1994, Buddy Ryan said "this Swann might be the best defensive lineman I've ever seen." There's probably a version of this story in which Swann goes on to be just that great, although the one we have is not quite that. Swann was twice an All-Pro and one of the most dominant defensive players in the game at his peak, but he also lost years at the start of his career to inexperience and injury and to age and injury at the end. Football is hard on people that way.
But among the achievements of Swann's career, at a level somewhere above and slightly to the left of his millions and honors, is something that is authentically different and his alone. The NFL is a closed system, and a smug one; it knows only what it knows, and does not really care to know much about what lies outside of that circle. The league is going insane in there, and the corrosive and grandiose smallness within those walls is toxic. The NFL would rather go on this way than be any other way, and there is not really anything that anyone can do to change any of that. It will go on making the same mistakes, more or less on purpose. For everything else that he accomplished in his career, Eric Swann also stands out as the NFL draft's last truly interesting risk, and the biggest and brightest and last unknown in a league that was already convincing itself that it knew everything worth knowing. It's remarkable that, given his route to the league, Swann really did wind up being great. Looking back, it's enough that he was weird.
Want to read more stories like this from VICE Sports? Subscribe to our daily newsletter.