GARBAGE
Not Your Kind of People
Stunvolume, 2012
favorites:

"Blood for Poppies," "Big Bright World," "I Hate Love"

flavors:

Nailpolish, multivitamins, Sour Diesel
RATING: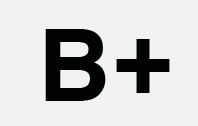 TRACK LIST:
Automatic Systemic Habit
Big Bright World
Blood For Poppies
Control
Not Your Kind of People
Felt
I Hate Love
Sugar
Battle in Me
Man on a Wire
Beloved Freak
Garbage got their name from an early criticism, and adopted it as a kind of two-finger salute. It fits, though, in that it alludes to what the band has in common with actual garbage: a combination of leftovers, refuse, discarded scraps left to rot together.
As a band, Garbage has always combined disparate elements and styles in the hopes of finding a kind of perverse beauty. From their admixtures of trip-hop and grunge, 1980s-inflected rock and roll and techno, Top 40 power pop and Shoegaze, Garbage has forged a kind of queasy originality. The title of their new album, Not Your Kind Of People, gives the impression that Garbage doesn't care what you think. It's every bit as much a pose as the band's name.
This is the first album Garbage has released on an indie, financing the record themselves, and is marked by a seething sense of self-possession. The band has been louder, Shirley has sounded meaner, and the hooks have been catchier, but they've never sounded more earnest. In terms of style, the record is much less experimental than their previous outings. Shirley Manson, the coolest older sister in the world, simultaneously serves righteous anger and resignation.
The record is full of bangers, the songwriting is bombastic, picking up where their last record left off, but seeming to find new reasons to get excited. This album wasn't made to fulfill a contract; it's a labor of love and it took fucking forever, and they got it together and it was well worth the wait.
They were never the biggest or the best band in the world, but Garbage has emerged from the breakdown of the music industry that created and nearly destroyed them with a record they act like they don't care if you hear. It is the opposite of the insecurity and dollar-store despair they built their career on, they've found maturity, a slightly freaky, slightly funky (yes) kind of gravity in staying iconoclastic as a grown-up.