From left to right: Jamal, Monique, Keith, Marvin
Ten years of Twitter has done more for black visibility than almost a century of television. The site has given hundreds of thousands of black Brits a platform traditional media wouldn't allow, allowing us to converge in the same space, laugh, grieve, teach, learn, support, scold and sometimes even belittle each other in the way family might. Which is hugely important.
Blackness in the UK is often marginalised and swept aside, representation is scarce and, when it is seen in the media, it's a stereotypical, caricatured depiction of what the white majority think blackness is. So it's only really online that we can explore these issues with some nuance, rather than at the surface level mainstream media affords.
As Stephanie Ozuo – who tweets under @FLOTUK – says, "If we can't convey what it is to be black and British, how can anyone else outside understand?"
To round off this year's Black History Month – and prior to the wave of suspensions currently plaguing the site – I spoke to nine of British Black Twitter's biggest personalities in the VICE UK office about what being black and British online means to them.
---
WATCH: The People Vs. Big Shaq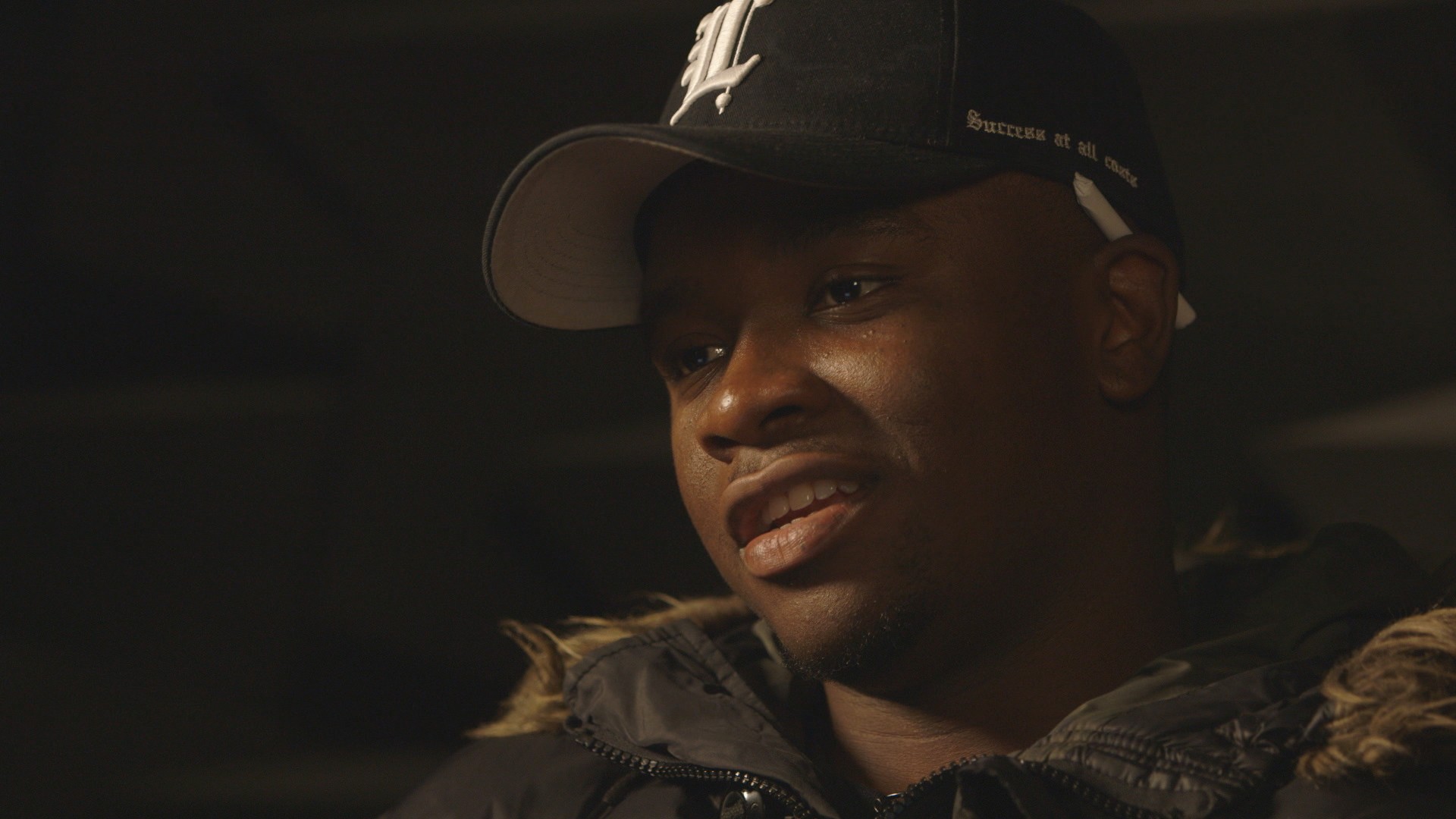 ---
We started our round-table discussing the fact our counterparts in the US don't have nearly the same problem when it comes to people "getting" black American culture. "Their biggest export is black culture," said Keith Dube, who tweets as @MrExposed and hosted the BBC documentary about mental health in the black community, Being Black, Going Crazy? "The influence they have over the diaspora is huge. Black people want to be like black Americans."
It's for this reason that when most people – especially Americans – think of Black Twitter, they think primarily of its African-American incarnation. "Americans just talk about themselves," said Jamal, who founded streetwear label BWIGM and tweets as @Jamzldn. Keith agreed: "Americans don't see anything outside of America, so when we discuss our stuff in the UK, it's like, 'Ahh, there's black people over there?'"
"When I was out there," said Toba Akande (@TazerBlack), organiser of events like east London's Old Skool Sundays and Faded, "I saw firsthand how very ignorant they are to black people outside of America. They just assume black people in the UK eat crumpets and drink tea. When you hear what they have to say about black people outside of America, it's like, 'Are you lot behind the times?'"
For some, however, it's a bit of a moot point – Marvin Abbey (@MarvAbbey), an events organiser and podcaster, says, "For me, we want [Americans'] approval a little too much sometimes" – and for others, like Julian, AKA @GhostUniverse, the social media executive for Krept & Konan and founder of Sauce Control, it's a complete non-issue.
"Whenever people talk about Black Twitter, I don't think they'll be referring to the American sector of it. The American side of Black Twitter doesn't have an impact on anything, never has and probably never will in my opinion," he said – a statement it's a little hard to agree with, given the work Americans put into the foundation of Black Lives Matter, as well as other movements, like the #OscarsSoWhite hashtag of 2016, which made a noticeable impact on the awards this year.
Dre (@UncleBantzz), who started the New Grime Order platform and presents a show on Reprezent Radio, doesn't see the need for any kind of division. "Black Twitter is every black person on Twitter to me," he said.
Twitter gives people of colour a place to vent frustrations about the often systematic and institutional prejudices still working against us in Britain, where racism can be so insidious that people who don't know any better might believe it doesn't exist at all.
One of the cons of this – of venting so publicly – is the way our rage is sometimes seized upon by certain media outlets, packaging it up into content they purport to have created themselves, without really giving credit where it's due. Monique, a food blogger who tweets as @Monrowe, said, "I wouldn't say we get manipulated, but black outrage is important – it pays."
"It's all for the clicks," added Ella (@elladecember), a published author with over 10,000 followers. "We can't be silenced on the internet – people can say whatever they like, which is both a gift and a curse."
"A lot of media platforms take our content and some photographers' aesthetics, and our fashion gets copied," said Julian, adding that if you are going through a bad time, there are worse places to turn to than Black Twitter.
"I just really like how Black Twitter can sometimes turn a somewhat negative situation into a funny positive situation that everyone can comment on," he said. "It's not just for me, but others. There are quite a few people who go through things in life and they don't have anyone to speak to so they turn to Twitter, and nine times out of ten, someone is there to help or support. Stranger or not, we're always there for each other."
The topic of grime supposedly not being music of black origin – according to some on Twitter, at least – came up. "The issue with black people is that, over time, the few people at the top don't say anything," said Marvin. "People were saying grime was working class music, and a lot guys in the industry were quiet. You're a black gatekeeper and you're quiet?"
"I guess they're scared – 'If I say the wrong thing I'll lose my position,'" offered Jamal.
"We keep skipping the elephant in the room," said Toba. "Which is white supremacy. It comes down to that."
That giant ivory elephant is why, for years after the heyday of So Solid Crew and Oxide & Neutrino, so few black artists made it to the mainstream without watering down their sound.
"Chip, Tinie Tempah, all those guys were getting so much love and attention within the community, through Channel U, for example," said Stephanie. "They got signed and their sound changed to be non-threatening and not too black."
"But we changed that," said Monique, of the power the community's has via Twitter to champion artists and personalities away from the mainstream pop culture machine – people like Chicken Connoisseur, Stormzy and Big Shaq. "We don't know our power in numbers," agreed Jamal. "Black people underestimate how far-reaching our influence is."
"When Black Twitter sets itself to support someone, that is the best kind of support you can ever receive," said Julian.
"Black Twitter is definitely a necessary part of the black experience in the UK," said Dre. "The black community – not even in England, but in London – the reach people have is so wide, people don't even realise. For people from different countries to be looking to us because of what gets said on UK Black Twitter, that's power."
We finished our discussion talking about the fact that what it means to be black and British is, finally, starting to be unpacked by the masses, after what could have been decades of discussion.
"We are part of history," said Monique. "The way black British history is going, we're creating culture."
"Being black and British to me is understanding you have to push past the lack of privilege to be the person you want to be and be comfortable enough in your skin. It's a journey of self-realisation," added Marvin.
"It's about banding together," said Jamal. "You can't do life alone, being black and British. Racism isn't as blatant here as it is in America. Be aware of this and make the best of the situation you are in."
Toba agreed: "Being black and British is knowing this country isn't ours, but still making something out of it."
"It's about being smart and resilient," Keith said. "It's the only way to beat the system."
Dre added, "Being black in any country that isn't a black country is turmoil. I don't really hold the British flag over my head. I rep London more."
"I don't fit anywhere else but here. I've lived in Nigeria and wasn't received as a Nigerian," said Stephanie. "My identity is literally black British. Slicking my hair down, our street style, our raving culture. You can't find that anywhere else. Dancehall culture mixed with African culture. Our culture is unique to us."
Before we parted ways, Julian summed up the black British experience nicely: "I don't think I'd be living the life I'm living right now if I wasn't black and British," he said. "The life experiences I've been through – the obstacles I even still face today – have shaped me up to be the person I am today. It's important to acknowledge that and, with me personally, there isn't a better time to be black and British than now."