Photo via Sierra Club
The Sierra Club's Ready for 100 campaign officially kicked off on January 20, 2016, exactly one year from the inauguration of President Donald Trump. To those of a certain political persuasion, the timing might appear depressing -- the optimism of the campaign a relic of another era and administration. But, read another way, it could be seen as auspicious. In its focus on local leadership over federal commitments, the campaign presaged the central role that cities play in pushing back against the Trump administration's environmental policies. And it only looks to stay that way.
Today, environmental advocacy group the Sierra Club has released a new report, offering case studies from the campaign thus far. None of the cities profiled have reached their goal yet, of actually running off of 100 percent clean energy though they have taken various steps to commit to doing so. Most right now are in a kind of active listening phase; they're committed, yes, but have yet to total up the actual carbon emissions cut and real dollars saved. But Jodie Van Horn, the Ready for 100 campaign director, says the purpose of the report is really to give a cross section of the paths toward and motivations for transitioning to renewable energy.
"These case studies are really a progress report on cities' options to pursue 100 percent renewable energy," she says, adding, "each of the cities that are featured are taking specific and measurable actions to achieve their goal."
The report focuses on ten cities, from the small town of Abita Springs, LA to the sprawling metropolis of Atlanta, GA. But they range not only in region, demography and political affiliation, but in their means and motivation for committing to this goal.
Salt Lake City, for example, is driven by urgent fears over worsening air quality and the effects of climate change on their biggest industry: winter tourism. The city's snow-capped peaks support a massive tourism sector that employs one-in-10 residents.
"Each of the cities that are featured are taking specific and measurable actions to achieve their goal."
Some announcements, like Portland's, were timed to make a stand against the Trump Administration: they announced their commitment to reach 100 percent renewables for municipal energy by 2035 on the very same day that Trump withdrew from the Paris climate agreement. It's made even more fascinating by the fact that the COP23 conference, where UN countries gather to talk about lowering carbon emissions and curb climate change, is happening without American leadership. Other transitions to 100 percent clean energy, like Abita Springs, were made with an eye towards economics and led by officials with a proud "R" after their name.
---
Check out more videos from VICE: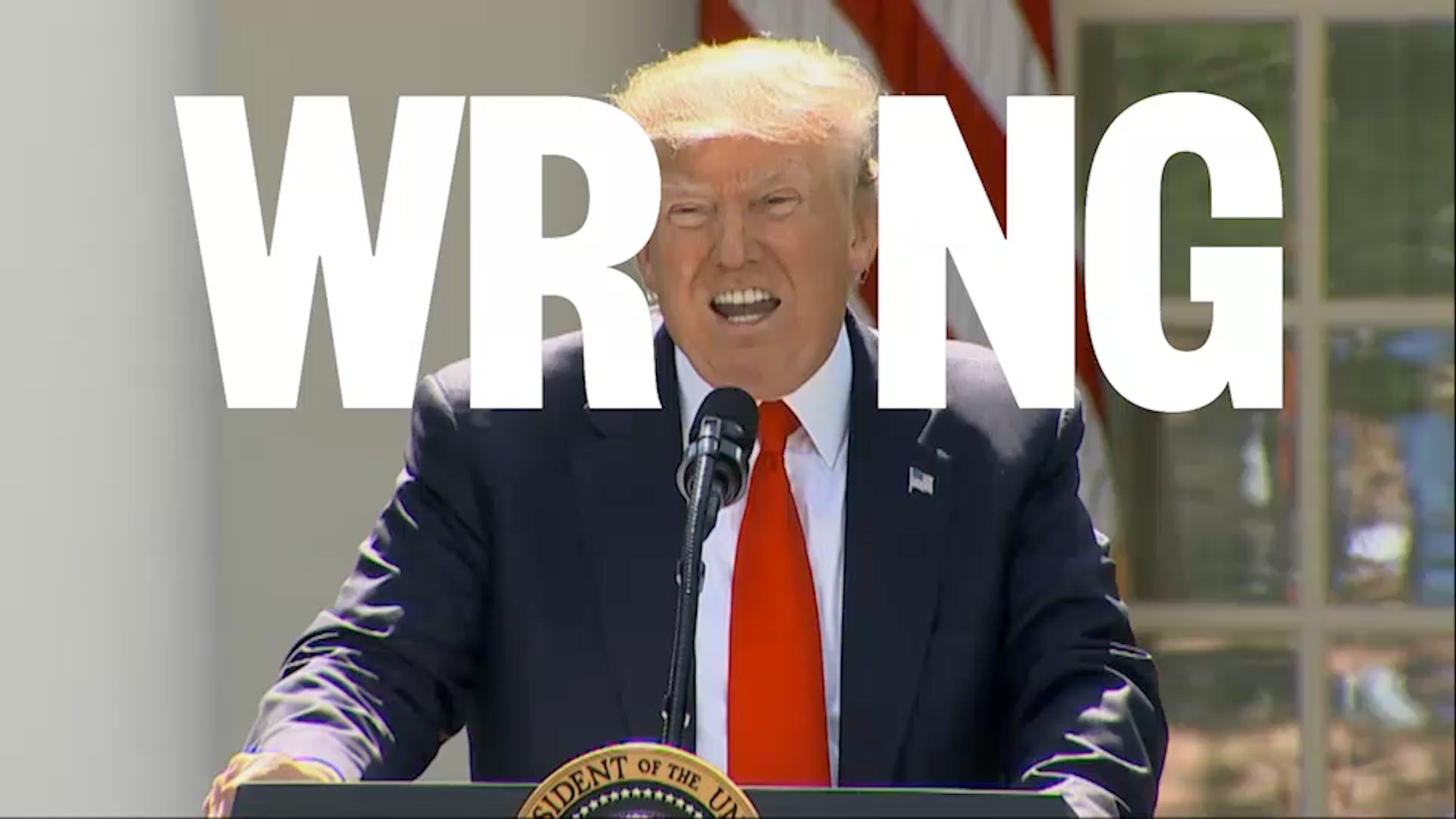 ---
But St. Petersburg, Florida's commitment had one of the most symbolically significant starts to their campaign. The city sits nestled on Florida's Gulf Coast, and was impacted by the 2010 Deepwater Horizon spill. As part of BP's settlement with the affected states, the city received $6.5 million dollars. Now, the city council has unanimously approved $800,000 of that fund to be used towards planning a transition away from fossil fuels to 100 percent renewable energy
Emily Gorman, the local St. Petersburg campaign manager for Ready for 100, says the confluence of receiving the settlement money and having the public and political will to act was "kismet." "We definitely felt a sense of poetic justice," she said.
Funds from the settlement are going towards a variety of resiliency and climate projects, and Gorman says the project has shown her a new side of environmental organizing.
"So often I feel like we talk about the things that we must do or have to do, and we're talking about the things we can do," she said. For examples, she cites local renewables could have the potential to not just reduce power outages but possibly protect people from power outages all together during hurricane season.
Though far from the threat of rising seas, Pueblo, Colorado is another city profiled in the latest report.
Lead organizer Meral Cooper told VICE Impact she was born and raised in Pueblo. "It's a town you can pass through pretty quick if you're just driving down the interstate," she said. "I've heard people say, 'I know Pueblo. I drove through it once. Not any thing remarkable.'"
Cooper is hoping a focus on wind and solar will change that.
Pueblo is a former steel town and is now working to transform itself for a modern Colorado economy, with a focus on renewables and, as befits its home state, marijuana. Cooper says revitalizing the economy and lowering electricity bills was what brought people to the table. But now the deeper urgency of their work has become part of the conversation.
The purpose of the report is really to give a cross section of the paths toward and motivations for transitioning to renewable energy.
"We started with the jobs message," she said, "and Pueblans, whether they've become a Sierra Club member or not, now are like, 'Oh wow, we should care about the environment too.'"
Reading through these case studies, there are common threads: The importance of inclusiveness and of environmental justice. The crucial role played by major institutions, such as universities, in making these transitions. The negotiating power a city can wield when it goes toe-to-toe with their utility. But most of all, they paint a picture of diversity. No two cities have the same motivations or the same path, but they are united by belief in a common solution.
Make a difference in your city or town by telling your mayor that you're ready for them to commit to 100 percent renewable energy. Send the 2017 Case Studies Report to your mayor to tell them to show their support for 100 percent clean energy now. Take action today to make an impact on tomorrow.