Photo by Red Your Blues (redyourblues.com)
What do you do when the internet turns against you? When your name becomes a dirty word and the anonymity of the internet allows strangers to harass and publicly abuse you, how do you recover?
When then-Harvard student Lena Chen began writing about sex and gender on her blog, Sex and the Ivy, she never guessed that she would be on the receiving end of the internet's cruelty. But Chen's frank and witty posts about sex, gender, and dating quickly gained a following and a national audience. Then, on Christmas Eve in 2007, an ex-boyfriend leaked intimate nude photos of her. It unleashed five years of hell: Internet trolls and online bullies set up hate blogs to recirculate the photos, published the names and addresses of her friends and family, and even started vicious rumors that her current boyfriend had raped her.
Long before we had the words to describe it, Chen was one of the first known victims of revenge porn. The harassment continued even after Chen dropped out from Harvard in 2008. Finally, she decided to go to Germany to begin a new life. But she found it difficult to leave her past behind her; she couldn't make new friends because she was terrified that one quick Google search of her name would reveal her secret. Moving to a new country wasn´t enough, so she decided to change her name to Elle Peril. Though she kept her legal name, she introduced herself as Peril to those she met in Berlin, and began a career as a writer and model under the name.
"When I moved to Berlin four years ago, I wanted a fresh start," she told Broadly. Creating Peril, she says, allowed her "to stay hidden from my stalker and explore creative interests."
---
Watch: Inside the Torturous Fight to End Revenge Porn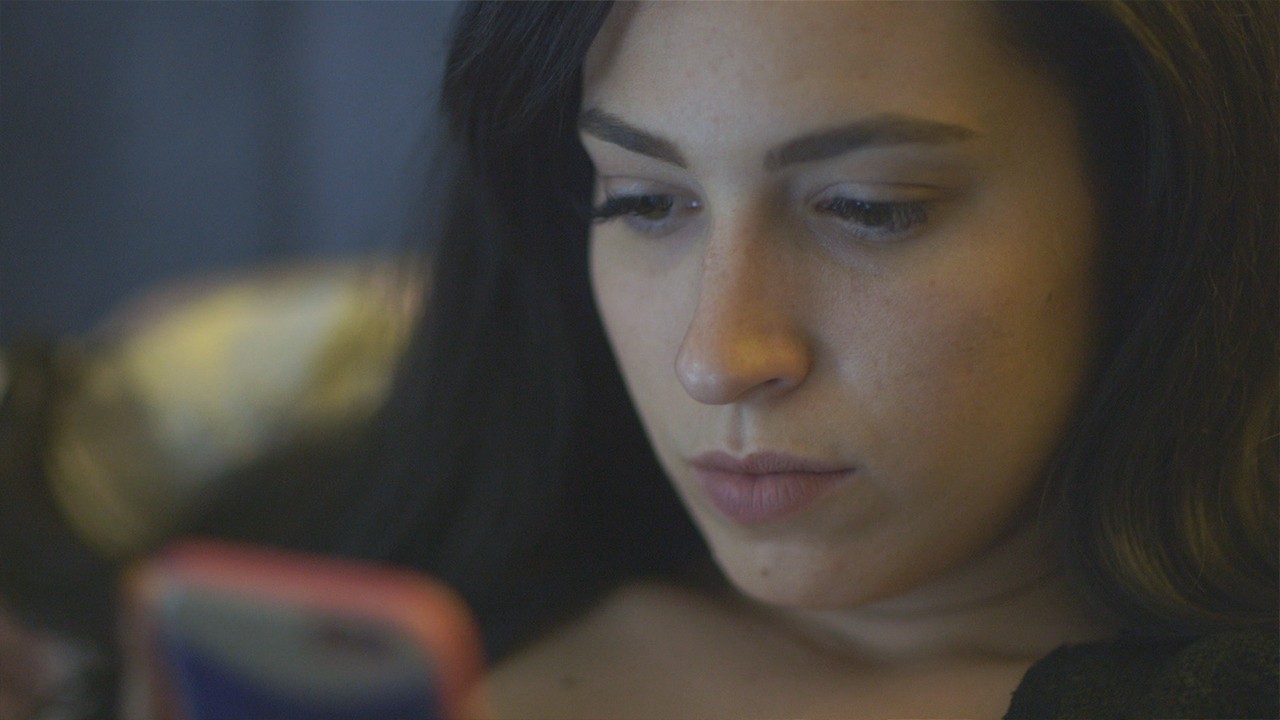 ---
Soon, Elle Peril became more than a creative pseudonym. As Peril, Chen made friends, put on exhibitions, modeled for artists and photographers, performed, and connected with a network of Berlin's creative residents. Most of them only recently discovered that Elle Peril is, in fact, Lena Chen.
After years of hiding, her relationships with her new friends in Berlin deepened, and she gradually came out the other end of a long period of anxiety and psychosis. Eventually, she felt like she no longer needed to disguise herself. "I want people to know the truth about me," she says. "I want to be understood as a full individual, not as fragments of a woman."
As Peril, Chen modeled for over 50 artists and photographers, including painters, illustrators, filmmakers and life drawing classes, mostly found through the networking database Model Mayhem. Instagram, Facebook, and Tumblr also helped her book shoots. Sometimes she collaborated with the photographer or artist; at other times, the artist already had an idea they wanted to execute. In May, she released a fraction of the work she produced at an exhibition in Berlin titled The Life and Death of Elle Peril, which showed a woman reveling in a newfound power over her body.
Read more: The App That Could End Revenge Porn
Elle Peril, she explains, wasn't just a means to escape the cyberstalking and online shaming that had dogged her for years.
"My ex-boyfriend published intimate photos of me to humiliate and shame me. I spent years making myself smaller and quieter, hoping that the harassment and bullying would go away," Chen says. "It was incredibly disempowering. Nude modeling was a method of reclaiming agency over my body.
"We all encounter pain, grief, and hardship. You can either let it destroy you or you can use it as fuel for creation."
The exhibition was when she finally revealed herself as Lena Chen, much to the amazement of the new friends and colleagues she had made in Berlin. Her friends were surprised, but they weren't shocked by the fact she had a different name. (After all, many artists use a stage name.) Discovering that their new friend had endured years of online bullying and harassment was far more shocking.
"[It was] my big reveal," she says. "I exhibited images from my modeling experiences over the last four years. I also read texts that I have never made public while stripping on the street in Berlin. Performing my writing was actually much more intimidating than public nudity. Most people who knew me as Lena Chen had no idea that I was keeping an alternate identity in Berlin. Among artists and art models, it's not uncommon to have an alias, but mine wasn't just a fun stage name. There was an entire personal history I was trying to escape and rewrite."
As someone who has been objectified and shamed so publicly, Chen knows that reappropriating the male gaze is a complex—some might say impossible—task. Crucially, however, Chen's work is an act of reclamation—one that takes back the power that her harasser stole.
"The male gaze may always exist," she says, "but rather than spending time lamenting it, I've simply decided to not give it any power, to not let my self-worth be determined by male validation and my desirability to men."
The process of making art was also a way for Chen to heal. Her creativity became a survival tactic to deal with trauma and anxiety. "I absolutely see my art as a form of therapy," she says. "We live in a sick world and art is medicine. Art and writing saved my life."
By writing and speaking about her experience, Chen hopes to encourage victims of revenge porn and other forms of sexual abuse and harassment to speak out. She explained that her way of helping "is by putting an end to the silence. Perhaps my story will offer hope to others and destigmatize revenge porn."
As for the anonymous trolls who spent years harassing and abusing her, Chen has a single message for them: "Your efforts to ruin my life have turned out to be rather futile, now that I've appropriated your hatred for my art. I hope you find peace, because anything else is a waste of energy."