Photo: Andrew Matthews/PA Wire/PA Images
The UK has a big decision to make today. Are we going to re-elect a government hellbent on inflicting another decade of unnecessary austerity on the UK, disproportionately targeting society's most vulnerable, or are we going to finally see sense? Only time will tell.
Either way, here are 62 reasons to not vote for the Tories today. We could have upped the list to 100+, but you start to get the point around the 50 mark.
– Again and again and again, Theresa May insisted she would not call a snap general election. Yet here we are.
– May refused to debate on television, which doesn't bode particularly well for the Brexit negotiations she's touted herself as being the only person capable of handling.
– With her record of nine U-turns in the space of a year, it's hard to know exactly what Theresa May can be trusted on.
– The Tories brought in the Investigatory Powers Act (or "Snooper's Charter"), signalling the end of privacy as we once knew it. This means the government now has the ability to "indiscriminately hack, intercept, record and monitor" our internet history and phone records, meaning they know exactly how many seconds of that PornHub video you watched last night, even if you were watching it in an Incognito window.
– Talking of that, the government has also pushed through the Digital Economy Act, which – among other things – will block UK viewers from watching any porn deemed "non-conventional". It's only porn, yes, but it's also a moralising government banning us from watching completely legal content performed by consenting adults.
– In fact, the Tories have said in the past that they want to ban any porn sites that don't demand age verification. Which is fine in principle: children should be safeguarded wherever possible. But asking consumers to hand over their credit card details to porn sites or intermediaries to do so – creating a potential hackers' paradise – is not the way to do it.
– Also, their plans just won't work, which doesn't bode well when it comes to understanding the whole internet thing, i.e. a pretty integral part of how the world now works.
– A vote for the Conservative Party is a vote for large corporations not paying their fair share. From the Tory manifesto: "Corporation tax is due to fall to 17 percent by 2020 – the lowest rate of any developed economy."
– The Tories love reminding us that they introduced the "National Living Wage", but given the fact it isn't currently in line with inflation, that doesn't really mean all that much.
---
READ: A Spotter's Guide to Every Type of Tory Voter
---
– Legal aid, which helps the poorest in society not get fucked over by a legal system stacked against them, was slashed by £320 million in 2013.
– The Tories don't protect cultural capital; half of London's nightclubs have been shut down in the past five years.
– May has always loathed the Human Rights Act; she's campaigned for it to be abolished for years, and wants it to be replaced with what critics call a watered-down "British Bill of Rights".
– The Tories want to take away your right to strike. The Trade Union act was passed last year, meaning that unless 50 percent of all union members eligible to vote choose to, you can't strike.
– The number of pensioners living in poverty is up 100,000 since 2010/11.
– There are 400,000 more children living in poverty now than there were when the Tories came to power.
– In fact, a third of the UK is now living on "inadequate income".
– Iain Duncan Smith, the Tory benefits executioner, wasn't too keen on child poverty being measured in money, so he tried – and failed – to redefine how we measure it.
– In their 2015 manifesto, the Conservatives said they wanted to "eliminate" child poverty. Now, they just want to "reduce" it.
– Housing benefit for 18 to 21-year-olds was axed by the current Tory government, which could force many young people into homelessness.
– Instances of families "trapped" in temporary accommodation has increased by 44 percent between 2010 and 2015.
– Under the Conservatives, rough sleeping has more than doubled.
– Despite local councils having space for thousands of refugee children, the government only accepted 480 in total.
– The Tories are happy for you to be arrested for smoking weed.
– That also goes for patients who need medicinal cannabis. Bizarrely, the police have now been left to introduce progressive steps when it comes to drug policy.
– May still espouses the archaic "smoke-one-joint-and-you-will-be-injecting-heroin-into-your-eyeballs-in-no-time" argument.
– In fact, the government continues to insist weed has no medicinal value whatsoever, despite the existence of myriad scientific studies suggesting otherwise.
– The government also played a heavy hand in creating the current Spice epidemic by pushing through the Psychoactive Substances Act, despite the fact the Advisory Council on the Misuse of Drugs repeatedly advised them not to.
– In fact, they tend to regularly ignore good advice from experts.
– The UK has sold £3 billion worth of arms to Saudi Arabia over the past two years, some of which have been used in unlawful attacks in Yemen.
---
WATCH: The VICE UK Election Road trip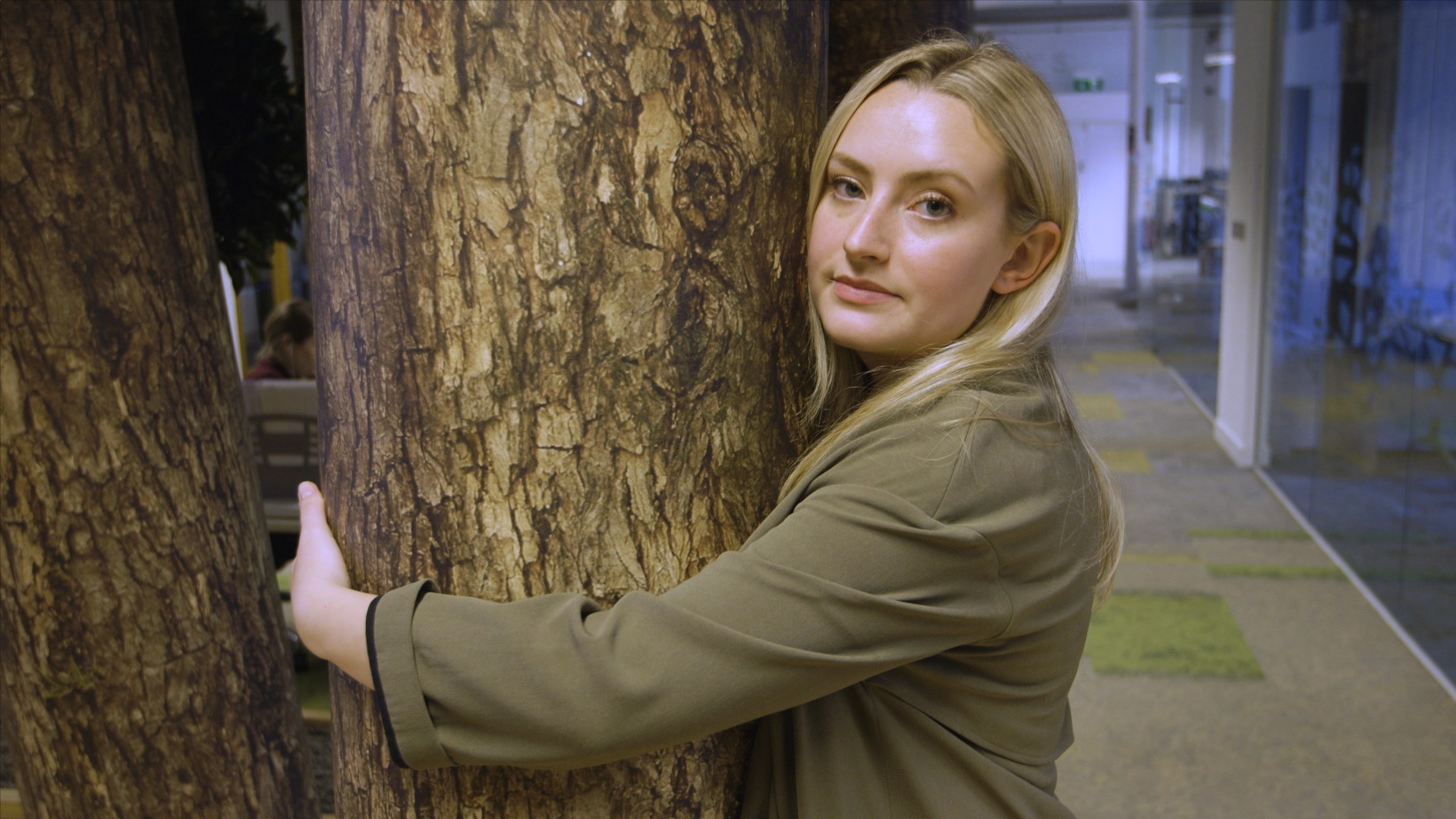 ---
– The Tories have been saying they'll protect us from zero-hour contracts for a few years now, but have failed to outline plans to ban them in their manifesto.
– They blocked attempts to ban unpaid internships last year, despite campaigning for them to be banned in the past.
– In 2015, the government recruited "an army of unpaid interns" to work in Britain's overseas embassies, despite claiming to be cracking down on unpaid internships.
– The House of Commons Library have said that overall "real term" spending has been reduced by a devastating 8.4 percent since the Tories took power.
– State schools are facing funding cuts of up to 7 percent per pupil, with working class areas disproportionately targeted.
– Child Tax Credit, paid to low income households to help with the cost of bringing up children, has been limited to two children under the Tory government.
– The exception to this rule are credits for twins or children born of rape – but the victim must prove they were raped, with references and "evidence". Actually.
– The government also scrapped an extra payment in Child Tax Credit; it was called "family element" and was worth £545.
– The Tories are denying 165,000 disabled people increased benefits that are available to others.
– The Lib Dem-Tory coalition raised maximum university tuition fees from £3,000 to £9,000, effectively pricing many working class people out of education.
– Since then the government has allowed universities to apply to lift the cap above £9,000.
– At the current rate, the fees are likely to be hiked to around £11,697 by 2025.
– The Tories scrapped Educational Maintenance Allowance (EMA), which helped poor kids stay in further education.
– Remember when Theresa May held Donald Trump's hand? That was just deeply, deeply troubling in so many ways.
– According to a watchdog, policing in England and Wales is now in a "potentially perilous state" following savage cuts under the current government.
– Since 2010, the number of police officers has fallen by 19,668.
– Funding to the prison service has been slashed to the bone, plunging it into crisis.
- Researchers say funding cuts to the NHS and social care system could be linked to 30,000 "excess deaths" (an argument the government refuted as "a triumph of personal bias over research").
– Despite suicide being the biggest killer of men aged 20 and 49, and one in four people in the UK suffering from a mental health problem each year, more than half of NHS mental health trusts have cut the number of beds they have for patients in crisis.
– And guess who has no plans for extra mental health funding in their manifesto.
– Last winter we had a crisis in A&E because hospitals were under-resourced. It was the worst on record and was described as a "humanitarian crisis" by the Red Cross.
– The Tories tried to force unfavourable contracts on junior doctors and ignored the BMA union's concerns, thus causing a strike.
– More and more junior doctors are leaving the NHS after their foundation training so they can work somewhere they're not taken for granted.
– Remember the £6,000-a-year grants midwives and nurses got? George Osborne scrapped those in 2015.
– The NHS is now partially privatised; according to analysis conducted by The Financial Times, £1 in every £8 of local commissioners' budgets is "now spent on care provided outside the NHS".
– If the Tories get their way, the whole of the NHS will be privatised quicker than you can say "I'm not going to call a snap general election."
– Funding for small household solar panels was cut by 64 percent in 2015.
– We are now seeing the industrialisation of our countryside through fracking for shale gas, something the Conservatives backed in their manifesto.
– That's despite the fact that the Committee on Climate Change argues that fracking, on the scale the Tories want it, is not compatible with reducing climate change.
– Studies have shown that children's lungs are being harmed by air pollution, particularly from diesel engines. Despite saying that they'll invest £600 million toward electric cars by 2020, there are no policies to address this in the Conservative Party manifesto.
– In courting back the UKIP vote, Conservative Party rhetoric has become increasingly xenophobic, in direct opposition to the "open, inclusive" party May touted the Tories as being in her leadership launch statement.
– In 2013, in a move reminiscent of the National Front's heyday, May was behind a campaign aimed at undocumented immigrants which saw large billboards with the slogan "go home or face arrest" driven around the country.
– David Cameron referred to £450,000 homes as "affordable" – a very good sign of how out of touch the party is with the majority of the population.
More on VICE:
Hanging Out in Apathy Town to Find Out Why People Don't Vote