Images via @missellabell
The Twitterverse can be pretty profound sometimes. On June 7, writer Ella Risbridger (@missellabell) realized that combining the nonsensical sentences she was tasked to translate in beginner Spanish on Duolingo, the popular language learning app, resulted in darkly foreboding poetry. "Here is a sort-of found poem called My Sister Goes To The Institute," Risbridger posted on Twitter. "It is all the best sentences from my Duolingo Beginner's Spanish."
Duolingo notoriously leverages somewhat contrived, oft-repeated phrases to drill users on vocabulary and grammar. A pretty typical practice sentence is something like, "No, she does not drink oil," or "The cat is my friend." Strung together, the phrases in Risbridger's lessons add up to a surreal, poetic saga about violence, food, and feminism.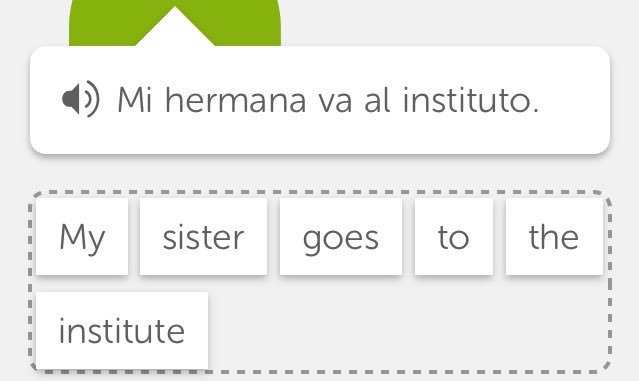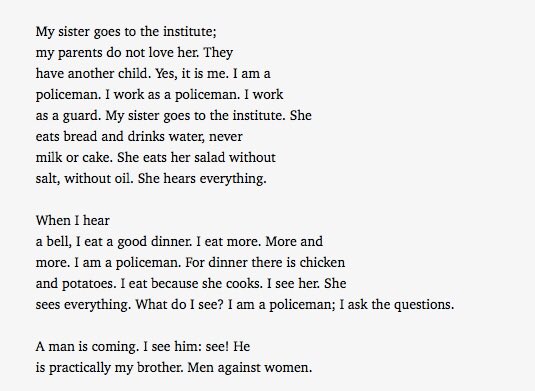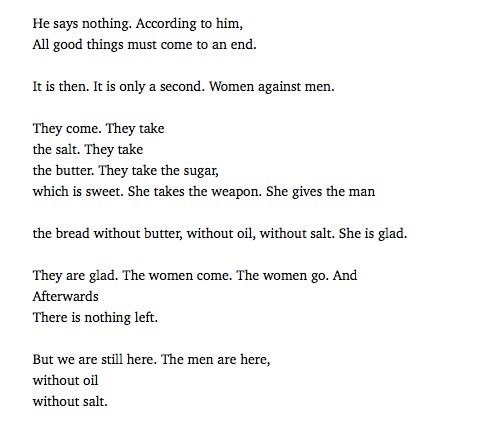 Risbridger's Duolingo poetry quickly took Twitter by storm, with users chiming in to share their own examples of wacky phrases generated by the app:
Duolingo even joined in on the fun, complementing Risbridger's way with words.
For more surreal Duolingo poetry, follow Risbridger on Twitter.
Related:
Painter Alim Smith Celebrates Classic Black Twitter Memes With Afro-Surrealist Art
An Artist Is Growing a Garden Using Tweets from Trump, Fox, and CNN