All images courtesy of Art21
An iridescent 3D fly singing Rihanna's "Kiss It Better" sounds like the concept for a Snapchat filter, but like Meriem Bennani's other social media-inspired works, it's art. Bennani, who grew up in Morocco, is a master when it comes to merging serious themes with tropes that speak to the zeitgeist, but unlike so much self-serious art critiquing society's obsession with the internet, Bennani's videos of Beyoncé head-butting a basketball, and sculptures with jiggling butt cheeks, are really freaking funny.
All summer, Art21 is releasing new films every Friday as part of their Summer of Shorts video series, and the latest installment offers a glimpse inside Bennani's playful, multifaceted practice. The video, released on YouTube and Art21's website, is part of New York Close Up, a documentary series devoted to artists in the first decade of their professional career.
Following the artist as she hangs out in her apartment and pets a stranger's turtle during a walk in Brooklyn, the video details the ways in which Bennani subverts audience expectations of both pop culture and her own Muslim community with unexpected playfulness and pathos. "I feel like I have a hard time connecting to anything that doesn't have humor," Bennani says in the video, "because for me humor is like survival."
---
Check out more video about Meriem Bennani from Creators: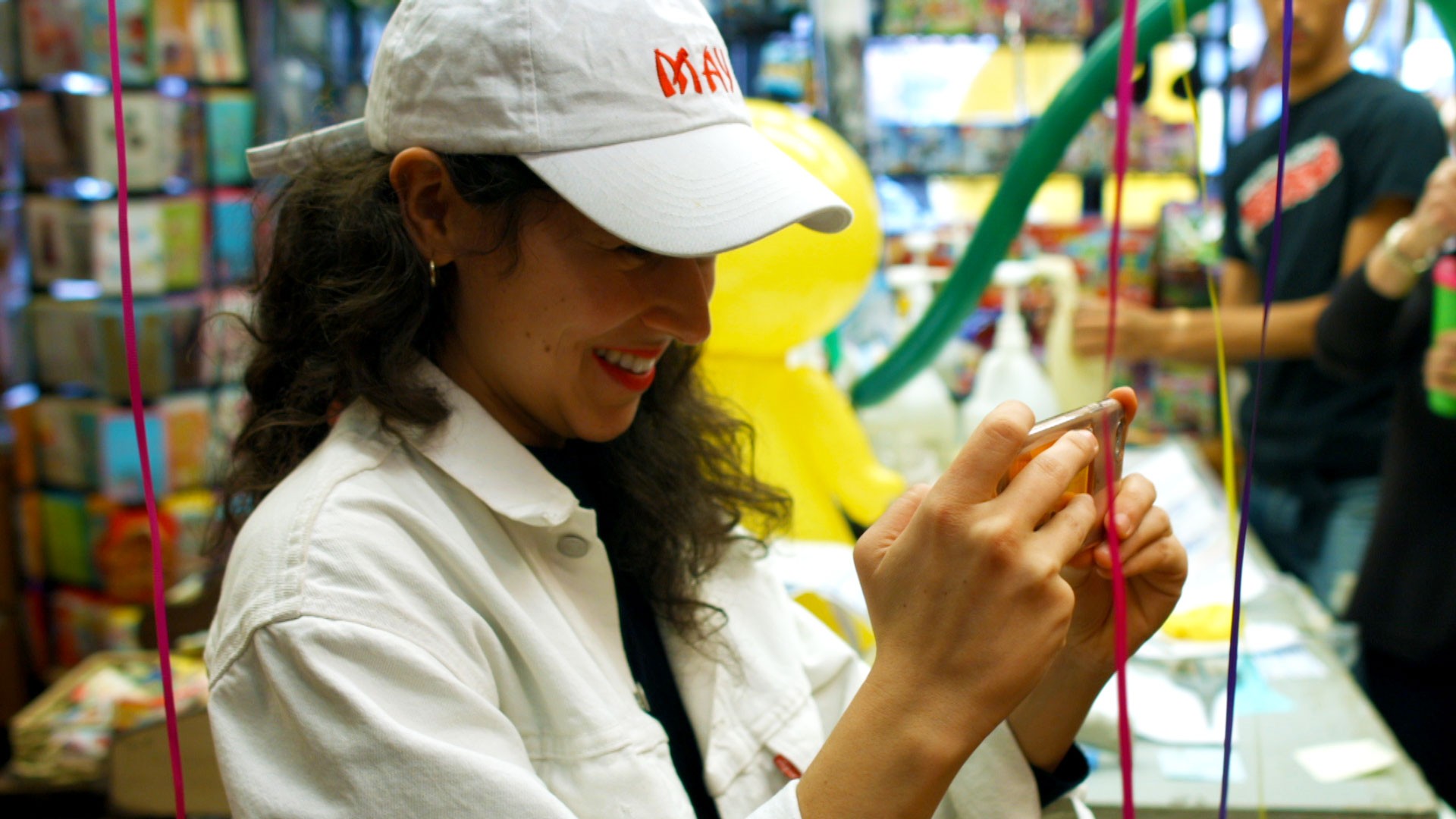 ---
Notably, the video chronicles how Bennani prepped for a spate of high-profile commissions in the last year, including a solo show at MoMA PS1, a site-specific installation in Dubai, and a video piece for Public Art Fund at Barclay's Center in Brooklyn. For her PS1 show, the artist visited Morocco and methodically documented every aspect of her trip, from the busy streets of Rabat to visits with family members. Her piece for the 360-degree Oculus screen at Barclay's was a thoughtful meditation on Muslim women who wear the hijab. But though much of Bennani's work centers on her personal identity, she rejects labels that narrowly define her art.
"Being in New York, with Trump, after this election, is actually affecting me in deep ways. Growing up in Morocco, I never really thought of myself, for example, as an Arab, although I am, you know?" Bennani says in the video. "What this political climate does is it asks you to think about your identity constantly, and I feel like my reaction to that has been to make work that itself doesn't stick to a genre or one identity. It has to do with me not wanting to define myself as one thing."
Check out the Art21 video below:
Meriem Bennani's Exploded Visions is part of Art21's Summer of Shorts video series, which premieres a new video each Friday through August 4. Check out the whole series on YouTube.
Related:
Experience Morocco Through the Eyes of an Anthropomorphic Fly
[Premiere] Theaster Gates Is Preserving Black Spaces by Buying Whole Stores