Image: SKR Screens
Surya Raghavendran of Ann Arbor, Michigan isn't your average 17-year-old. Not only does the high school senior run a small business repairing iPhones when he's not in class, but he's raising awareness about people's right to fix their own devices without paying companies like Apple exorbitant fees.
"People should be able to choose where they want to get their devices repaired," Raghavendran told me over the phone. "Right to repair will decrease the amount of e-waste and people will retain their devices much longer with suitable repair networks." Raghavendran is doing more than just talking about right to repair, he's become one of the leading advocates for a right to repair law in the state by pushing his lawmakers to introduce legislation that would protect a consumer's right to repair.
Increasingly, companies that make complicated devices—from smartphones to farm equipment—want a monopoly on repairing those devices. Apple and John Deere, for example, charge big bucks to repair what they manufacture, and make it hard for third parties or customers themselves to do the repairs. It hurts the end-user, the environment, and small businesses. Across the US, advocates like Raghavendran are pushing back and various states are now considering legislation to protect a consumer's right to repair their own stuff.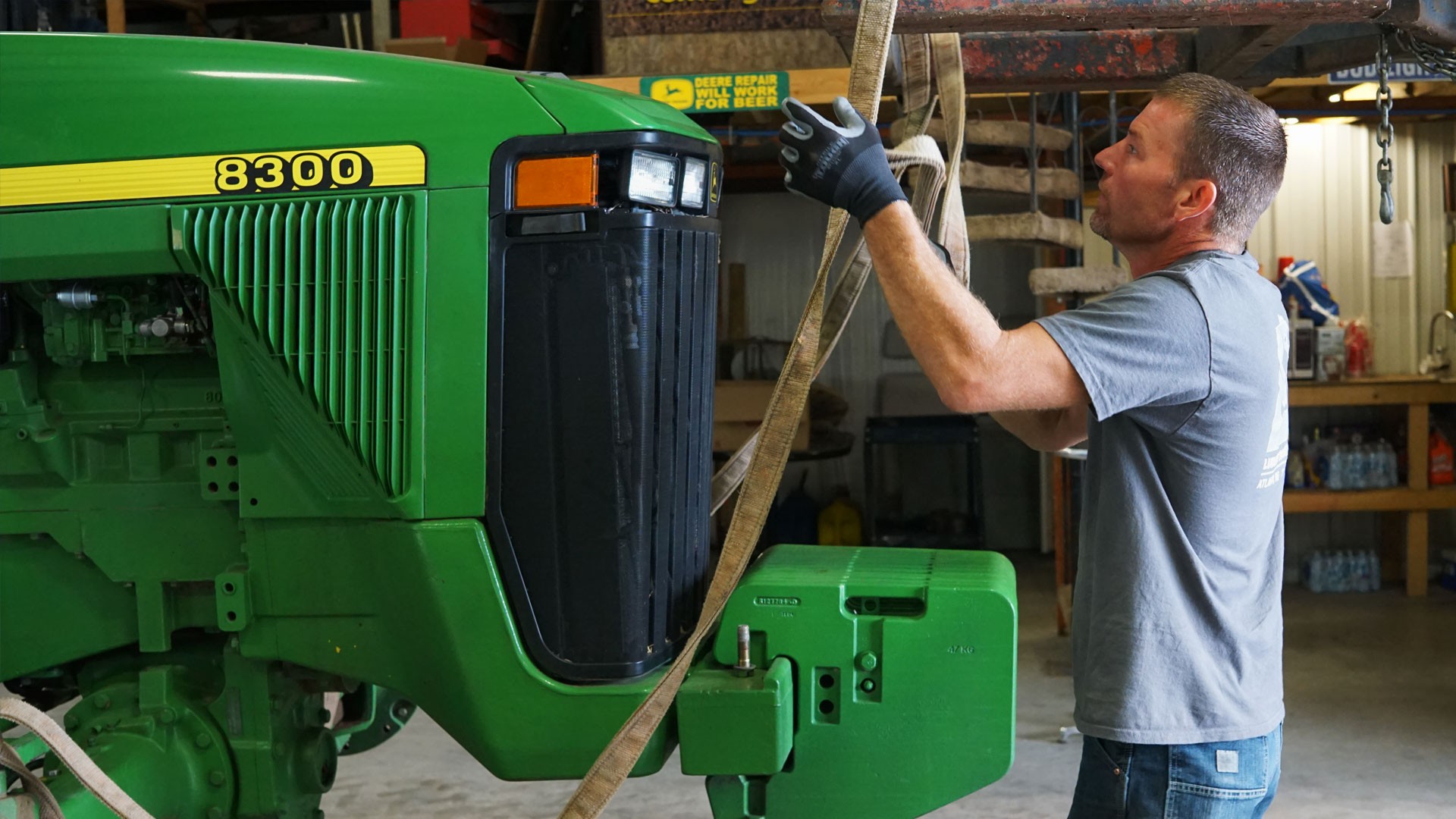 Raghavendran's journey to advocacy began when he took a jog one day back in ninth grade and his iPhone 5C tumbled from his pocket and onto the ground. The screen was busted. He got money from his parents to repair the screen and paid Apple $120 for the service. He hadn't had the phone long before it started to malfunction again. As it turned out, Apple's techs had given him a bad screen.
"I went to the Apple store and they wanted [another] $120 to repair it," he told me over the phone. "So I started watching YouTube videos and said, 'Let me see if I can do this myself.'" He bought a third party replacement screen for his phone off of Amazon and replaced his screen himself in under two hours. "It was easy," he said
This experience led him to start his own repair business, called SKR Screen Repair. "If you advertise [that] you have a cheap iPhone repair business in a high school, you'll make a lot of money," Raghavendran said. By 10th grade, he was doing four repairs a week at about half the cost of what Apple charges, he told me. SKR Screen Repair is still in business, although the pace of work has slowed, he said.
The final straw for Raghavendran came when Apple released iOS update 11.3 in March. After the update, third party screens (a cheaper alternative to official Apple screens) stopped working, angering repair shop owners and leading to speculation that the move was meant to discourage non-Apple repairs. Something similar happened in 2017. This meant trouble for SKR Screen Repair—overnight, some of Raghavendran's customers' phones stopped working, and he had to hustle to help them out.
Raghavendran started researching the laws around repairing electronics, and he joined up with Environment Michigan—an environmental activist group—and started going to Lansing, the state capitol, to ask politicians what they were doing to protect people's right to repair their own devices. Raghavendran sent an email to state senator Rebekah Warren who called him in for a meeting and told him to start a petition. Since July, he's been asking for stories from the public about why the right to repair is important.
The right to repair fight is happening all across the country at the local level and Raghavendran's petition has drawn support from people like like Nathan Proctor, the Director of the Campaign for the Right to Repair at US PIRG. Repair.org, a group pushing for right to repair laws all over the country, has draft legislation it wants to get in front of Michigan's state legislature.
"We have a really broken relationship with stuff," Proctor told me over the phone. Proctor has been working with Raghavendran, Environment Michigan, and Michigan legislators to draft right to repair legislation.
"We treat everything as disposable including these thousand-dollar computers," he said. "I think if we want to repair the world, we want to start reusing things, fixing things, and moving into a circular economy."
Right to repair legislation is still in its early stages in Michigan, but Proctor has an idea of what direction it should take.
In 2012, Massachusetts passed a law forcing automotive companies to share diagnostic information with third party repair shops. The law set a precedent and the industry rolled out the changes nationally. Now, Massachusetts has commissioned a study to see if similar legislation should extend to consumer electronics such as smartphones and video game consoles.
"The basic architecture of the right to repair bill [is] the law that was passed in Massachusetts, which then became a national agreement," he said. "Which is auto right to repair. It gave us access to the things we need to fix a car."
The new laws would be about more than just getting companies like Apple out of the way of scrappy businesses like SKR Screen Repair. Right to repair activists want big companies to turn over diagnostic information, repair manuals, and anything else that would help consumers repair their own devices.
For Proctor, every teenager like Raghavendran who gets involved in the fight for the right to repair brings that change one step closer to reality.
"This is an all hands on deck project," Proctor said. "That includes hands like Surya's, which are being blocked by policies which refuse to allow him access to things he needs to properly fix stuff. We want to be able to build a society where the expectation is that we can fix broken things."