Photo by the author
I'm a native New Orleanian, born and bred. So watching not one but two massive storms hit Southern Gulf Coast cities has been surreal. The stories I keep seeing are about the "Cajun Navy," a title the media seems to use for any Louisianian in a boat headed to some other sad Southern city to save residents from floodwaters, government neglect, and failing infrastructure. These people can't stop the rising tide, or hope to cure the climate crisis that exasperates these killer storms, but their stories can be cathartic inspiring, hopeful.
So when I heard about Cajun Airlift, a group of private pilots flying supply-laden small planes to areas of Texas too remote for help or too overwhelmed by devastation, I had to pitch in whatever way I could. On Sunday morning, I joined the effort. We'd fly to nearby Baton Rouge to pick up donated supplies, then on to Victoria, Texas, where we'd be met by folks still digging their way out of Harvey. My pilot was my old friend Erin Seidemann, an immensely talented aviation enthusiast and author. Private pilots are nearly all male, and aviation has the distinctly masculine air of any old golf club or the US Congress. Two female plane nerds in the cockpit drew long, though welcoming, gazes from the men in our path that day.
Our flight plan drew us out to the south, directly over swamps and marshes that are alarmingly close to our urban airport—which had an entire taxiway closed to accommodate evacuees. Flying over land riddled with encroaching seawater and inhabited by hurricane refugees made me wonder if we aren't losing our long struggle to live with the wetlands. We landed in Baton Rouge to fill the six-seat Piper Seneca with supplies collected by the Baton Rouge Emergency Aid Coalition (BREAC), formed by women in the wake of 2016 flooding of the Baton Rouge area and massive parts of central Louisiana.
There we stood, a small group of women who have been through some of the worst natural disasters in our state's history, smiling in photos that belie the real and concentrated trauma that living at the whims of a mischievous Poseidon brings. But Erin and I were chatty. Someone called her the day before, as Irma made landfall in Florida, wanting her to fly in and rescue children who had failed to evacuate. It was an impossible task, she had to turn the request down. I reassured her she had done the right thing, but the words hung in the air.
---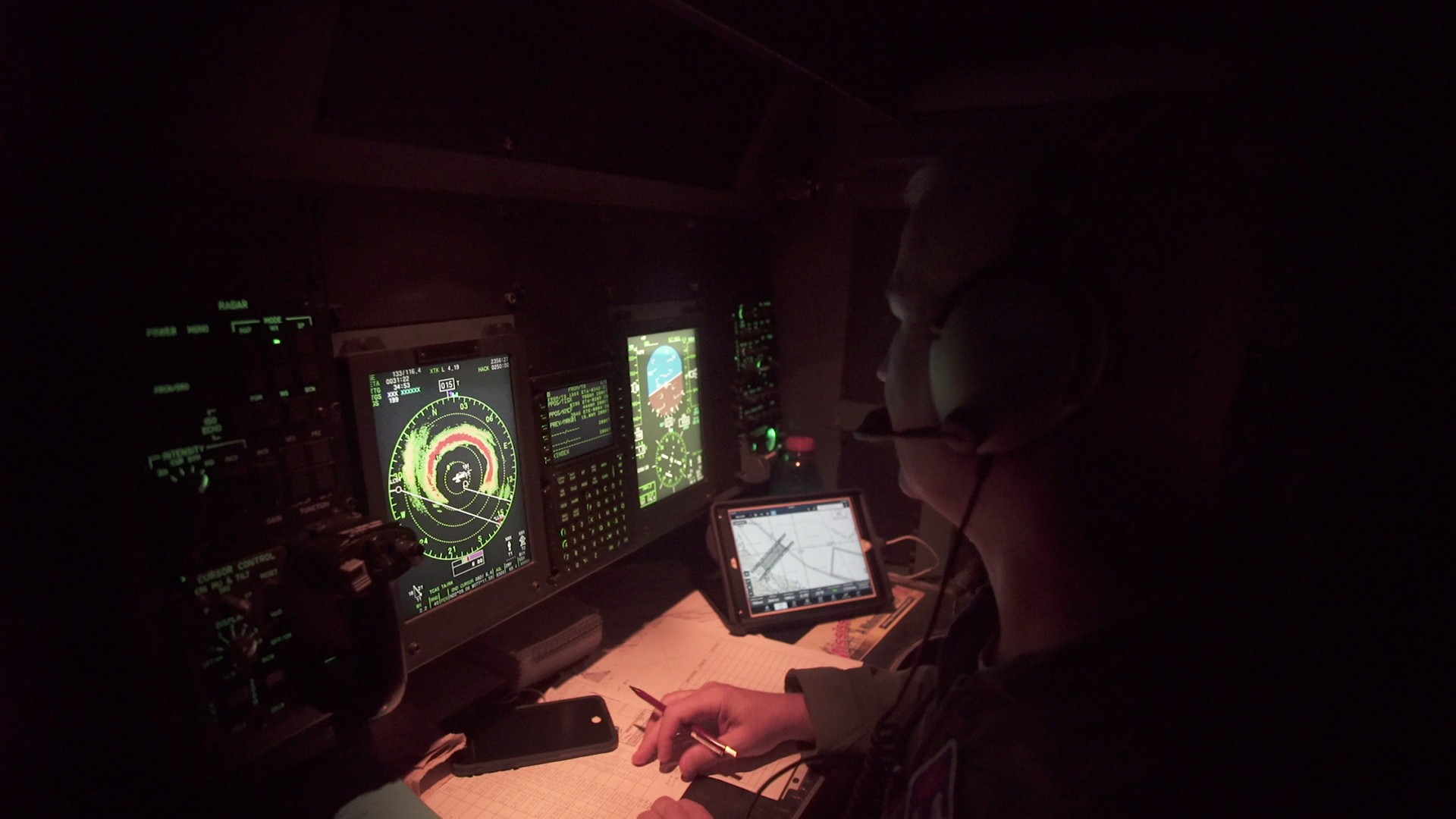 ---
On final approach to Victoria Airport, I could see two distinct pathways though fields, probably made by hurricane-spawned tornados, and old farmhouse sheds turned to matchsticks. I was nervous to meet our welcoming committee. I was worried that they'd have that tiredness and those sunken eyes that we had for months after Katrina, that many of us never overcame. But, to my surprise, it was quite the opposite. We were greeted by a bouncy, bright-eyed man, Lee Fernandez, his parents, two women who were sweet as molasses, and five members of a nearby youth group (the supply-carrying muscle, I presume). They were still in the excited fish-out-of-water phase of recovery. I'd forgotten how at first it was kinda neat to get food from the National Guard, or the game we made out of chasing down the Red Cross truck for food twice a day.
Our supplies were headed to the badly damaged town of Tivoli, where everyman hero Marcus Torres has been organizing relief for folks who are meeting in the Dairy Queen parking lot. The HEB grocery store in town had given them permission for remaining residents to politely loot for necessary provisions. So naturally, they've had a few barbecues.
Lee took us across the empty taxiways to see a damaged WWII-era hanger. The airport, which is now only three metal buildings and a flooded office, was used for bomber development during the war and boasts a longer than average runway because of it. As we reveled at the shame in tearing down an important, though neglected, part of town history, I asked the women about their experiences. One was a schoolteacher turned runway relief coordinator. Two of the youth group boys were hers, and she feared for them. I did, too. I was not much older when Katrina hit, I told her. What I didn't say was that it messed me up for years afterward. I could see hints of fatigue in her eyes. She thought out loud about what they'd tell kindergarteners when everyone finally went back to school. I had no advice fit to offer.
Erin and I were mostly silent on the way home. We talked about it a little, though. They'll never actually get what happened to us, will they? We tersely compared notes of being separated from our families, being left by our government, being exhausted by months of shoulda-done-this-betters. "At least no one will have to go through that again," Erin sighed. "I mean, not like we did."
I stared for a long time at tops of clouds.
We can't escape the reality of life on the Gulf Coast. And though it is starting to look like the battered leading the bruised down here, groups like Cajun Airlift and BREAC will continue to pop up, by necessity but also as therapy by action. Maybe taking that flight was just as much for me as it was for them.
Victoria is a third-generation aviation nerd but spends most of her time working on gun violence prevention and criminal justice reform from her home in New Orleans.