Donald Trump thought he'd walk off with a Nobel Peace Prize. But North Korea proved Wednesday that nothing is predictable with the rogue state, which abruptly threatened to cancel next month's summit if Washington insists on Pyongyang abandoning its nuclear arsenal.
Pyongyang also made clear it does not want to deal with Trump's "repugnant" national security adviser, John Bolton.
In a statement, Kim Kye Gwan, Pyongyang's first vice minister of foreign affairs, said that if Washington was "genuinely committed" to improving relations, "they will receive a deserving response" at the summit, scheduled for June 12 in Singapore.
But, he continued, "if the U.S. is trying to drive us into a corner to force our unilateral nuclear abandonment, we will no longer be interested in such dialogue and cannot but reconsider our proceeding to the … summit."
READ: Trump tells reporter "everyone" thinks he should win a Nobel Peace Prize
Kim singled out the hawkish Bolton — taking particular exception at his recent calls for a "Libya model" of verifiable denuclearization in North Korea.
Pyongyang has had previous dealings with Bolton when he worked in the Bush administration, and has labelled him a "bloodsucker" and "human scum" in the past.
"We shed light on the quality of Bolton already in the past, and we do not hide our feeling of repugnance toward him," Kim said Wednesday.
He said Bolton's references to Libya represented "an awfully sinister move to impose on our dignified state the destiny of Libya or Iraq, which have been collapsed due to yielding the whole of their countries to big powers."
"It is absolutely absurd to dare compare [North Korea], a nuclear weapon state, to Libya, which had been at the initial stage of nuclear development," he added, noting that both Arab countries had met a "miserable fate."
The statements mark a sudden reversal by North Korea, which has taken a conciliatory stance toward Washington and Seoul since a historic inter-Korean summit on April 27, at which both sides pledged to work toward the denuclearization of the Korean Peninsula. Since then, Pyongyang has suspended missile tests, released three American detainees, and announced it will dismantle a nuclear test site in front of international media.
But Pyongyang suddenly changed its tune Wednesday, telling South Korea it was suspending high-level talks scheduled for later that day in response to joint air force drills held by Seoul and Washington, which it said ran counter to last month's declaration between the Koreas that they would cease hostile acts against each other. North Korea had earlier said it would allow them to go ahead.
READ: Kim says denuclearization "achievable" in second secret meeting with Xi
Pyongyang followed shortly afterwards with its statement on the Trump summit, in which it said it would never accept economic assistance from the U.S. in exchange for abandoning its nuclear program. U.S. Secretary of State Mike Pompeo said Sunday that the U.S. would lift sanctions on North Korea if it completely dismantled its nuclear weapons program.
"We have never had any expectation of U.S. support in carrying out our economic construction and will not… make such a deal in the future," Kim said.
Analysts said the move is not a total surprise — brinkmanship is North Korea's diplomatic stock-in-trade — and does not necessarily mean the talks will not go ahead. Instead, it could be an attempt by Pyongyang to strengthen its hand ahead of the talks — and to sideline the hawkish Bolton from the negotiations.
Adam Mount, a Korea analyst at the Federation of American Scientists, told CNN that Pyongyang was seeking to "revise the terms of negotiations, not to end them altogether."
North Korea's comments also echo Trump's own remarks about the impending summit. He said last month that if the talks weren't bearing fruit, "I will respectfully leave the meeting."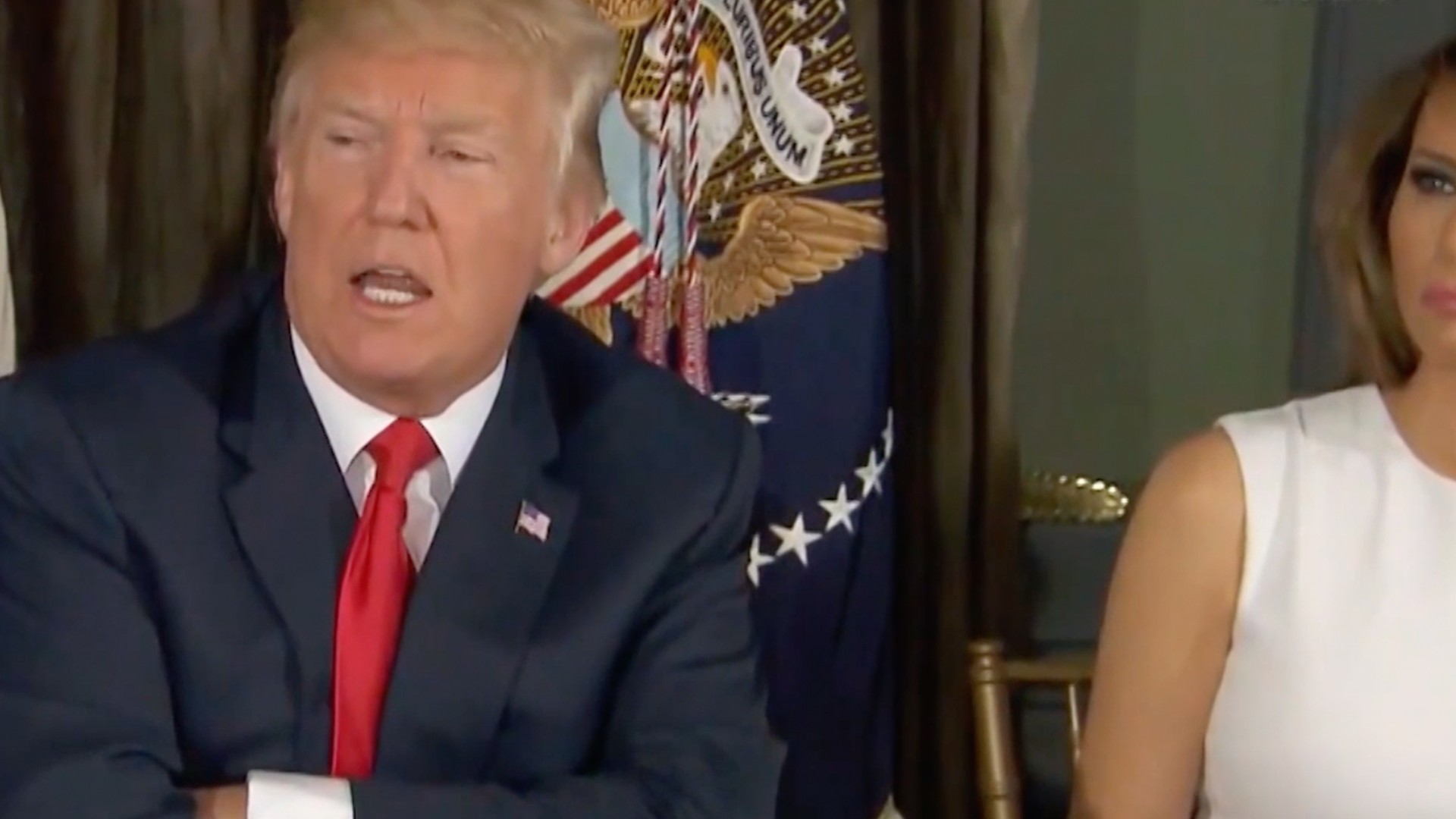 Cover image: North Korean Leader Kim Jong Un speaks during the Inter-Korean Summit at the Peace House on April 27, 2018 in Panmunjom, South Korea. (Korea Summit Press Pool/Getty Images)