Seven-month pregnant belly ballooning out from her petite frame, Saba, an Ethiopian journalist, sat on the couch of a sparse Virginia apartment where she prays each day for a letter from US Citizenship and Immigration Services. The 33-year-old has been waiting more than two years for an asylum interview, and has no indication from USCIS when she will be called. She doesn't know what is going to happen to her or her unborn child.
"There's something dragging me behind like I don't belong here. I cannot go ahead or go back," said Saba, who requested that I use a pseudonym since she fears speaking out could compromise her pending case. "I'm like in the middle of nowhere."
In Ethiopia, she told me, she worked for the national TV news channel and was tortured, threatened, and detained for reporting on government corruption. So she got a visa to travel to the US for an international women's right conference in 2016, and once here she applied for asylum. She first stayed with a friend in West Virginia, then moved to the DC area to stay on her friend's family's couch, and finally recently got her own apartment with her partner. She's done all of this while waiting to see if she'll be allowed to stay permanently in the US. The stress of this wait, on top of the trauma she faced in Ethiopia, is now causing her memory loss.
"I'm in a conversation with family or friends, and when they talk about some of the things we've done not too far ago I have a hard time remembering," said Saba, noting that her relatives and friends raised this concern repeatedly with her. "I'm definitely becoming forgetful of a significant amount of things nowadays."
She still has no idea how long her case will be delayed—and can't imagine raising a child amid such uncertainty. Saba had no insurance when she found out she was pregnant and cannot access Medicaid until she gets granted asylum. Her partner, a fellow Ethiopian asylum seeker who worked as an IT specialist before coming to the US, is struggling to find work and also has no updates about his three-year-old case.
"I didn't know what to do—I'm not settled, this is not a good life," she said of her pregnancy. She admitted that at one point she'd nearly lost all hope. "I felt like I should not be living anymore."
---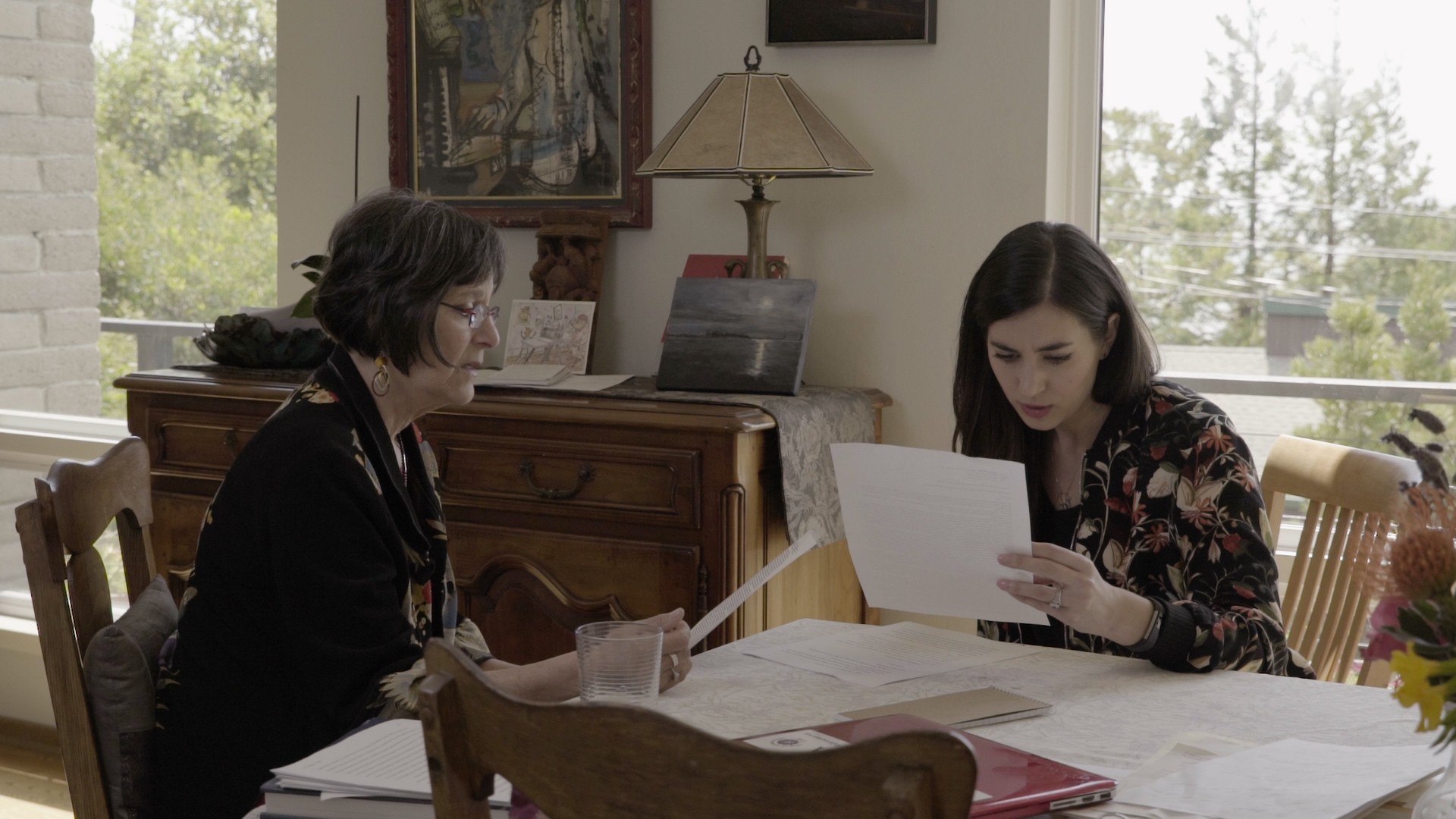 ---
Asylum seekers who have been waiting for years to present their cases have now been booted to the very end of the line: The Trump administration ordered in January that USCIS process new claims first and then work backward. And the government is giving longtime asylum seekers—going back as far as individuals who applied in 2013—no indication of when they will have an appointment, access to social services, and the security of a permanent status until after they have finished the process. According to the USCIS, the agency faces a "crisis-level backlog" of more than 300,000 cases.
"There's no sense of when it will be over for them," said immigration attorney Lindsay Harris, a professor at the University of the District of Columbia who specializes in asylum. Previously USCIS published a schedule with anticipated wait times for asylum interviews, but this year the agency removed the schedule, Harris noted. "Now we have no idea when they're going to be interviewed."
Organizations working with asylum seekers now rarely, if ever, see appointments scheduled for their clients who've applied for status in the past few years, immigration attorneys and advocates told me. "This is causing people a lot of mental anguish," said Megan Brody, managing attorney for the refugee resettlement organization HIAS, which is providing legal services to Saba.
"We in the last month have had two clients have what I'd describe as mental breakdowns because of this policy," said Brody, noting that none of her clients who applied for asylum between 2014 and 2017 had been called for interviews since the policy change. "One of them went back to his country where he faced persecution and then had to escape to another third country."
Even asylum seekers who surmount the psychological difficulty of this limbo confront constant practical challenges, such as finding healthcare, a job, or a place to stay. Asylum seekers are not eligible for public housing, food stamps, Medicaid, or other social services. And though they can apply for work permits 150 days after filing their asylum applications, many do not speak English and almost all struggle to get employment in an unfamiliar system. Small nonprofits are stepping up to fill in service gaps for this population that receives no government support, but the providers are scarce and there's no way for them to keep up with the need.
"We don't advertise because it's a floodgate," said Joan Hodges-Wu, founder and executive director of the Asylum Seekers Assistance Project (ASAP), a two-year-old nonprofit that serves roughly 25,000 asylum seekers in Washington, DC.
ASAP helped Saba with a weeklong job-readiness training that enabled her to move up from working at a gas station to a hotel—which, while still far from her field of journalism, was able to offer health insurance, helping immensely with her pregnancy. ASAP is also organizing a baby shower for Saba, who visits their office regularly for moral support.
Hodges-Wu noted that many asylum seekers' lack of access to toiletries, housing, and other basic necessities revealed a "destitution that you don't see in typical American experiences." Saba slept on a friend's couch for over a year before she was able to move into a small apartment with her partner—and she was relatively lucky. Many asylum seekers without friends or family in the US can end up on the street, said Tiffany Nelms, who runs the Asylee Women Enterprise in Baltimore, another of the critical nonprofits catering to asylum seekers' needs.
"I have a husband and wife right now that we put in a hostel for a week to try to figure out where we're going to house them," Nelms told me of a West African couple who speak no English. "Otherwise they would have been homeless tonight… These are situations we face on a regular basis."
Perhaps the greatest tribulation for longtime asylum seekers in the US is their separation from relatives abroad. Once an individual is granted asylum, she can apply for her immediate family to join her, but until then doing so is impossible. Marta, another Ethiopian asylum seeker in the DC area, has been waiting in the US with her two young children since 2013, but her husband has still not been able to join them. "The hardest thing is being apart from my husband," said Marta, who asked that I only use her first name.
Currently USCIS still has yet to adjudicate several hundred asylum applications from as far back as 2013, USCIS spokesperson Joanne Talbot told me in an email. She emphasized that the change in processing order was meant to tackle the asylum office's backlog. Talbot noted that this processing order was also used from 1995 to 2014 in order to deter illegitimate asylum seekers from taking advantage of backlogs.
"USCIS is returning to this approach in order to deter individuals from exploiting the backlog to obtain employment authorization by filing frivolous or fraudulent asylum applications," she said in an email.
With fewer applications, the backlog would decrease, the agency has maintained. "Delays in the timely processing of asylum applications are detrimental to legitimate asylum seekers," said USCIS Director L. Francis Cissna in the agency's January announcement about the program. "Lingering backlogs can be exploited and used to undermine national security and the integrity of the asylum system."
This "last-in, first-out" approach worked to deter fraudulent applications in the past, said Doris Meissner, who oversaw the program as Commissioner of the US Immigration and Naturalization Service during the Clinton administration. "It is possible in a last-in first-out policy to put the asylum system back onto footing where decisions could be made in a timely basis but also in a way that is fair," Meissner told me.
Still, she said the government in the 90s continued to balance both new and old applications.*
"The resources have got to be used not only on the recent cases but also on a parallel track to be working off the backlog," she said. "We put resources increasingly onto the backlog cases so that that caseload would also have the opportunity for an interview and for cases to be decided. It took longer but there was some degree of predictability to it all."
But under the current system, asylum seekers have been left to languish for years in uncertainty.
"I was expecting this place to be where I could be safe and continue my life and career as a journalist, but this is an endless process and I feel like I don't belong here," said Saba. "I have a lot of fear. I feel like they're going to send me back home, and that my life is going to be over."
Correction: An earlier version of this article incorrectly stated that the government informed asylum seekers in the 90s of the schedule of interviews. VICE regrets the error.
Sign up for our newsletter to get the best of VICE delivered to your inbox daily.
Follow Meredith Hoffman on Twitter.