Screen capture via YouTube/NJPW World
The lasting image from NJPW's Dominion show on June 9 isn't Kenny Omega hoisted aloft the shoulders of The Young Bucks and Kota Ibushi, or Chris Jericho smirking in hastily applied corpsepaint. It's of the minutes immediately after the third and decisive fall in Omega's final (for now) match with Kazuchika Okada, the one where Omega finally won the IWGP Heavyweight championship and Okada lost for the first time in what seems like living memory.
The two men, legitimately spent after over an hour of explosive, grueling pro wrestling of the highest quality, existed on the knife's edge between real physical collapse and the sort of exaggeration pro wrestlers always do for the audience. Okada was flat on his back, staring up, vanquished and glassy-eyed. Omega, on his knees, crouched over one of the greatest five or six champions in modern history, regardless of where and when, checking on him in a show of babyface magnanimity.
It was, again, for show but also not. Wrestlers do the tenderest things when a big match is over. Seth Rollins telling Roman Reigns "thank you so much" when he pinned him, or The Rock telling Steve Austin he loves him at Wrestlemania 19. This felt of a piece with those moments, and others like them, moments of appreciation for one another, for the ways magic can be conjured, for the impossibility of seeing men flying into one another at breakneck speed but keeping one another safe. And they knew they'd nailed it.
How could they not? The two best wrestlers in the world wrestled the best match of a four-match series Friday. The story was of Omega, the cherub-faced Canadian nerd who can fly, chasing Okada, the once-in-a-generation talent. Importantly, Omega only beat Okada when the title wasn't on the line, a day after last year's Dominion and a loss in a title match.
After that, nothing. New storylines, new rivalries. The expectation in the summer of 2017 was that Omega would win the G1 Climax, ensuring a fairytale ending at Wrestle Kingdom 12, where the chase would finally be ended. It didn't happen. Tetsuya Naito won the tournament and wrestled Okada for the Heavyweight championship at Wrestle Kingdom; Naito, of course, lost.
The night of Wrestle Kingdom 12 was an odd one, because it seemed like New Japan made a rare mistake. The crowd at the Tokyo Dome was rabid for Naito to win, at least as rabid as they'd been for Omega months earlier. It seemed for all the world like it was the right time to get the title off of Okada, give him a break, and bring him back after an injection of new blood. Regardless of whether it should've been Omega, it could've been Naito, and in any event, it would've been amazing either way.
But New Japan knew, or came to know, how to time things to perfection. They always do, and it's nearly maddening how even a possible mistake leads to the best storytelling at the right time. Because if Omega had beaten Okada for the title at Wrestle Kingdom 12, it would've been expected. The story beats in pro wrestling have to follow this arc: the beloved underdog (my god, Kenny Omega as underdog) beating the arrogant, perfect champion. At Dominion there was enough doubt about the outcome to make the perfectly logical, final culmination of this iteration of their rivalry shock and delight. Omega's story wasn't done, after all.
The greatest matches in history, in my mind, are Ric Flair and Ricky Steamboat doing their 1989 series for the NWA World title. There was a similar vibe: a beloved babyface working a (for the time) high flying style against the face of a company. The chemistry, too, was the same, with two men who clearly respected each other translating their mastery of ring psychology into enduring classics.
Omega and Okada have at least equalled that, and probably surpassed the 89 Flair-Steamboat matches if I strip away the childhood nostalgia of watching them live on a grainy television at the age of 11. Certainly, Omega and Okada are now eternal, every bit as much as Flair and Steamboat are, and they are the Flair and Steamboat of this new golden age of wrestling we live in.
For all that, the conclusion of Omega's quest for the title may not be what reverberates the longest in the broader pro wrestling world. Chris Jericho wrestled Naito for the Intercontinental title and won in a wild brawl.
Under no circumstances was it expected that Jericho was going to win. He's a WWE guy, regardless of his freelancer's contract, and his age seemed to preclude him from anything more than some solid matches in the midcard for NJPW. Yet there he was, winning gold and setting up for a long- ish run in Japan, if not a long one.
---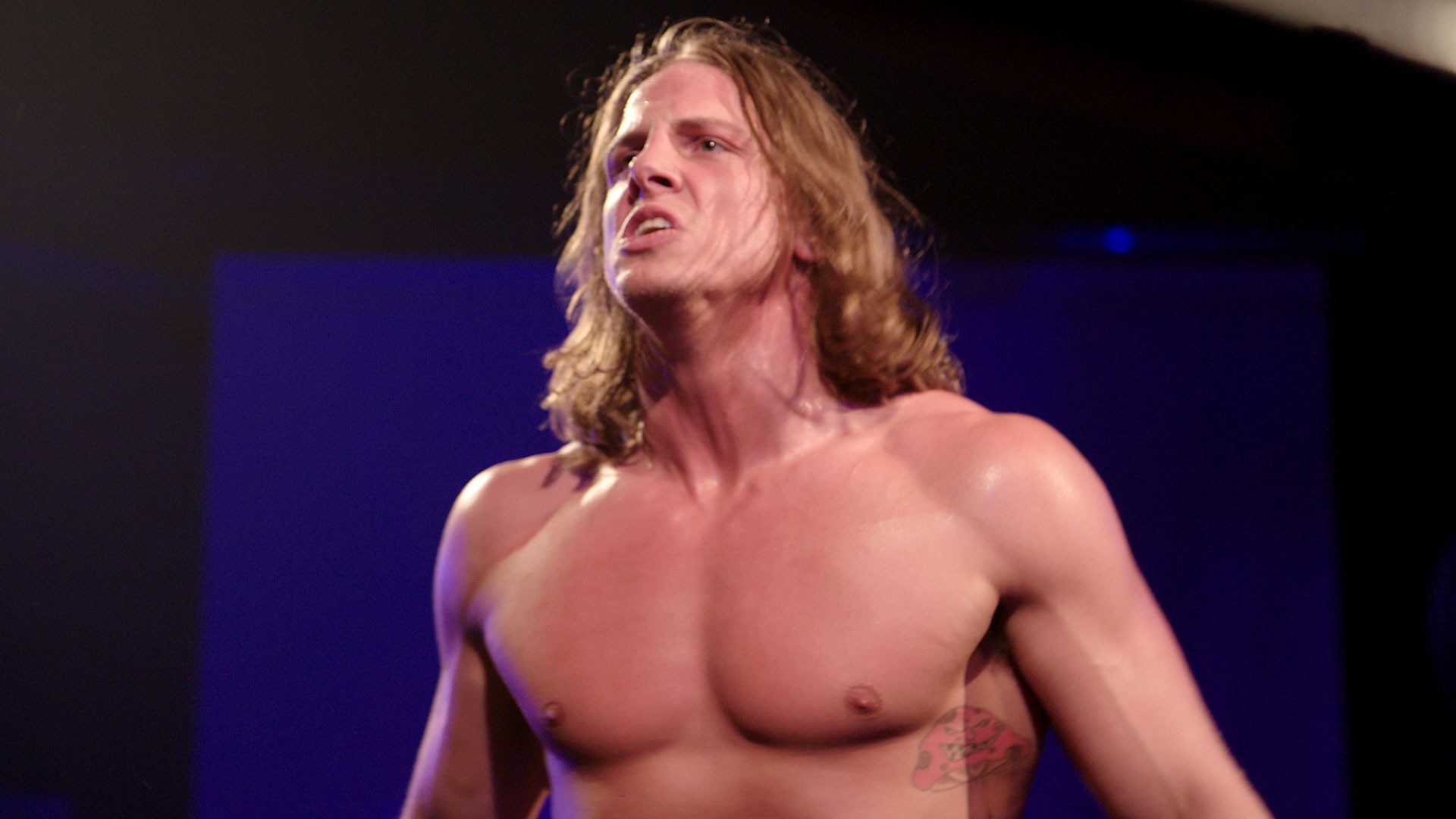 ---
This meant that of five title changes at Dominion, four (Omega, Jericho, the Young Bucks winning the Heavyweight Tag Team titles, Mike Elgin winning the NEVER Openweight Championship) were won by non-Japanese wrestlers. What's more, they're not products of NJPW's famous wrestling dojo.
All of this, but especially Jericho's high profile win of a title practically considered the co-equal of the Heavyweight Championship, looks an awful lot like NJPW unambiguously declaring themselves a global wrestling promotion. Which we all knew, but there's something about the night which feels declarative of that fact.
As we look forward to NJPW's show in California—which will see Omega rekindle his long-simmering feud with Cody, only this time for the top title—there's something tantalizing going on in the non-WWE spaces of pro wrestling. It's starting to feel like the Territories again, when pro wrestlers traveled and made big names in a variety of settings. Chris Jericho can be a household name from WWE while becoming a champion in New Japan, all with an eye toward his pro wrestling cruise stacked with names from all sorts of promotions. Don Callis, English commentator for New Japan, can work All In and be involved with Impact. Cody can be a latter-day traveling spectacle, working everywhere in the world, honing his craft.
It's difficult to say where this all goes. WWE has so much money and reach, but they seem increasingly disinterested in the pro wrestling part of what made the McMahons so rich. Which is not to say that WWE stinks (a necessary qualifier in pro wrestling discourse), but it is to say that it seems to be good despite Vince and family, who seem way more focused on politics, wholesome licensing deals, and Emmy consideration.
Certainly, it goes someplace different than where we were in the doldrum days of the early 2010s. And at the core of this different, thrilling world is New Japan, its seemingly can't mess up booking, and our new Flair and Steamboat.