Images courtesy of Loud Bicycle.
Any urban cyclist could tell you that bike lanes, despite their valiant intentions, are a mess. Cars consider them an extra lane, delivery trucks seem to actively seek them out to double park, and pedestrians treat them like sidewalk extensions. Oftentimes, you might as well be biking in the middle of a busy highway.
Enter the Loud Bicycle horn, the answer to every cyclist's muttered prayers as they almost get crushed between two buses—again. It sounds exactly like a car horn, and, as the name suggests, it doesn't skimp on the volume. Basically, it lets cyclists communicate with drivers in a way they will understand better than a well-deserved "Hey! Fuck you!"—cars' signature, deafening honk.
Countless reviews have already lauded the horn for its ability to "speak car" and save lives. One reviewer, Peter Callerfelt of Stockholm, Sweden, describes the horn's ability as "enough to wake the dead," and adds that "it makes [him] feel more level with the motorists instead of just ignored or ridiculed with [his] bike bell." Indeed, the company, originally a Kickstarter, seems to be fulfilling their mission for "a healthier community, a cleaner environment, and more livable cities" quite well. Now we just need to figure out how to deal with the added noise pollution.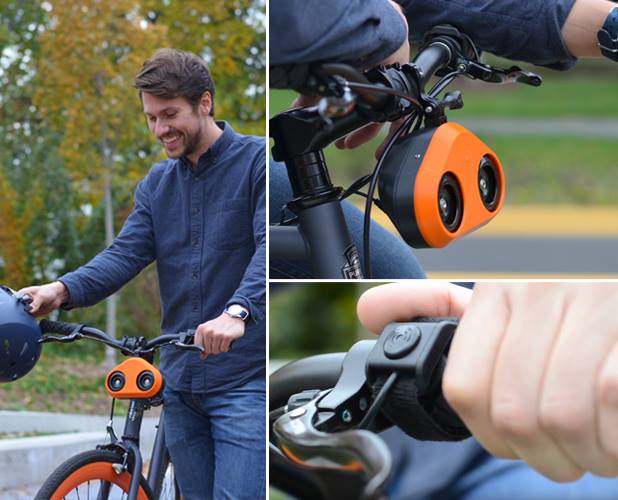 Up your biking game by checking out the site here.
Related:
For Cyclists, SmartHalo Is the Best Invention Since the Wheel
Survey the Swiss Landscape with This Breathtaking Aerial Bike Ride