Image via Apple Models Management.
On the corner of North 15th Street and Wythe Avenue in Brooklyn, New York there is a Kenneth Cole advertisement—a man and a woman stand together in a loving embrace, while wearing 'Tied With Pride' rainbow-striped sneakers. This isn't any normal fashion ad. The man is Shane Henise, a transgender model who appears in the ad with his girlfriend, Jess Liberatore. The image represents one of the first times that a prominent fashion designer cast a transgender man in an even more prominent advertising campaign.
"I am so happy and honored to be representing the community and bringing visibility where there hasn't been before." Henise told VICE Impact. "This is a major step towards normalization and acceptance of trans people and trans love."
Henise is represented by Trans Models New York, New York City's first transgender modeling agency. It's part of a growing movement of trans models and modeling agencies making their mark on the fashion industry. But it seeks to be more than just an agency, it's also an advocacy group and community for trans people in fashion.
"In the beginning, my friends suggested not to call my agency 'Trans Models' because of the negativity around the term," said Peche Di, a trans model from Thailand who founded Trans Models New York in 2015. "My intention was to change and add positivity to the word."
She founded the agency when she was having difficulty finding work. For one modeling job, Di didn't tell a client she was trans, and she was cut out of the campaign when the client found out. Di saw this kind of thing happening all the time outside of her own experience, which prompted the mission of the agency. She wanted to not only represent models for their personality and their looks, but also take a stand against ongoing prejudice in the fashion industry.
"Sexual harassment exists in every industry and that's scary," she said. "I sometimes hear stories of our models getting sexually harassed, and that's unacceptable. In film and television, actors are protected by guilds; it's time that we protect our models with union support."
Do now represents 19 models (10 men and nine women), including names like Laith Ashley, who has posed for Barney's, and Yasmine Petty, who has modeled for Louis Vuitton.
Another trans modeling agency on the rise is Slay Models, which is run by Cecilio Asuncion, a Los Angeles-based writer and filmmaker who directed a documentary on trans women in 2012 called What's the T.
---
Check out more videos from VICE: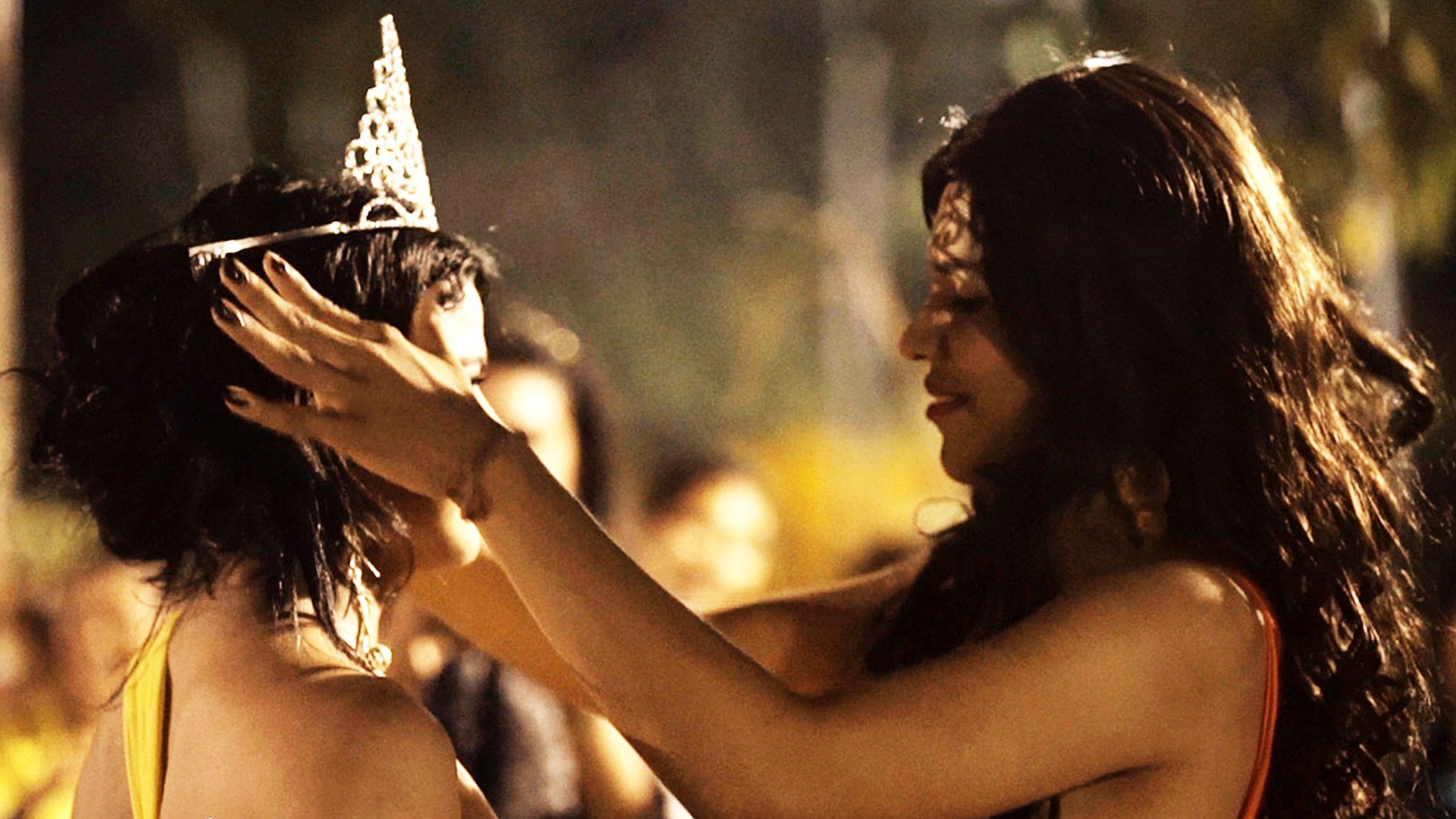 ---
When he started the agency in 2015, Asuncion didn't have any expectations: "I just put in the work and surrounded myself with the right people," he told VICE Impact. "It has grown tremendously, from our initial roster, having more fashion clients, expanding into commercial and even working on our reality series."
The agency has been the center of a Whoopi Goldberg-produced reality show on the Oxygen network called Strut, which follows the lives of Slay's roster of 17 models, who have appeared everywhere from VOGUE Germany to campaigns for Macy's and DIESEL.
Slay represents Daf Padilla, who has modeled for a campaign with AirBnB and Martina Robledo, who was the world's first trans model to present an award at the Grammys this February.
Despite the gradual success stories, Asuncion also recognizes the sexism still present in the fashion industry, especially for trans models.
"Trans models can and will fight discrimination in the industry by simply existing, no longer hiding their true selves," said Asuncion. "From the get-go, it was never about selling a 'trans thing.' It's about having an agency that has strong, employable models."
On the international stage, Apple Models is the world's first modeling agency with a trans division. Based in Bangkok, the agency's director of public relations, Siwaporn Hotarapawanond, said the division was created due to simple demand. They currently represent 30 models.
"We are fighting for our equal rights opportunities."
"Work has picked up tremendously for our transgender models," she said after explaining it was initially difficult to book specific jobs for trans models. "Most jobs, if any, were fashion shows, now they have been doing quite a bit TV commercials and magazine editorials."
This year, the agency's models have been booked by Nike, VOGUE Thailand and lingerie companies just to name a few.
They attribute this to Thailand having a more accepting LGBT community than most places—it is often dubbed the gay capital of Asia for its pink tourism—but Apple Models always informs their clients if the model is trans. "So clients know in advance and treat them with due respect," Hotarapawanond said.
But some trans models are still struggling to find their place in the industry. Take Pakistan's first trans model Kami Sid, who has been a victim of verbal and physical violence. Sid been widely covered by the mainstream media, but is still searching for an agency to represent her for paid modeling work. "Modeling is a duty and responsibility," said Sid. "It's very important to raise awareness about the transgender community." But it remains a struggle. "Currently," she said, "we are fighting for our equal rights opportunities."
Support trans rights and
find out more about how
you can get involved
from the National Center for Transgender Equality.