Next season of Last Chance High premieres Tuesday, August 8 on VICELAND. In 2014, viewers of VICE News' series Last Chance High were introduced to Derek Brown, a former member of Chicago's Vice Lord gang who now coaches and mentors at-risk youth. As the head of his North Lawndale boxing league, Boxing Out Negativity, Brown shows the kids in his neighborhood what he wasn't shown himself: that gang life isn't the only option.
VICE Impact recently caught up with Brown to talk about the changes he's been able to make in his community despite having virtually no resources and no money -- not even a gym -- and what he could do if he did. The next season of the show is set to premiere August 8 on VICELAND.
VICE Impact: What drove you to start the North Lawndale boxing league?
Derek Brown: I started this league in 2010. I was sitting down and watching a group of children throw rocks at cars and it was like me, like looking at myself in a mirror at the same age. I was doing the exact same thing. Only difference was when me and my friends did it, someone ended up getting killed. I felt I had to do something, not really realizing I was starting something.
[As kids] we did it not knowing any better. We thought it was a fun game to throw rocks at cars. A friend threw a rock and the back window shattered, boom, you could hear it. It was exciting. It was an adrenaline rush. We know what we were doing was wrong. Walter went back to see the damage he'd done and [the driver] ended up beating him like he was a grown man. We was around 10, 11. A guy on the street by the name of Willy Pete saw Walter and said 'shorty, what happened?' And Walter said he got jumped and Willy Pete sent [members of his gang] in to kill him … Willy Pete died later, too.
"The only resources that my community had to offer and the only activities my community had to offer was gang activity. The only employment I had was to sell drugs."
When I was eight years old, someone had trained me to box. And I never took it any further; he had ended up disappearing, so I learned how to box without the discipline. I was going back and forth to jail so I never made it. I was a product of my environment -- the only resources that my community had to offer and the only activities my community had to offer was gang activity. The only employment I had was to sell drugs.
I thought that was something I was supposed to do. The music played it all day, it was always at my door, all these advertisements, watching these movies, it all said this is the way I'm supposed to be living. It put it up in a praising perspective. So at the age of 13, I joined a gang. And I was in a penitentiary at age 17. I was jailed for gun recruiting intimidation, threatening someone in a courtroom unlawful firearms, manufacturing drugs, auto theft.
---
Watch some more video from VICE: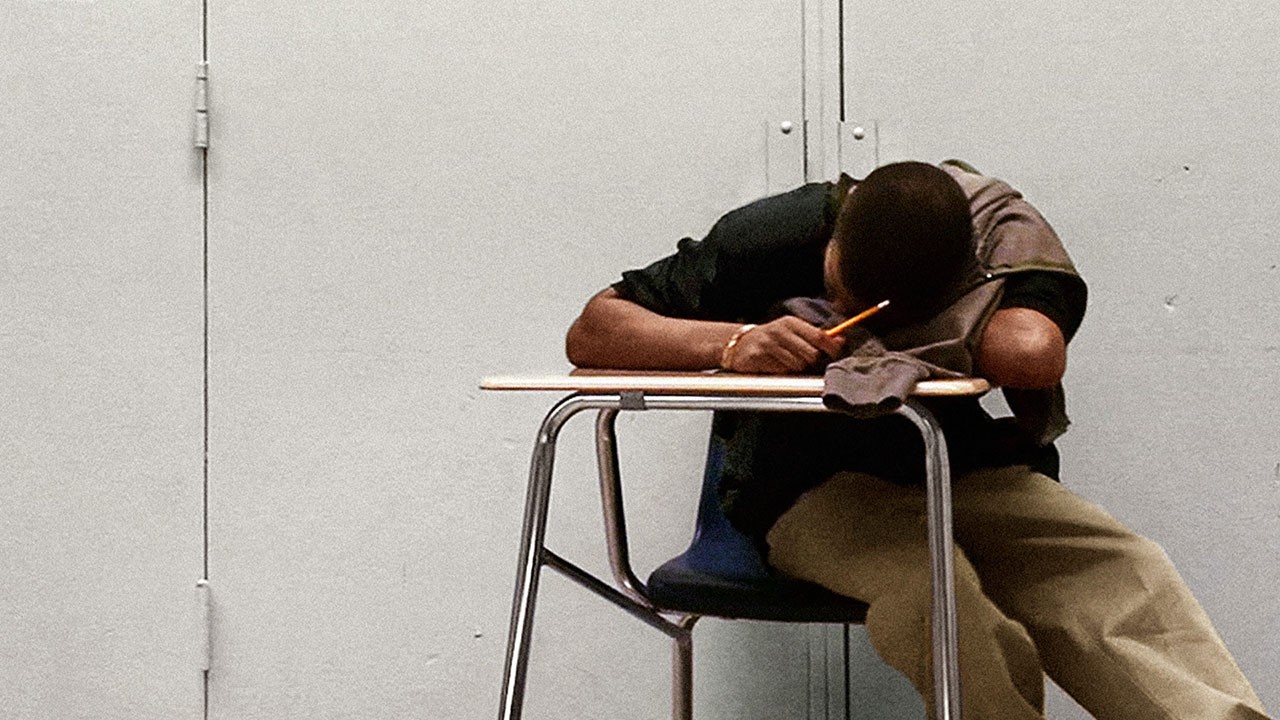 ---
How did you eventually get out of the life?
As a citizen, I tried to help the young folks. We mature, we get in positions where we want to stop. But again, there weren't no resources. Me not knowing nothing about a job, I'd never filled an application out. My friend getting killed was a reason, going back and forth to jail was a reason, getting tired of taking losses in the street was a reason. A whole lot of hell happening to me that made me want to turn my life around. Once I got to be a grown man, looking at young boys that was looking up to me and it was like, now I'm the figure that people want to be. Do you want to lead the people to the path of righteousness or the path of destruction? I wouldn't want a dog, my worst enemy, anybody to go through what I been through.
I was just making 21 when my best friend [Walter] ended up dying in the street. You know the term "in too deep?" I was in too deep. I didn't know what else to do, I thought it was all just part of the norm. It made me cautious, but there was still no way out. I was just tired, it was like I had to get up out of that and do something different.
Through prayer, was what really got me out. One day when I was out on bond, the police pulled me over and they pulled me out of my car and I had drugs [on me]. And I took off running, but I tripped. I threw the drugs in the sewer. They caught up to me and put me the back of the police car and I prayed to God, I said, 'if you get me out of this, I quit. I ain't never sell another drug in my life.'
I ended up beating the case but at the age of 27, I was homeless, girlfriend left me and I was broke with nothing. I struggled for a couple of years, looking back at my promise to God, sometimes still, you know, wishing I had that money. I still had the mentality of a mad man. But I knew I couldn't go back and sell drugs. Every application I filled out, 'denied, denied, denied,' I never had no work history, no experience.
When did you find a place to use the experience you did have?
Basically, when I hear something on the streets, they always talk when this group get into it with that group, I would go and literally tell them to stop, tell them to talk to each other. When I was a supervisor at CeaseFire [a conflict-mediating organization that's since shut down], that's what put me on the path. They lost their funding, but that's what was allowing me to volunteer my time with North Lawndale boxing.
It's a discipline. I normally get the worst of the worst. Most of the children I get, they join to be better individuals, they learn something. They get a discipline, they learn to respect themselves and then they learn to respect others: families [and] friends. They go from aggressive behavior to a calm behavior, more focused on their future .
What do you need right now to make Boxing Out Negativity thrive?
I need to make [the league] a way of life. I need -- I need -- a community center. I need a boxing gym. If I get a gym, I'll be able to have an after-school program, and I want it to be free. Or not 'free,' children have to pay and the way they pay is with their homework. I'd like to have funding to help with homework, for outreach, to make a safe passage to connect the community with the gym. I currently train about 43 kids. Boys and girls. The age limit is 8 to 17, but right now we kind of like 8 to 20. I'd like to have life coaches to sit down with these children, and coaches for the boxing, to teach them morals, values and understanding how life is really supposed to be. These thoughts are not implemented in the streets because there they focus all about winning and not about discipline.
"I could heal the world with a million dollars."
North Lawndale is still homeless. We practice at school, that's only during school hours and when school hours are up we have to go. We practice at my home, and my home is not big enough. We feed them. If I could, I'd have my whole block full of children. There's a waiting list because everyone wants to be involved. It's like building a mob, but it's a mob of great people -- a mob of people who think, a mob of people who want something out of life.
We're trying to get people to donate. Right now I have a 501c3 [application to be a tax-exempt non-profit] that's in progress. Hopefully, we'll be able to get between $50,000 and $500,000. The goal is to get into the millions. With a million dollars, I guarantee I could reduce the murder rate in North Lawndale down to almost nothing. I could heal the world with a million dollars.
You can donate to North Lawndale boxing league below .
This interview has been edited for brevity and clarity.