Mark Zuckerberg might've thought that the fallout from the New York Times investigation into Facebook's secretive and intrusive data sharing deals would be the last big headache of a bruising 2018 for the Silicon Valley giant.
But, as Zuckerberg has learned time and again this year, Facebook's next crisis is never too far away.
Just hours after the Times story broke Wednesday morning, Washington, D.C.'s attorney general Karl Racine filed a lawsuit against Facebook for allowing Cambridge Analytica to harvest the private data of tens of millions of users.
Racine's suit may be relatively small — it relates to 340,000 users in D.C. — but it's the latest sign that lawmakers and regulators in the U.S. have had enough of Facebook's mounting mea culpas. After months of showy congressional hearings and investigations, Washington appears poised to unleash a torrent of lawsuits and new regulation that could rein in Facebook's dominance. It could even eventually lead to the breakup of the company.
Lawmakers on Capitol Hill, as well as regulators at the FTC, could look to Europe for inspiration in holding Facebook accountable. The social network could be facing increased scrutiny on every decision it makes, huge fines that could total in the billions of dollars, and wide-ranging regulation that could undermine the very core of how it makes money.
The stock market seemed to register the implications of Wednesday's lawsuit: Facebook's stock price dropped 7 percent shortly after Racine made his announcement.
Racine said the object of filing the lawsuit was to get relief for consumers who were harmed, penalize Facebook and serve as a warning to other social media companies.
The lawsuit alleges Facebook knew that personal data on 70 million users was harvested by Global Science Research and sold to Cambridge Analytica but chose not to inform the public for another two and a half years.
READ: Congress is enraged at Facebook: "These guys are out of control"
"Facebook failed to protect the privacy of its users and deceived them about who had access to their data and how it was used," Racine said in a statement. "Facebook put users at risk of manipulation by allowing companies like Cambridge Analytica and other third-party applications to collect personal data without users' permission."
For Zuckerberg, surely the most worrying aspect of Racine's announcement was that he had been in touch with other state attorneys general and that they could file a multi-state lawsuit against the company.
"Facebook failed to protect the privacy of its users and deceived them about who had access to their data and how it was used."
In terms of the number of people impacted by the Cambridge Analytica scandal, the District of Columbia does not figure high up on the list with just 340,000 citizens impacted. States with larger affected user bases like California (7 million), Texas (6 million), and Florida (4 million) represent a far graver threat to Facebook.
And Racine is far from alone in targeting the company. Dozens of attorneys general have made clear they're investigating the Cambridge Analytica leak.
In a statement circulated to the media, Facebook's vice president of state and local public policy, Will Castleberry, said: "We're reviewing the complaint and look forward to continuing our discussions with attorneys general in D.C. and elsewhere."
Facebook has been facing a backlash in Europe for months in the wake of the Cambridge Analytica scandal, and the outrage shows no signs of disappearing anytime soon. On Thursday, in the wake of the Times report, British lawmakers called for an antitrust probe into Facebook, joining increasingly vocal opposition to Facebook's monopolistic status among EU politicians. In the U.S. however, there has been a reluctance to go after Silicon Valley, and Facebook in particular, including among officials at the Federal Trade Commission.
"The FTC has by far the biggest stick that could be swung at Facebook, it is just a question about political will," Jason Kint, CEO of Digital Content Next, a New York-based association of online publishers, told VICE News.
The FTC has confirmed it is investigating the Cambridge Analytica scandal, but there is no indication of the probe's progress or when it will conclude.
"There has been some tweaking of the privacy policies in the wake of GDPR, but fundamentally the business models are not changing."
But the FTC does have avenues it could pursue, including looking into the consent decree it signed with Facebook in 2011, barring the social network from sharing user data without explicit permission. If Facebook is found in breach of that decree, it faces a maximum $40,000 fine per incident per user, meaning any fine could potentially run into the trillions of dollars.
"It is highly unlikely they will receive a fine of that magnitude, but quite possibly it could be in the billions, and more importantly, the way that gets resolved is Facebook has to sit down with the FTC and negotiate," Kint said.
The FTC will also get a boost from Capitol Hill, where lawmakers have grown tired of Facebook's ceaseless crises.
Despite Zuckerberg's public apologies in front of lawmakers and television cameras, Facebook's done little to change its ways. A recent analysis of the company's privacy policy reveals that hardly anything has changed over the course of the last 18 months, despite Zuckerberg's promise to do more.
"There has been some tweaking of the privacy policies in the wake of GDPR, but fundamentally the business models are not changing," Emily Taylor, CEO of Oxford Information Labs, who conducted the analysis, told VICE News. "I wouldn't say that Facebook has come through 2018 unscathed, but I think they are still way ahead of the regulators."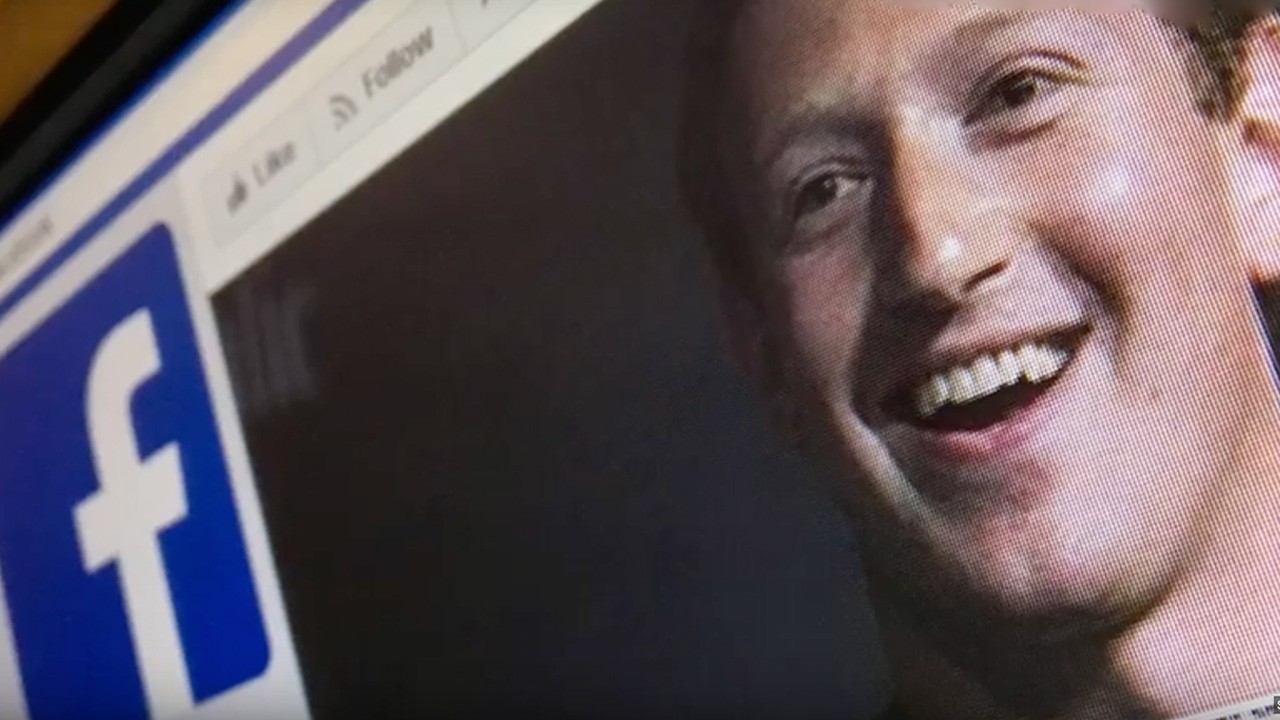 Cover Image: The Facebook logo. (Associated Press)