In 2012, the UN Refugee Agency (UNHCR) closed its offices in Gulu, Northern Uganda. Most of the two million Ugandans who had been internally displaced because of the civil conflict caused by the Lord's Resistance Army (LRA), had returned home. Notorious for killing and mutilating civilians and abducting children and women for use as fighters and sex slaves, the LRA -- led by the infamous Joseph Kony -- had in 2005 pushed 1.84 million Ugandans to flee across 251 camps.
According to a UN Development Programme report, the comprehensive 606 million USD peace and recovery plan launched by the Ugandan government in 2006 helped transform the devastated northern region.Today, however, it is, once to again, home to a staggering number of refugees.
This time, the refugees are not Ugandans but South Sudanese, fleeing the violence, looting, killings and famine ravaging the world's newest country. And although having stopped its operation in Uganda, small bands of the LRA still remain at large in South Sudan. Where Kony, once recruited hundreds of thousand of child soldiers, is now home to 955,263 (and counting) refugees fleeing South Sudan and the world's largest refugee camp, Bidi Bidi.
"We were so happy when the refugees arrived. It opened up the market, it's helping us economically."
Despite the economic, physical and psychological scars that remain as a consequence of the LRA's brutal campaign, Uganda is now routinely touted as one of the world's most progressive countries when it comes to hosting refugees.
Turning their backs to the forcibly displaced was simply not an option for some Ugandans, many of whom had just returned home themselves. But how can Uganda, hosting nearly one million refugees less than a decade after a civil war, boast about the world's most seamless refugee operation?
VICE Impact travelled to the South Sudan-Ugandan border to discover how it's not just the refugees benefiting from Uganda's open border policy, but the local host-community too.
---
Check out more videos from VICE: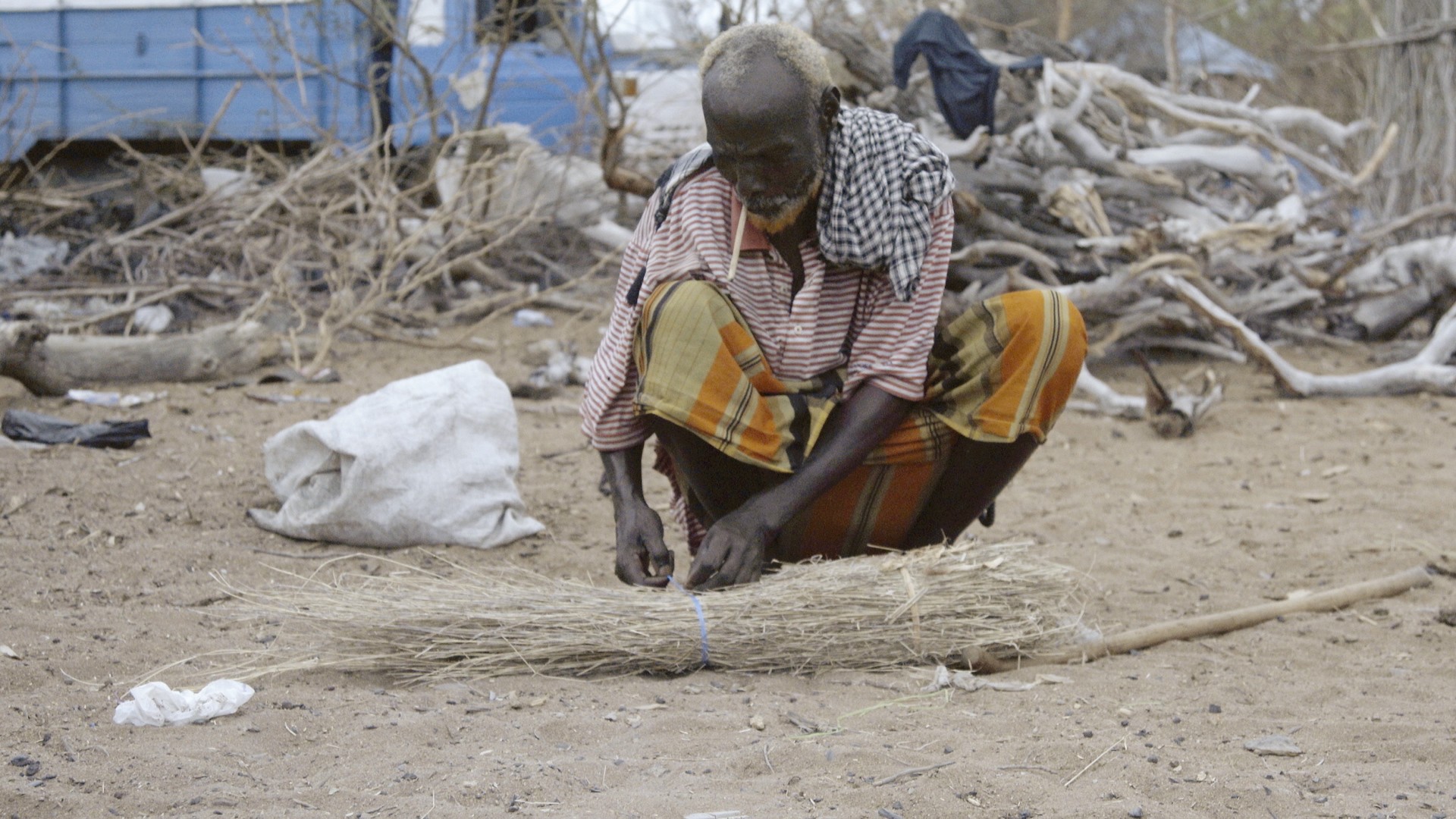 ---
"We were so happy when the refugees arrived. It opened up the market, it's helping us economically," a local named Richard tells VICE Impact inside his workshop in Lamwo district, kilometers away from Palabek refugee settlement. One of the newest refugee settlements, it opened in April and already hosts 30,000 South Sudanese refugees.
Two years ago, Richard, alongside 420 others in Lamwo district, began making clean and efficient artisanal cook stoves.
Like most in rural Uganda, Richard used to cook using a traditional cook stove heavily reliant on firewood. With the growing local population, and large influx of refugees, the impact of these stoves on Uganda's luscious forests (and people's health) was becoming non-negligible. Richard's cook stoves are are designed to be more efficient (generate more heat) while using less wood (50 percent less) than their traditional counterparts -- a blessing for Uganda's forests.
With other artisans in the district, the farmer turned eco-entrepreneur has sold 28,000 so far. They cost between 10,000 - 20,000 Ugandan Shillings (approximately three to six USD) and Richard has seen his monthly income double.
"Can you imagine how much wood has been saved thanks to the stoves?" Richard emphasized, raising his eyebrows, smiling as he proudly shows us how to make our own. "I use these two metallic molds. They've been designed so that the stoves, once finished, retain more heat than the traditional ones," Richard explained. "We then pour this clay into the mold, let it dry for three weeks. Then we add varnish and that's it!"
The region is, for the most part, not connected to the national electricity grid, and households have seen the benefit of solar lanterns.
"We've even partnered with solar companies to increase our sales," he continued. Today, every time a family buys one of his clean cook stoves, they also receive a 75 percent off voucher for a solar lantern.
"Solar companies were worried at first that this would distort and discourage the solar energy market, but in fact it's been quite the opposite," Henry, the energy officer at at LWF Act Alliance, a local NGO supporting the artisan explained. "It's like with phones. You get a small phone, but quickly you see the benefits of a bigger touchscreen one, so you look to upgrade.In exchange for the voucher, they get a small lantern and they see that it does work. But then they also see that solar companies are selling lanterns that can light up two rooms, so they save up to buy one."
The region is, for the most part, not connected to the national electricity grid, and households have seen the benefit of solar lanterns. Many have already ditched dangerous, polluting and inefficient kerosene lamps: a beneficial side effect of Richard's cook stoves.
READ MORE: Fighting Deforestation Is Giving Hope to Sudanese Refugees in Uganda
National solar companies, such as MCopper, Solar Now, Barefoot and MTN Solar, have flooded into the region. In Kitgum -- Lamwo's largest town -- the clean energy market is booming.
"However, despite all this, our market was limited. Households need one cook stove and that's it. We were starting to struggle financially," Raymond, a man who works with Richard, told VICE Impact. "But now that the refugees are here, our market has considerably expanded. Humanitarian organisations are buying the cook stoves from us to distribute to the refugees."LWF Act Alliance have, with the support of UNHCR, bought and distributed 2,700 stoves in Palabek refugee settlement.
A clean energy cookstove inside the refugee settlement. (Photo via Alice Rowsome)
"Energy poverty creates environmental damage," Owen Grafham, co-author of Chatham House's Moving Energy Initiative (MEI) report 'Heat, Light and Power for Refugees: Saving Lives, Reducing Costs,' told VICE Impact."An influx of more people can lead to significant resource pressures. This is particularly the case in areas where refugees predominantly consume firewood for fuel. As forests are cleared, people need to travel further to find fuel, increasing the risks for those involved in its collection, and the costs for those who have to purchase it."
Which is why, as Grafham emphasized, taking into account the way refugees access energy is important, even if often neglected.
"Replanting trees is important," explained Henry, "but lowering firewood consumption is, in the long run, critical."We are trying to promote eco-entrepreneurship," Henry explain. "We want people to get money from environmental conservation."
Here, in Lamwo district, locals are making money from conservation and from hosting refugees.Today, however, Richard and Raymond aren't making stoves. They are going into Palabek to train a dozen of refugees who are also hoping to become clean cook stove artisans. With nearly 1 million refugees, they don't mind sharing their knowledge -- the market is big enough.
Creating avenues in which refugees and host-communities can make money from conservation is a way to manage the environmental impact of today's refugee crises. Walking around the camp it is clear that it can be done with the support of humanitarian organizations. It is clear the benefits of eco-entrepreneurship in Lamwo, go far beyond conservation.
Help refugees by donating to the UNHCR or the International Rescue Committee right now.