Erika Lust on set. Photo courtesy Erika Lust
Pornography accounts for 10 to 30 percent of the internet, depending on who you ask, and with web access available to more children than ever, it's no wonder they're watching it. In a 2008 study, University of New Hampshire researchers found that 93 percent of boys and 62 percent of girls reported being exposed to porn by the age of 18. And 26.9 percent and 23 percent of them, respectively, had been exposed by age 13.
Research has shown that exposure to sexually aggressive porn may make it nearly six times more likely that young men will perpetuate the aggressive sexual behavior themselves. And in the UK and US, doctors have raised concerns over an increase in young girls seeking labiaplasty due to unrealistic expectations of what their vaginas should look like—potentially fueled by "exposure to idealized images of genital anatomy," the American College of Obstetricians and Gynecologists warned.
Independent porn filmmaker Erika Lust (link NSFW) doesn't think we're talking enough about the ways young people are shaped by porn. Lust began making adult films 13 years ago, after becoming frustrated with the tacky, chauvinistic content of mainstream porn. She entered the industry with the aim of making adult films that focus on story, characters, and the female gaze above all else. She has since made more than 100 titles. She also became a mother, which inspired her latest project, the Porn Conversation, launched in April in collaboration with her husband, Pablo Dobner.
The nonprofit site offers parents and educators resources to help them talk to children about porn, including age-specific guides, starting with one for kids under 11. The site includes tips on how to initiate conversations, the right tone to strike (no shaming or lecturing), and what content parents should cover, such as reminding children that porn is not real sex.
"Porn has grown enormously in the last ten years, because of the internet and the proliferation of porn tubes, which are the biggest part of pornography today," said Lust, referring to free, easily accessible porn sites like PornHub, which now attracts a reported 75 million users daily.
"The content available on these tubes is highly racist, misogynistic, and chauvinistic, and children are going to find it, and look at it, and it's going to influence their perceptions about sexuality and gender roles," she continued. "If parents talk to their children before or during this time of discovery, they can help them think more analytically and critically about the images they're seeing."
"Children should be taught that pornography is entertainment produced for adults," said adult performer Eve Laurence, a mother of two and 13-year veteran of the industry. "It's important that children know that porn is not real and does not depict actual sexual relationships. I frequently encounter individuals that do not know or understand that, especially on social media."
Lust isn't the only one, both within and outside the porn industry, concerned about how erotic content affects adolescents. AMAZE, a series of youth-oriented animated sex-education videos launched last year, includes a lesson on porn that points out how adult entertainment belies reality, like in the duration of the sex it often depicts. And this June, the ad agency Mistress launched Give the Talk, in which adult entertainer Monique Alexander urges parents to talk to their kids about sex "before the porn industry does."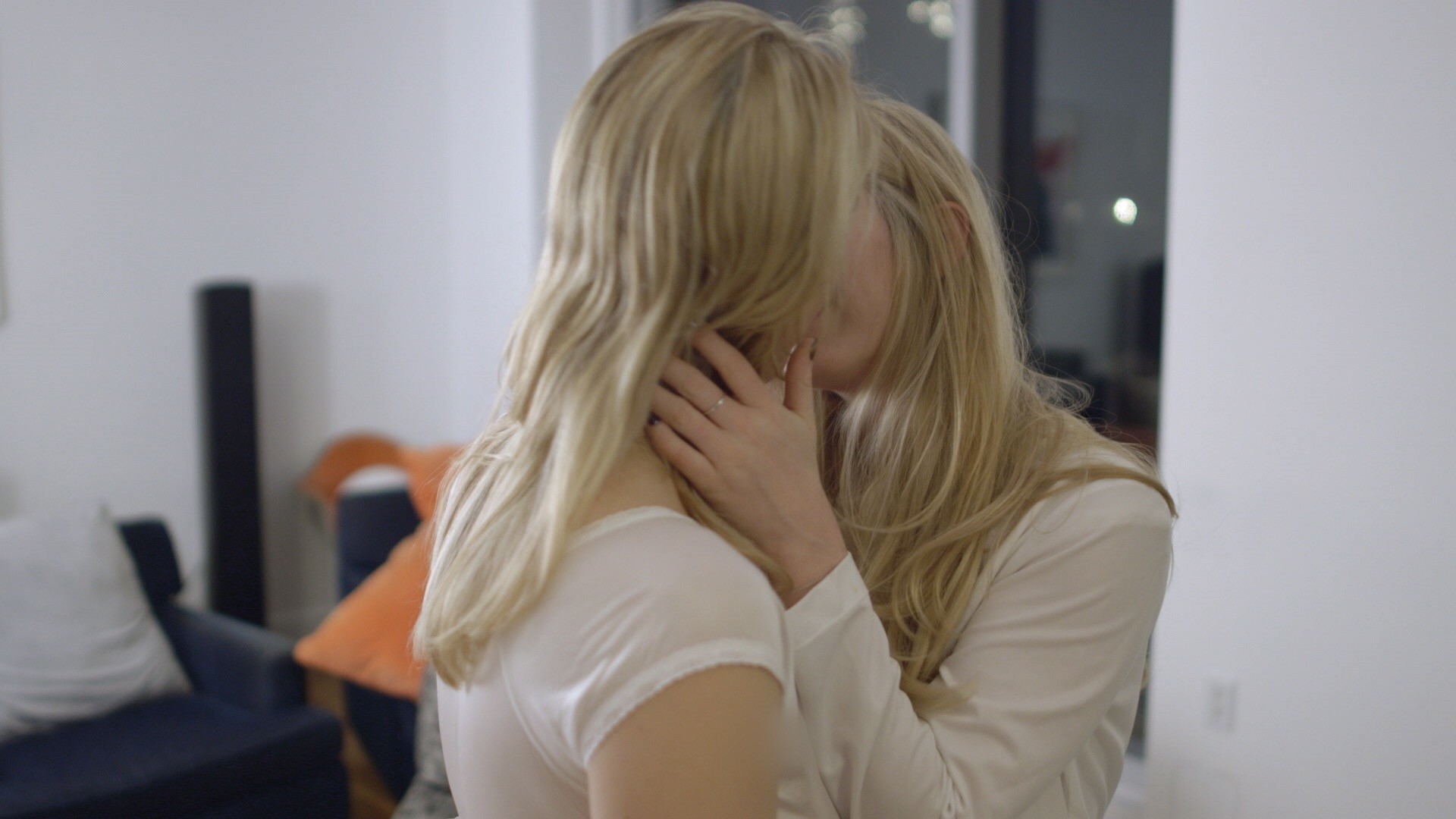 The power of parents to influence their children's perception of sex and sexuality is often underrated. According to the most recent survey by the National Campaign to Prevent Teen and Unplanned Pregnancy, 52 percent of 12- to 15-year-olds said their parents had the most influence in their lives when it came to sex. Parents surveyed, as it happens, thought that their children's friends would have more influence than they did.
"Parents and caregivers have an essential role to play in talking with their children about pornography as part of broader conversations about sex and sexuality," agreed Nicole Cushman, executive director of the sex education organization Answer. "Sites like the Porn Conversation and Give the Talk provide terrific resources to help parents initiate these important conversations." She added that the next step is to increase curriculum tackling pornography in public school sex education programs.
Lux Alptraum, a professional sex educator and consultant, went further: "In the US, we have completely garbage sex education for most people," she said. "It's not holistic. It's not integrating ideas about sex into every portion of our curriculum, and it's not treating sex as part of life. Erika Lust's tool is a partial solution, but the end goal should be a society where we have young people grow up with such a healthy attitude and understanding of sex, that if, or when, they see porn, they are already able to recognize it as a fantasy and not real life sex."
Not everybody is enthusiastic about Lust's site. Dr. Gail Dines, an anti-porn activist and president of Culture Reframed, which calls porn "the public health crisis of the digital age," called it a "PR ploy." Although Dines supports the idea of advising parents on how to teach their children to deal with porn culture, she questioned the comprehensiveness of Lust's site, saying that it did not address issues like porn addiction (the existence of which is hotly contested itself).
Her own dialogue with her two daughters, Lust said, has been positive. "Right now, they are very interested in feminism and are trying to figure out the difference between what is sexy and what is chauvinistic. It's difficult as a mother to try to tell them about sex positiveness and that being sexy and feeling sexy is okay, but that objectifying women is not okay," said Lust.
In other words, Lust is teaching her own children, aged seven and ten, to think critically, so that if and when they do come across porn, they will be intellectually prepared to judge the kind of images they find for themselves. But she acknowledges that not all parents are willing or able to discuss sex, let alone porn, to such an extent with their children, which is why schools have a responsibility to pick up the slack.
Alptraum, for her part, acknowledged the difficulty of such discussions while summing it up best: "For some people, it's an uncomfortable conversation, but I think the uncomfortable conversations are the most important ones to have."
Follow Madhvi Ramani on Twitter.