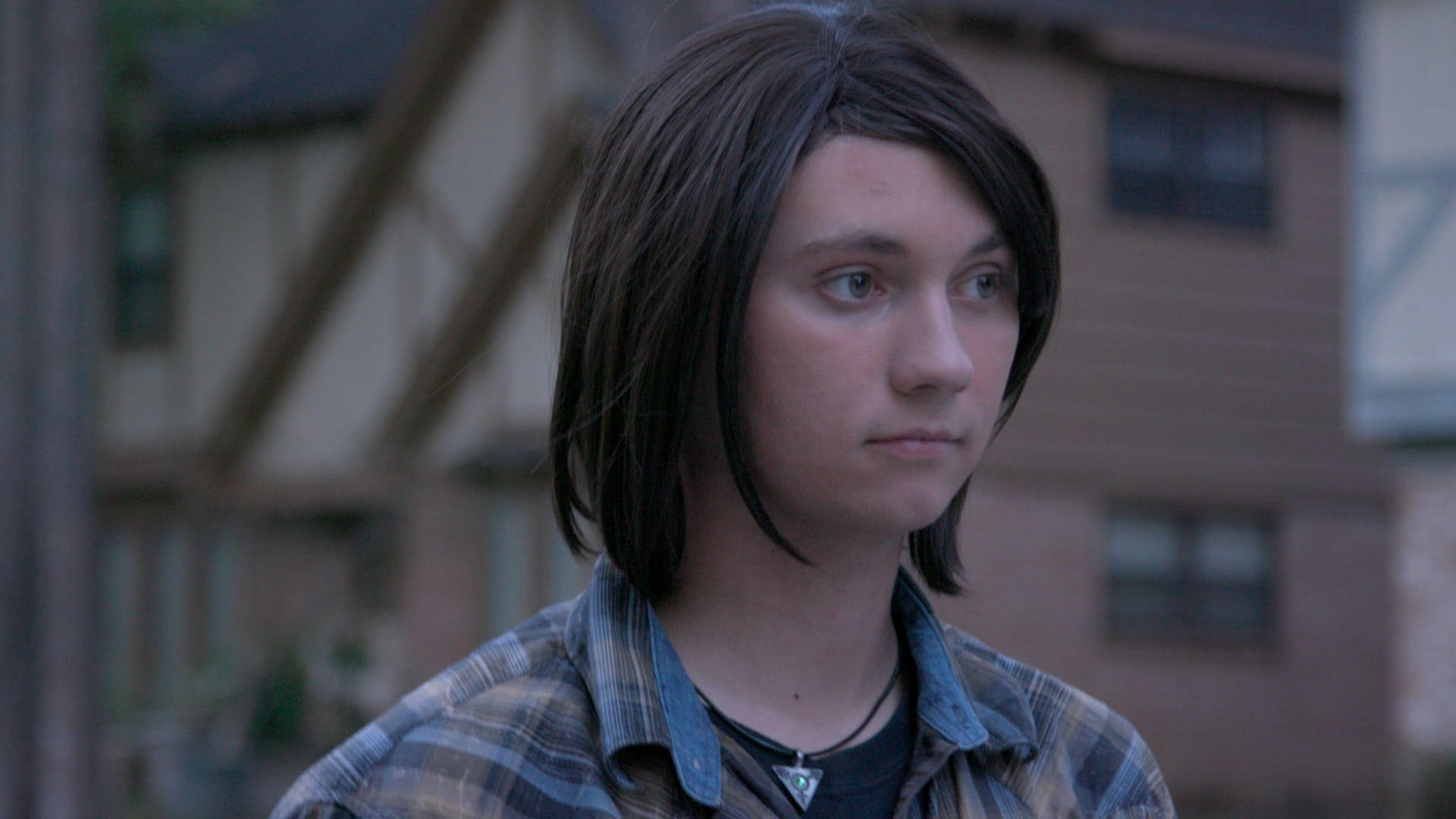 This week, Broadly was in Fort Hood, Texas to meet with a trans military member who had recently been discharged from the military. She and other transgender service members spoke to Broadly about their reaction to Trump's previous Twitter announcement that trans individuals would be banned from serving. Last week, Broadly received leaked guidance sent from the Military Medical Command to medical chiefs, stating that there was a hold on all transition-related surgical care for service members—and soldiers who were already scheduled to undergo surgery were forced to cancel their upcoming procedures.
At the time, a spokesperson for the Pentagon told Broadly in a statement that "there has been no change in policy related to necessary medical care for service members diagnosed with gender dysphoria." And that the email sent to medical chiefs reflected "internal deliberation and not a change in policy." However, while on site at Fort Hood this week, news broke that sent shockwaves throughout the wide network of active duty transgender military personnel.
Read more: 'I Served. Trump Never Did': Trans Veterans Respond to The President's Ban
On Wednesday evening, the Wall Street Journal reported that the White House had set President Donald Trump's plan to ban transgender Americans from military service into motion. On Friday, the ban came to fruition when Trump signed a directive to nullify the Obama-era policy change that allowed transgender service members to serve openly.
The directive directly targets the Obama administration's 2016 decision to allow transgender troops to serve openly in the military, stating: "His Administration dismantled the Departments' established framework by permitting transgender individuals to serve openly in the military, authorizing the use of the Departments' resources to fund sex-reassignment surgical procedures." The memo suggests that Obama's policy change could have caused a myriad of "negative effects" including the disruption of "unit cohesion."
The memo also gives wide discretion to Defense Secretary Mattis to determine criteria for discharging transgender service members, and gives him six months to develop a plan for implementation. Finally, it prohibits the Department of Defense from paying for transition-related treatment for current members of the military, unless the lack of funds threatens the health of an individual who has already begun a course of treatment.
Yet it remains unclear how the military would determine whether or not the lack of funds for medical care would threaten the health of a service member. Last week, a transgender service member who had their surgery canceled told Broadly that the news was "debilitating." Dr. Maddie Deutsch of the University of California, San Francisco says that the abrupt disruption of a transgender person's medical care could cause "a tragic emotional blow and can have lasting consequences. To do this to our transgender service members due to political machinations is nothing short of harmful and vindictive."
Current trans military members who spoke with Broadly shared their concerns over the consequences this ban could have on their livelihoods and their families. Tara Macaluso, who has served in the National Guard for over eight and a half years, previously explained to Broadly that since Trump announced that the ban, she has been worried about her job and her ability to provide for her family. "My spouse and I were immediately concerned that if I was removed from the military, we would not be able to provide health care for our children, including my daughter who has asthma issues and a son who at one point needed a gastrointestinal tube to eat, or that we would have to pay two or three times as much to do so," she said.