Axel Bueckert / Getty
Welcome to
Wellness Lies
, our list of the most pervasive misfires in the effort to feel and look better. We asked the experts and consulted the best science on all the questions you have about each of these wellness fads.
Read the whole list
and share with your most misinformed friends and family members.
For most of my life, I thought of probiotics as something I'd only drink if I lost a bet. Then stress-induced irritable bowel syndrome (IBS) turned my intestinal tract into a nonstop river of shit—we're talking weeks of everything I ate shooting straight out my butt in liquid form. The internet said probiotics were my best non-pharmaceutical bet to help my digestive system calm down, so I swallowed my pride (and my first kombucha ever) and kinda sorta saw the light. My IBS wasn't cured, but probiotics did help me spend less time on the toilet wide-eyed with terror, and more time doing what's really important in life—watching TV with my family.
While probiotics have been around as long as bacteria have, they were first officially identified for their health benefits in the early 20th century by Russian-born biologist Élie Metchnikoff. Metchnikoff believed that "good bacteria" like the microbes that produce lactic acid could prolong life and stave off senility, and actually recommended drinking sour milk daily for overall health. While Metchnikoff's theories were pooh-poohed by many of his contemporaries, the first commercial probiotic, Yakult, hit the market in 1935 and is still on the shelves today.
More than 80 years later, probiotics have become wildly popular and incredibly profitable. A 2012 survey by the National Institutes of Health showed that 3.9 million Americans stated they had used some form of probiotics or prebiotics (a type of dietary fiber thought to feed the friendly bacteria in your gut) in the last 30 days—3 million more people than in the previous study in 2007. Probiotics are now available for consumption in almost every imaginable form—pills, tablets, yogurts, juices, cereals, and energy bars. They have been touted as having benefits not only for digestive health, but also mood disorders, cancer, cold and flu prevention, and reproductive health issues.
When I polled friends and family about their personal experiences with probiotics, I got a real mixed bag of responses. Some called them a lifesaver and others felt no effects whatsoever. I put the anecdotes aside and talked to Ben Lebwohl, gastroenterologist and director of clinical research at Columbia University's Celiac Disease Center, to get the straight poop on whether probiotics are miracle or myth.
First and foremost, Lebwohl credits part of the recent probiotic hype to greater recognition that antibiotics are widely overused. "Antibiotic overuse has bad consequences," he says. "People are looking for treatments that might tip the balance in favor of health but that do not involve perturbing our microbiome the way antibiotics do."
"Microbiome" refers to the trillions of bacteria and microorganisms that live on and in our individual bodies. "There's increased recognition of the various ways that the microbiome affects our health," Lebwohl tells me. "And with that recognition comes the true observation that many bacteria are good for us. This goes against the old idea that bacteria equal germs, which equal harm. It turns out that many bacteria keep us healthy and probiotics could potentially support that notion."
Notions don't equal evidence though, and Lebwohl cautioned against thinking of probiotics as a cure-all, and examining the ways in which they've been proven to work as well as the ways in which they really haven't. So which medical conditions have probiotics actually shown promise in treating and which claims have the credibility of a used car salesman on acid?
Do Probiotics Help With Irritable Bowel Syndrome?
Yes, they may help. Lebwohl says there are reputable studies that show a link between the use of probiotics and the reduction in IBS symptoms, citing this meta-analysis. It's estimated that 11 percent of the world population complains of symptoms like abdominal cramps, diarrhea, constipation, excessive gas and/or mucus in their stools. While for some the condition can be attributed to certain dietary triggers, others appear to be stress-related, which brings us to the heart of where many claims about the effectiveness of probiotics lie—in the gut-brain axis.
Lebwohl says IBS isn't just about intestinal distress. For many IBS sufferers, it's about the way our brain receives messages about pain. He describes the human colon as "almost reptilian" in the way that it contracts and relaxes throughout the day, but says these contractions are usually happening way below our threshold of consciousness, so we don't even notice. In people with IBS, the neurotransmitters in our gut (yes, we have them in there too) may be sending severe distress signals to the brain about benign contractions happening in digestive tract.
In these cases, IBS is essentially just TMI. "For the colon to be functioning properly, it needs to be contracting and relaxing in a way that is conducive to regular bowel movements that occur at predictable times and don't occur too frequently or too rarely," Lebwohl says. "And the bowel needs to be giving infrequent feedback to the brain. People should not be getting updates from their bowel in terms of cramps or the feeling of having to have a bowel movement too often. Yet, people with IBS get very frequent unsolicited 'progress reports' from the bowel."
---
More from Tonic: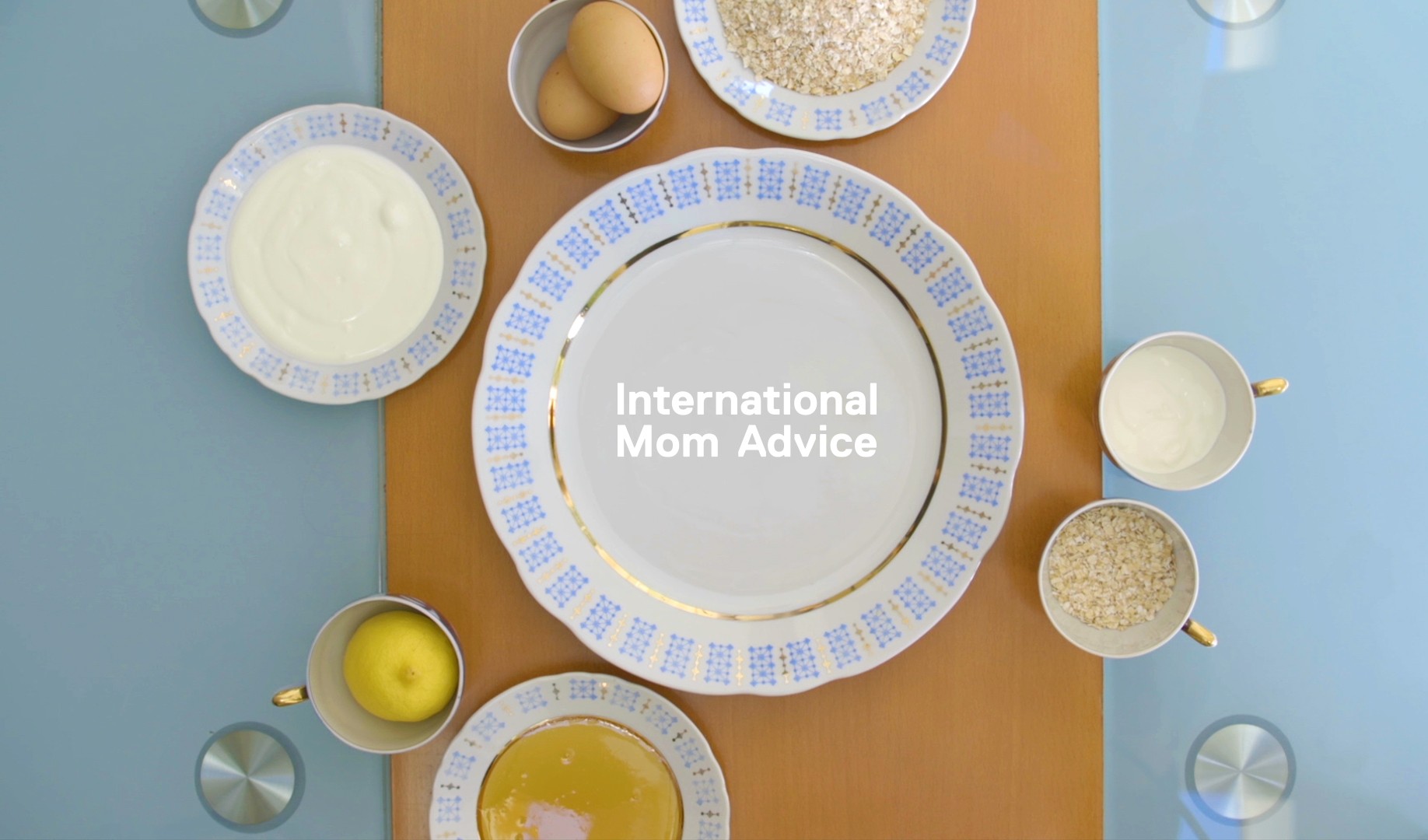 ---
Why probiotics are able to stem the flood of these "progress reports" still isn't entirely understood, but Lebwohl says that it's about looking at the trillions of bacteria in the microbiome and "changing the community" by adding probiotics to the mix has been shown to slow the gut's tendency to overshare in some cases.
While Lebwohl isn't comfortable endorsing a specific brand publicly, he did say "a widely used brand in which the compound is bifidobacteria or lactobaccilus seems like a reasonable way to go in a patient who is eager to give this a try, but would be best done under the supervision of a healthcare professional." He does advise looking for a supplement with between 1 billion and 10 billion colony-forming units, or CFUs.
So then they probably are also good for antibiotic-related diarrhea right?
They probably are. Lebwohl says probiotics may decrease the risk of getting diarrhea during the course of taking antibiotics, and may also play a role in specifically preventing the development of the dreaded antibiotic-related super diarrhea called C. difficile or C. diff. Antibiotics can wipe out the good bacteria that keep you from getting sick if you're exposed to C. diff, or if you already have it in your system. C. diff symptoms can range from a moderate watery diarrhea several times a day to severe infections, which can be accompanied by fever, bloody stools, rapid heart rate, and can even lead to kidney failure. 500,000 Americans were infected with C. diff in 2015 and 15,000 died from it.
For Irritable Bowel Syndrome, patients who respond to a probiotic might take that in the long term, Lebwohl says, so as to maintain symptom control. With something like antibiotic-related diarrhea, you'd take it for a defined period of time until symptoms are gone. "This has been studied in children and adults and while study results have varied, meta-analyses suggest that probiotics can be protective in this context," he adds.
So what about mood? Can I really just take some lactobacillus or whatever and feel less anxious?
Uh, no. "There have been studies that suggest a theoretical link between the microbiome and even changing the microbiome, and changes in the brain," Lebwohl tells me. He specifically points to this study, in which healthy women with no gastrointestinal issues had their brains imaged before and after a month of consuming yogurt products containing probiotics twice daily.
There have been multiple additional studies which link stress to changes in gut bacteria, so there does appear to be some sort of link. But Lebwohl says it's not enough to recommend widespread use in clinical practice. He referred to these as "hypothesis-generating studies," which should lead to concrete clinical trials in which the probiotics are tested against a placebo. "These are important studies," he says. "But it's premature to call them practice-changing studies."
Okay fine, but I was excited about using them for yeast infections. Should I keep doing that?
Sure, why the hell not? Lebwohl says: "Essentially a yeast infection is an overgrowth of a kind of fungus. In theory, a probiotic could potentially have an effect of the microbiome of the vagina, though proof of its effectiveness hasn't really been established." No harm in giving it a try as long as you don't succumb to the temptation to put yogurt in your vagina.
I'm guessing at this point that you're going to say they're not going to help with my mom's cancer.
You'd be right. Lebwohl said there are no current studies supporting probiotics for cancer, and further, that he'd be concerned about anyone with a compromised immune system using probiotics. "It has not been adequately studied for cancer and I would be concerned about widespread probiotic use in someone who might have a suppressed immune system due to cancer, because of the rare but documented instances of actual infections arising from probiotic use."
A 2017 survey of cancer patients showed that more than 80 percent were taking some sort of dietary supplement, vitamin, mineral, or herb to treat digestive issues they were experiencing due to chemotherapy. Researchers noted that while supplements can be beneficial in some cases, they can also change the metabolism of anti-cancer drugs, or lead to life-threatening conditions like sepsis because of the patient's compromised immune system.
The Memorial Sloan Kettering Cancer Center page on probiotics states that more clinical trials are needed to confirm the effectiveness of probiotics, and also provided a terrifying list of cases in which patients developed sepsis or other bacterial infections from taking probiotics during cancer treatment.
Fine, but I should take them to bolster my immunity, right? Fight off an oncoming cold? Jamie Lee Curtis told me I should.
She totally did, but you may have noticed that you don't see those yogurt commercials anymore. That's because in 2010, the Federal Trade Commission in conjunction with 39 states' attorney generals banned those ads, finding that the Dannon Company had no scientific evidence to back up their claims,. Dannon had to pay $21 million to resolve the associated investigations.
While one 2009 study did show some evidence for reducing cold and flu symptoms in children ages three to five and a 2015 analysis showed probiotics to be better than placebo in preventing acute upper respiratory infections, neither were enough to convince the National Institutes of Health of the efficacy of probiotics for colds and flu. The NIH confirms, "the evidence is weak and the results have limitations."
Sooooo for, like, overall wellness they're not really that useful?
Right. "There's no evidence that taking a probiotic intrinsically promotes wellness," Lebwohl says. "And someone who feels healthy does not have a reason to take a probiotic." Harvard School of Health agrees, giving this tepid non-endorsement of probiotics: "The best we can say is, they won't hurt and they might help."
There's hard science saying probiotics can help with certain kinds of diarrhea, but for other conditions, it's a bit of a crapshoot (har har). Lebwohl says that one of the first things that needs to change for probiotics to go widespread legit in the medical community is their regulation. Since they're currently marketed as dietary supplements, they're not subjected to the same FDA standards that medications are. That means that not only have they not been proven to work, it also means there's also no assurance that what's on the labels of these products actually matches what's inside the bottle.
Correction 4/30/18: This story has been amended to correctly reflect Lebwohl's advice about probiotics and yeast infections.
Sign up for our newsletter to get the best of Tonic delivered to your inbox weekly.