ADEN, Yemen — Ambulances rushed to retrieve bodies and firemen extinguished clouds of black smoke that emerged from the obliterated buildings around us. Twenty minutes earlier, a car bomb had ripped through a coalition-backed military kitchen, leaving a large crater in the road. Packets of triangle-shaped cheese, marinated raw chicken and bits of human flesh were strewn across the ground.
The mother of one of the chefs rushed to a nearby hospital, desperately searching for her son. In the Intensive Care Unit she stood by his bed, shaking uncontrollably as she watched his heart rate slow to 12, then 11 beats per minute. The shards of shrapnel wedged in his head caused him to bleed out that evening.
The explosion that day — March 13 — was the second attack on the city in three weeks for which the Islamic State group has since claimed responsibility. With the internationally backed Hadi government in exile and various global and domestic players battling for influence, chaos reigns, creating a power vacuum in which terrorist groups like ISIS and al Qaeda in the Arabian Peninsula (AQAP) flourish.
These added security threats are materializing just as Yemen embarks on its fourth year of bloody civil war. Over 10,000 people have been killed in the conflict and those who survive are now facing what has rapidly descended into the worst humanitarian crisis in the world. According to the United Nations, 22 million Yemenis are now in need of humanitarian assistance.
Yet Yemen remains the "forgotten war." The brutal realities from the ground often fail to make headlines, as the country is relegated to the shadows of more prominent Middle Eastern conflicts unfolding in Syria and Iraq. A lot of this has to do with access, or lack thereof.
Read: An 8-year-old girl, a Saudi airstrike, and an American-made bomb
The two main warring parties — the Saudi-led coalition and the Houthi rebels — have largely barricaded the country from the outside world, making it nearly impossible for humanitarian organizations and media outlets to get current and accurate information about the war and its impact on Yemen's civilian population. A series of crippling Saudi-led blockades and active warfronts have also exacerbated the humanitarian crisis, with aid workers regularly struggling to reach some of the country's most afflicted civilian populations.
On Monday, UNICEF warned that Yemen would suffer another deadly cholera outbreak within months, and pointed to both sides' utter neglect for civilians and children as a driving cause.
"None of the parties in this war have shown for a single second any respect to the sacred principle of the protection of children," said Geert Cappelaere, UNICEF regional director for the Middle East and North Africa.
We experienced this firsthand. After months of lobbying the Saudi-led coalition as well as various security officials, we were finally granted permission to enter the country, but as it turned out, getting there was the easy part.
Read: Congress opts to keep supporting brutal war in Yemen, but activists say "tide is turning"
Yemen more often than not feels totally cut off from the outside world. Public services are almost nonexistent; roads are in disrepair and phones often have no signal. Salaries haven't been paid for months and those in positions of power are nowhere to be found. And with the total breakdown of the judicial system and thousands of forced abductions on both sides of the conflict, many of the people we met with in private were too afraid to go on the record.
We were there to cover a range of stories, from the rise of terror to the breakdown of women's rights. But after only two weeks on the ground, we were forced to evacuate unexpectedly. An elevated security threat restricted our movements, making it impossible to complete our work.
Our experience is hardly unique; the risks of reporting from Yemen are high and the rewards can often feel minimal. The international community has the power to stop this war but has thus far kept to the sidelines. Just last week, U.S. senators voted down a resolution to halt American support for the Saudi-led bombing campaign. And earlier in March, Britain, despite growing protests, approved the sale of 48 highly advanced fighter jets to Saudi Arabia to be used in the war effort. Houthi rebels, meanwhile, continue to fire ballistic missiles toward Riyadh, fueling the deadly cycle of war.
The humanitarian crisis is expected to worsen as fighting rages on across the country. And without a robust international presence able or willing to cover it, this deadly conflict risks trundling on under a blanket of darkness, with the suffering of millions barely even registering.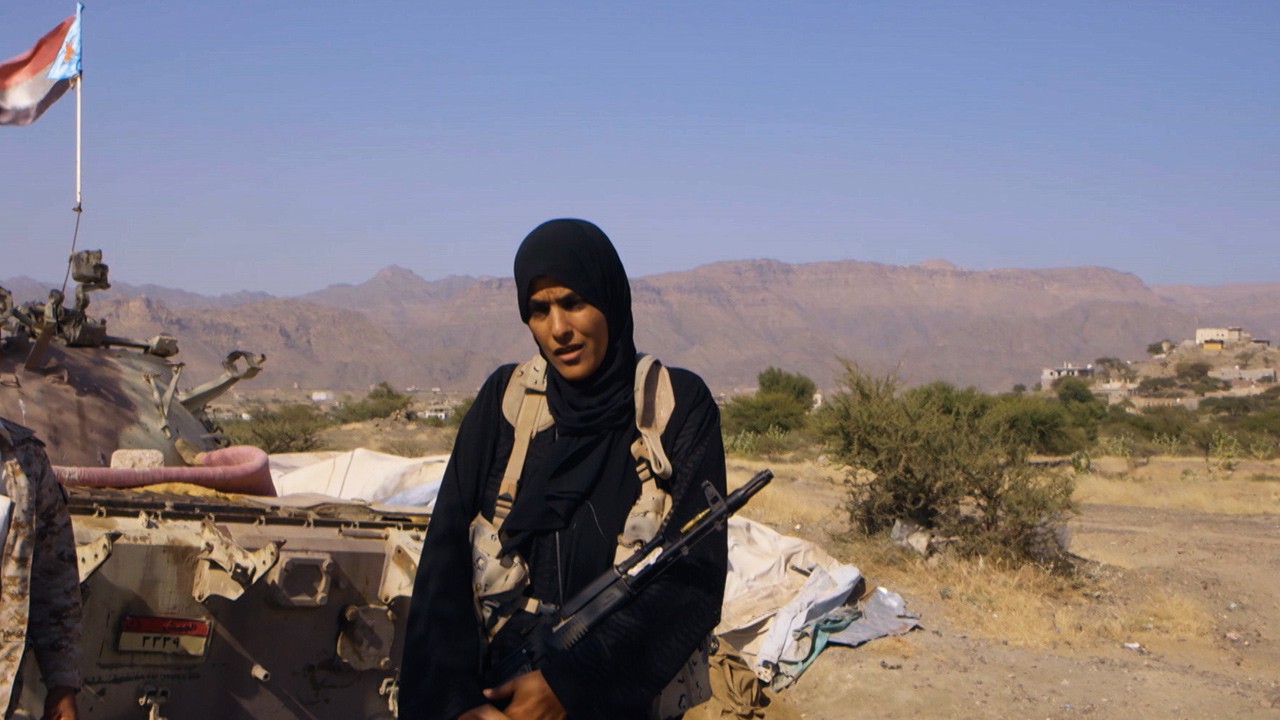 Cover image: People inspect the damages after a car bomb ripped through a military kitchen in Aden, Yemen March 13, 2018. REUTERS/Fawaz Salman