With his unerring eye for approaches that are not only cruel but also offensive and tasteless, President Trump has announced that the White House will host a temporary memorial to people who've died from prescription opioid overdoses that consists of a wall depicting 22,000 faces engraved on pills. The exhibit, which will sit in the Ellipse in President's Park from April 12th through the 18th, is titled Prescribed to Death.
Why 22,000 and why depict these people as the agents of their own death? The concept originated in an apparently well-intentioned campaign by the National Safety Council (NSC), aimed at highlighting the dangers associated with prescription opioids. But it unwittingly depicts a huge problem with America's response to the overdose crisis—and has offended many people who have lost loved ones.
"Dehumanizing the victims of overdose by reducing them to faces on a pill is absurd," says Carol Katz Beyer, co-founder of Families for Sensible Drug Policy. Her family has lost loved ones to overdose. "Our children are first and foremost family members who are human beings that reflect many interests and a diverse range of talents. We would never shun or dishonor the death of anyone with another health condition by placing that singularly stigma-ridden attachment to their face."
Over half a million people have died of overdose since 2000 in the most deadly drug-related crisis in American history. While the problem has its roots in the expansion of opioid prescribing that began with the introduction of Oxycontin in 1996, these days, most people die from overdose that includes heroin and or street fentanyls, a class of drugs that are dozens to thousands of times more powerful than morphine. In 2016, there were more than 42,000 opioid-related overdose deaths. The NSC acknowledged in response to a question on Twitter that 14,000 of those deaths were related to heroin.
Although some people did become addicted during pain treatment, the vast majority who have misused or are misusing painkillers are taking medications that were not prescribed to them. Since 2010, opioid prescribing has fallen by nearly 20 percent and the most risky high-dose prescribing has been cut almost in half.
Nonetheless, during the same period, overdose death rates rose by 32 percent—basically, because simply cutting prescribing does not cure either addiction or pain. Switching from misusing prescription drugs, of known dose and purity, to street drugs contaminated with drugs of extremely high potency, increases death risk. To further complicate matters, throughout the crisis, a majority of overdose deaths are not just down to opioids—they involve mixtures of opioids, alcohol, and/or other drugs.
---
Watch More From Tonic: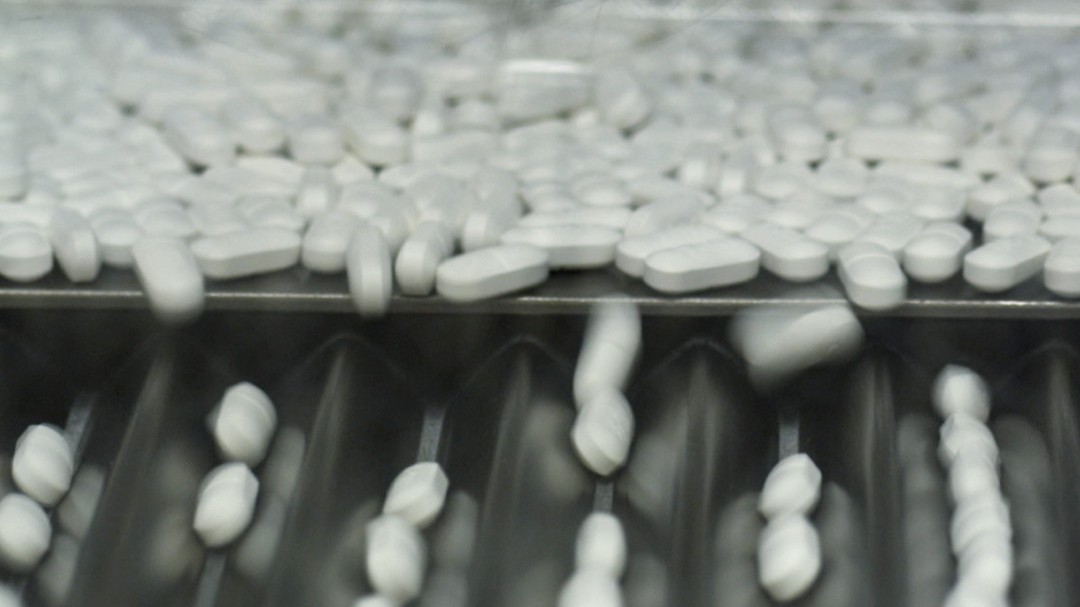 ---
This exhibit does not seem to embrace that complexity, while also apparently singling out some people as more deserving of remembrance than others. "My kid is the less 'innocent' if you believe in these stories," says Denise Cullen, executive director of Broken No More/GRASP. Her son, Jeff, began misusing non-prescribed drugs at 14, including methamphetamine and heroin. The overdose that killed him at age 27 contained the prescription medications morphine and Xanax.
Cullen says she finds the memorial offensive because of the way it seems to suggest that people who take street drugs are less worthy than those who take prescription medication. She also doesn't like how it defines people by their manner of death. "That's not who my son was and what defined his life," she says. The pills, as another bereaved mom noted to me online, are all white, as if to signify that the only innocent victims are white.
Bill Williams, a director and acting coach, lost his son William at age 24 to an overdose. "Those 'pills' look like tiny death masks to me," he says. "To me the issue is Trump co-opting this wall. He's had nothing to do with it. It's cynical on his part to do anything more than to suggest it is worth a visit. It's Trump using every death in West Virginia, Kentucky, Ohio, and Pennsylvania to campaign with."
When reached for comment over email, Kelly Nantel, vice president of communications and advocacy at the National Safety Council, said, "Our hearts break for everyone impacted by opioid misuse—prescribed or otherwise. The National Safety Council understands that the memorial is provocative and stirs many different emotions in people."
She adds, "Our work has focused on prescription opioids because that is where most opioid misuse, including heroin and fentanyl, starts," but emphasizes, "The Council very firmly believes every life lost to overdose—regardless of the drug—is too many." And yet they're choosing only to memorialize the people who died from prescription drug overdoses.
Louise Vincent, director of the Urban Survivors Union, which advocates for people who take drugs, sees the memorial as symbolic of the depth of stigma associated with addiction. Vincent has herself experienced addiction and she lost her daughter, Selena, to it at 19.
"All we are is melted down into a pill," she says, "They would never take cancer or some other illness and [depict the victims] as a wall of pills…only with 'drug addicts' could we do this."
She adds, "What a powerful image: your mother, your sister, your daughter: all they turned into was a pill. That's the dominant narrative—you become that…that's all you care about."
Considering her own experience and that of her daughter, Vincent says, "I think that the internalized shame and stigma are so great that sometimes we don't even notice how ridiculous stuff like this is." Just imagine if a memorial to the students lost at Parkland or Sandy Hook involved printing children's faces on guns.
Sign up for our newsletter to get the best of Tonic delivered to your inbox weekly.