Images via shutterstock
We generally think of doctors as being refined, professional, and maybe a tad stiff, but some of them got pretty heated at a conference about cannabis in Toronto this week.
The Canadian Consortium for the Investigation of Cannabinoids, a non-profit group, is currently hosting its annual conference to discuss medical weed. But Jeff Blackmer, vice-president of the Canadian Medical Association, tweeted Thursday afternoon that he left the event after being subject to "personal attacks," including someone making a "rude face" at him while he spoke in favour moving the medical weed system into the new recreational regime.
"Once the name calling, personal attacks, jeering and booing started at #CCIC2018 I decided it was time to leave. And all this from fellow physicians and [health care practitioners] because they disagree with a policy position of @CMA_Docs. I'm embarrassed and ashamed for them. #professionalism," he tweeted.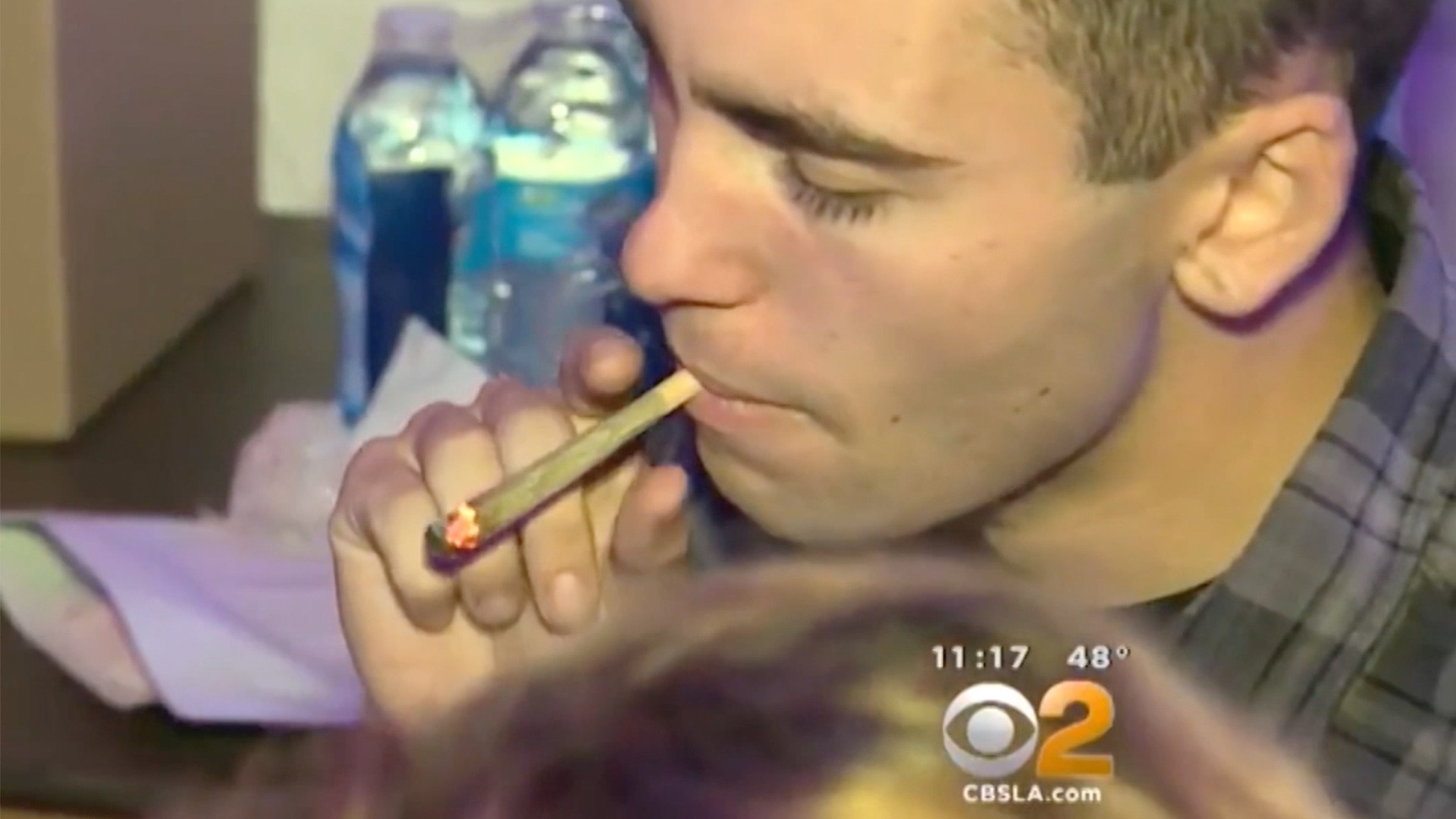 Blackmer, who declined an interview with VICE, had been speaking about how the Canadian Medical Association believes Canada's medical cannabis system won't be necessary once legalization takes place. The CMA, which represents Canadian physicians, believes "there is insufficient evidence on risks and benefits, the proper dosage and potential interactions with other medications," according to its website.
It's a position many in the medical cannabis community, including doctors who are also a part of the CMA, disagree with because using cannabis to treat illness is not the same as using it just to get high (obviously). There are very different issues surrounding cost, access, necessary medical advice, forms of cannabis, and rules around consumption and growing when it comes to the medical community; the government's plan to tax medical cannabis, for example, has sparked outrage amongst patient advocates.
"A single stream is likely to 1) further promote stigmatization 2) reduce funding 4 medical research 3) limit knowledge transformation of harms/benefits of cannabis & 4) keep cannabis users away from doctors. Respectfully, as highly educated practitioners doctors should lead!" Michael Verbora, a doctor with Aleafia Total Health Network, a medical cannabis-related business, tweeted in response to Blackmer. Blackmer, who, again, is vice president of the Canadian Medical Association, later blocked Verbora, even though Verbora thanked him for his presentation and said he was in favour respectful dialogue on the topic.
"In spite of the invective and jeering, I still have not heard a single coherent argument as to why we need two systems. Even all the examples given today would be served by one system. I suspect the undeclared financial conflicts play a big role," Blackmer tweeted. He didn't elaborate on what "financial conflicts" he's referring to, but licensed producers will supply both recreational and medical systems anyway—so it's not clear why he's implying LPs benefit more financially from two systems.
Blackmer was also upset because someone made a "rude face" at him while he was speaking and reportedly responded by telling the face-maker, "I don't know why you're looking at me like that."
"I have to say, I've answered thousands of questions on hundreds of topics at meetings and I've never had anyone make rude faces at me while I was trying in good faith to answer. It was very unprofessional and I called him out," he tweeted.
Mark Ware, executive director of the Canadian Consortium for the Investigation of Cannabinoids apologized to Blackmer via Twitter. When asked for comment, Ware told VICE, "media were not permitted in the CCIC event." (It was tweeted and recorded but not live streamed.)
The Canadian Medical Association itself also appeared to jump into the fray with this subtweet seemingly directed at the doctors who booed Blackmer.
"Respect. Integrity. Reciprocity. Civility. These are the commitments that we as physicians should make to one another and to the profession," reads part of the tweet, followed by a link to a "charter of shared values."
Blackmer retweeted the statement, adding, "Perhaps my colleagues at #CCIC2018 can have a look. It seems especially relevant after what I experienced first hand earlier today."
If all this wasn't enough, apparently pharmacists are also pissed about weed dispensaries "appropriating" the word "dispensary," which they view as a strictly pharmaceutical term.
Guess I've been attending the wrong conferences.
Follow Manisha Krishan on Twitter.