A rogue police helicopter flying a banner with a message opposing President Nicolás Maduro dropped grenades on the country's Supreme Court and shot at other government buildings in Caracas on Tuesday.
No one was injured during the attack, which witnesses say lasted about two hours. The whereabouts of the helicopter and its crew are still unknown.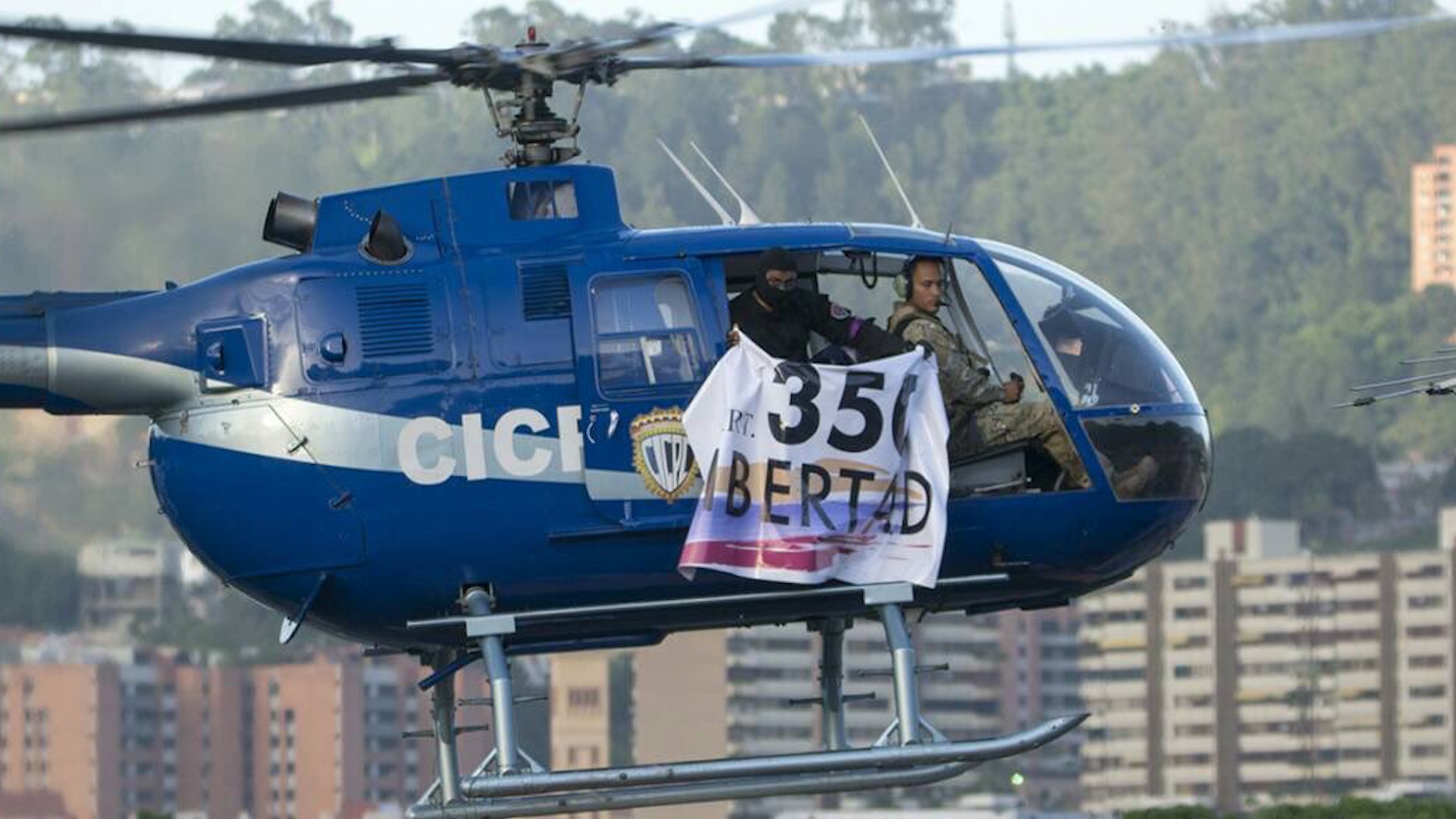 Prior to the attack, Oscar Perez, a former policeman, identified himself as the pilot in an Instagram video, and special forces are currently seeking him. Dressed in combat gear, Perez said an operation to take back Venezuela's "criminal government" was underway.
President Maduro has since condemned the attack, which followed months of violent protests in the region, although some critics worry he will use it to justify greater repression.