GUYS GUYS RELAX I KNOW THIS ALBUM IS HIGHLY ANTICIPATED BUT REALLY THAT IS NO CAUSE FOR YOU TO BE BUYING NEW BATTERIES FOR YOUR RABBIT MA. YOU DON'T EVEN KNOW WHAT THIS IS GONNA SOUND LIKE MAN. HAVING AN ALBUM BE THIS HIGHLY ANTICIPATED COULD BE GREAT OR TERRIBLE, YOU FEEL ME? LIKE IF THIS ALBUM ISN'T PERFECT A LOT OF NIGGAS ARE GOING TO BE FINGERING THEIR BUTTHOLES IN HATE FILLED ECSTASY. IF IT IS PERFECT THEN NIGGAS WILL BE LIKE "HE'S FROM CANADA THO!!" *CONTINUES FINGERING ANAL VIGOROUSLY*
SO BASICALLY FOR THE NAYSAYERS DRIZZY CAN'T WIN. I'M NEITHER A NAY SAYER NOR A STAN. I FUCK WITH SOME OF DRAKE'S MUSIC AND SOME OF IT I DON'T FUCK WITH. FOR A RAPPER THOUGH THE NIGGA IS PRETTY SELF AWARE WHICH IS RARE CUZ ALOT OF RAP NIGGAS HAVE NO HUMILITY AND BE ON SOCIAL MEDIA WORKSHOPPING POSSIBLE NAMES FOR THE RELIGION THEY ABOUT TO START WHERE THEY ARE THE MAIN DEITY NIGGA OR WHATEVER. MAY I SUGGEST HAVING ONE OF THE SACRAMENTS FOR YOUR MADE UP RELIGION BE 69'ING ON STAGE WITH A STRIPPER WITH A FAKE BUTT AT SUE'S? NAH? THE AALIYAH THING IS A LITTLE WEIRD BUT OTHER THAN THAT WHAT IS IT ABOUT DUDE THAT MAKES GROWN MEN HATE HIM SO PASSIONATELY? I'M WAY TOO BROKE TO BE UPSET WITH A RAPPER WHO IS IN A STUDIO MAKING BJ MUSIC B. I GOT 2 KIDS AND MY WIFE IS OD FERTILE. WHAT I'M TRYNA SAY IS I DON'T HAVE TIME OR ENERGY TO EXPEND HATING ON A DUDE "CUZ HE'S SOFT". I LITERALLY HAVE TO BE CONSTANTLY CHASING A 2YR WHENEVER IM NOT WORKING. I CAN THINK OF NIGGAS WAY MORE WORTHY OF SLANDER. WHATEVER WHO CARES YO I'MA THROW ON THIS LEAKED ALBUM AND LISTEN TO IT IMPARTIALLY BECAUSE I'M A SERIOUS FUCKING JOURNALIST B.
TUSCAN LEATHER
HAHA THIS SOUNDS LIKE A RZA BEAT HAD A BABY WITH A HEATMAKERZ BEAT WHICH IS FUNNY CUZ THE SONG CALLED "WU TANG FOREVER" DOES NOT. THIS IS KIND OF A BANGER THO MY NIGGAS. YO IS DRAKE TOO HONEST? IS THAT ONE OF THE THINGS THE DRAKE DETRACTORS BE SAYING? HE REALLY JUST COMMENTED ON HIS RELATIONSHIP WITH NICKI MINAJ? I WAS WAITING FOR THE NIGGA TO BE LIKE "HAD A BRAN MUFFIN FOR BREAKFAST, AND I'M NOT EVEN CONSTIPATED NOW MY BOWELS MOVIN RECKLESS." THANKS FOR THE INFO MY GUY BUT SOME THINGS YOU HAVE PERMISSION TO NOT DISCLOSE OVER A SOFT PIANO MY PAL. I APPRECIATE YOUR CANDOR THO.
FURTHEST THING
OHHH MAN HERE WE GO THIS IS THE BJ MUSIC I WAS WAITING FOR/EXPECTING. BUT YO YOU KNOW WHAT? REMEMBER SO FAR GONE WHERE HE HAD THE JOINTS HE RAPPED ON AND THEN HE HAD THE SENTIMENTAL BREAK UP BJ MUSIC? NIGGA DID A BJ MUSIC SENTIMENTAL RAP MASHUP B. HE'S RAPPIN ON THIS AND THE BEAT GETS HARD SOMETIMES EVEN WITH THAT HOUSE MUSIC PAD SHIT GOIN ON IN THE BACKGROUND. IF YOU PULL UP TO PICK SHORTY UP IN YOUR WELL APPOINTED SEDAN AND THIS IS PLAYING ON YOUR SERVICEABLE MUSICAL SYSTEM YOU MIGHT GET A LIL TOPPINGTON ON THE WAY TO OLIVE GARDEN MY PAL.
STARTED FROM THE BOTTOM
THIS SHIT FUCKIN GOES B. IDC IDC IDC THIS IS A DRIVING AROUND AFTER YOU GET YOUR INCOME TAX CHECK OFFICIAL THEME SONG. OH SHIT I JUST GOT A CHECK FOR 9 RACKS NIGGA IMA DRIVE AROUND AFTER I GET A CAR WASH BLASTIN THIS SHIT AND GO COP SOMETHING IRRESPONSIBLE LIKE A TRUE RELIGION AREA RUG OR SOME SHIT. YOU PICK UP YOUR MAN CHUBB AND 2 BITCHES AND JUST DRIVE AROUND WITH THIS SHIT ON A LOOP. THE WEED MAN WILL GIVE YOU WEED ON CREDIT MAN THIS IS A POWERFUL SONG. ALSO HE KINDA SONNED THAT WEEKND DUDE ON THIS.
WU TANG FOREVER
THIS SHIT GOT RELEASED AND A FUCKIN INTERNET FIRESTORM ERUPTED WITH NIGGAS BEING LIKE "THIS IS AN AFFRONT TO THE CHURCH OF WU TANG HOW DARE HE HARMONIZE ON A SONG WITH WU TANG IN THE TITLE?!" THIS SONG IS VERY EMOTIONAL AND YOU HAVE TO GINGERLY INSERT YOUR PENIS IN THE WOMAN YOU LOVE TO THIS. GOTTA BE MISSIONARY POSITION TOO. THEN YOU GOTTA BREAK UP WITH HER AND WEEP SOLEMNLY.
OWN IT
HOLY SHIIITTTT IS THIS A JOKE? WOW WAS DRAKE WINKING AT THE ENGINEER WHEN HE RECORDED THIS? THIS IS LIKE A DRAKE PARODY B. THE FUCKIN UNDERWATER REVERSE DRUMS AND THE R&B WHINING ABOUT WOMEN THIS IS PRETTY TERRIBLE. I WOULD PROLLY THINK OTHERWISE IF I CAUGHT MY WIFE BLOWING THE NIGGA ACROSS THE HALL, AND HAD TO FIND A REALLY GOOD SONG TO CRY TO. LUCKILY THAT HAS NEVER HAPPENED TO ME SO I HAVE NO NEED FOR THIS AUDIO HITACHI WAND. THANKFULLY THE SHIT WAS SHORT SO I DIDNT HAVE ENOUGH TIME TO PROPERLY SPIRAL INTO A DEPRESSING SERIES OF THOUGHTS ABOUT ANY OF MY EXES. EVERY LINE OF THIS SHIT IS GONNA BE HIGH SCHOOL NIGGAS FACEBOOK STATUS FOR MONTHS TO COME. TWITTER BIOS ALL THAT B. IF YOU BREAK UP WITH YOUR GIRL IN 2014 YOU WILL BE SHOOTING SUBTWEET AIRBALLS ALL OVER YOUR HOMIE'S TIMELINES B AND THEY WILL BE LYRICS FROM THIS SHIT HERE.
WORST BEHAVIOUR
LOL HE'S CANADIAN SO THERE'S A U IN BEHAVIOR. THIS FUCKIN BEAT GOES THO WOW. THIS IS ANOTHER JOINT THAT IS KINDA EMOTIONAL AND IS MASQUERADING AS A "SING THIS IN THE CLUB DRUNK" JOINT. NIGGAS IN TRUE RELIGIONS AND HOLLISTER SHIRT GONNA BE STANDING IN FRONT OF THEY BUILDING LIKE "MOEFUCKAS NEVA LOVED US!!" IF ANYBODY BUT DRAKE SAID THAT IN A SONG HE'D PROLLY GET LAUGHED OFF THE FACE OF THE PLANET OF THE EARTH B. THE NOD TO MA$E AND "ENOUGH TO MAKE YOU THROW UP MAN ITS GROSS WHAT I NET" BEING PROLLY THE HARDEST LINE OF THE YEAR MAKES THIS A BANGER IMO.
FROM TIME
OH SHIT SLOW PIANO YOU KNOW WHAT THAT MEANS, THAT MEANS DRAKE BOUT TO COME ON THIS SHIT LIKE "HO OHHH OHHHH" AND SING ABOUT GIRLS IN HIS HOTEL ROOM THAT HE HAS SEX WITH THEN HE KINDA REGRETS IT BECAUSE HIS EX GIRLFRIEND TEXTED HIM WHILE HE WAS GETTING A FOOTJOB FROM A KOREAN GIRL WITH A FAKE BUTT. THIS IS ALL IN A FUCKIN RAP ALBUM SONG? DAMN MY PAL YOU JUST SPILLED YOUR GUTS ON THIS JOINT. COURTNEY FROM THE HOOTERS ON PEACHTREE? THE LAST RAP ALBUM I LISTENED TO NIGGAS SPOKE EXCLUSIVELY ABOUT GUNS BJ'S WEED AND MOLLY…IM PERFECTLY OK WITH THAT THOUGH. I DON'T MIND A LITTLE TRANSPARENCY MY NIGGA LETS KEEP IT OFF EVERY SONG THO MY GUY COURTNEY HAS NOT PICKED UP ANY SHIFTS SINCE THIS ALBUM LEAKED CUZ NIGGAS ARE STALKING HER NOW. I BET YOU THERES AT LEAST 1000 BIRDS THAT CHANGED THEY LOCATION TO "HOOTERS ON PEACHTREE"
HOLD ON WERE GOING HOME
THIS IS THE SONG I SING TO MY DICK WHEN IM ON THE TRAIN AND I REALLY GOTTA PEE REAL BAD. JUST KIDDING BUT YO I DONT KNOW IF IM JUST SUPER SMACKED RIGHT NOW OR WHAT BUT IMAGINE DRAKE'S HEAD ON MICHAEL JACKSON'S BODY IN THE "ROCK WITH YOU" VIDEO AND IF THAT DOESN'T MAKE PERFECT SENSE RIGHT NOW WHILE YOU LISTEN TO THIS SONG YOU'RE AN IDIOT B AND YOU DON'T KNOW SHIT ABOUT AESTHETICS. SPEAKING OF AESTHETICS IS "MOUTHFEEL" A REAL TERM? OR DID A FOOD BLOGGER MAKE THAT SHIT UP? THIS SONG IS GONNA GET A BAJILLION SPINS ON WHATEVER RADIO STATION YOUR MOM LISTENS TO. YOUR MOM KNOWS ABOUT DRAKE NOW BECAUSE OF THIS SONG. TAKE THAT AS YOU MAY MY NIGGA. (NOTE: NIGGA PERFORMED THIS SHIT ON THE ELLEN SHOW!! LMAO JUST IN CASE YOU WERE WONDERING HOW MUCH OF A MOM MENOPAUSE SUMMER JAM THIS WAS)
CONNECT
OH COOL THIS IS SOME GOTHIC DRUID CHOPPED & SCREWED SHIT (THAT RHYMED IF YOU'RE KEEPING SCORE) IM WAITING FOR THIS NIGGA TO SAY SOMETHING ABOUT A GIRL…WOW 17 SECONDS FOR THE NIGGA TO TAKE IT TO THE HIGHSCHOOL "OUR KIDS WOULD BE GORGEOUS" SHIT. IF YOU NEVER SAID THAT TO A GIRL IN HIGHSCHOOL TO GET THE PUSSY THEN YOU NEVER TRIED HARD ENOUGH MY GUY. DAMN BRUH THIS IS A FUCKIN SNOOZER OF A TRACK MAN. THIS SOUNDS LIKE DRIZZY IS WARMING UP TO GO ON STAGE AND SING SOME MARY J BLIGE COVERS…BUT HE'S ON 4 XANAX.
THE LANGUAGE
YAYUH…YAYUH LOOLOOK…THIS SONG IS BORING MY NIGGAS. LAST TWO JOINTS SOUND LIKE FILLER WHICH IS COOL ITS OK THERES 15 JOINTS ON THIS EXTREMELY UNOFFICIAL VERSION THAT I GOT SO THAT MEANS ITS PROLLY LIKE 17 JOINTS ON THE REAL SHIT WHICH MEANS THIS 2 BACK TO BACK WACK JOINTS ARE JUST A LIL HICCUP AND NOT A TOTAL YMCMBUMMER. BEAT IS EXTREMELY PEDESTRIAN B. SHIT SOUND LIKE IM PLAYING PACMAN BACKSTAGE AT A DIPLO SHOW AND I JUST CHUGGED A PINT OF LEAN.
305 TO MY CITY
DAMN MY GUY MORE PROMETHAZINE OVERDOSE R&B STYLINGS? THIS SHIT SOUNDS LIKE TRICKY IF TRICKY HAD EVERY SWISHAHOUSE TAPE AND WAS BUNKMATES WITH TPAIN. NOT SURE IF IM JUST WILD ANXIOUS TO SMOKE THIS BLUNT OR WHAT BUT THIS IS SLOW AS FUCK AND IT'S NOT EVEN LIKE "MISSIONARY EYE GAZING SEX MUSIC" SLOW. NIGGA DID SPOKEN WORD ABOUT HELPING A STRIPPER GET THROUGH CUSTOMS B SMH MORE DRAKE PARODY SHIT. I'M NOT MAD THO MY NIGGA I UNDERSTAND, YOU GOTTA THROW ON THE JOINTS FOR GIRLS TO MASTURBATE TO. BUT YOU REALLY SANG THE WORDS "WE'RE NOT IN KANSAS ANYMORE" AND THAT IS UNACCEPTABLE MY NIGGA.
TOO MUCH
HAHAHAHAHAHAHHA
HAHAH
HAHAHAHHAHAHAHAHHAHAHA YO WHO THE FUCK IS SINGING THE HOOK ON THIS SHIT B!? THE AMPHIBIAN VERSION OF TRACY CHAPMAN? DRAKE RAN THRU THIS SHIT THO MY PALS I'M HAPPY WITH THE BALANCE BETWEEN R&B SHIT AND RAPPITY RAPPING. THIS SONG IS VERY VERSATILE B LIKE YOU COULD SMOKE A BLUNT TO THIS AND JUST DRIVE AROUND BEING PENSIVE, OR YOU COULD DO A BASEBALL SLIDE INTO A WOMAN'S BEDROOM AND REQUEST FELLATIO, OR YOU COULD SIT HERE AND WRITE A REVIEW OF A DRAKE ALBUM. THIS IS PRETTY GOOD.
POUND CAKE/PARIS MORTON MUSIC
NIGGAS ALL SHITTED ON JAYZ'S VERSE ON THIS? IT WAS PRETTY STANDARD RAP SHIT. I KNOW IT WASN'T THE DYNASTY INTRO VERSE BUT GIVE THE GUY A BREAK HE CAN'T SHIT ON EVERYBODY ALL THE TIME. ALSO HE'S 68 AND HAS A KID NIGGAS GOTTA PRIORITIZE. I COULD REALLY DO WITHOUT TIMBALAND DOING THE FUCKIN WIKI WIKI WIKI DOLLA DOLLA BEEL YAWL. ARE YOU KIDDING ME MY PAL? DID YOU EVEN PRODUCE THIS? THIS SOUNDS LIKE A JAY DILLA BEAT OR SOME SHIT. YO SPEAKING OF DILLA, YOU WANNA INFURIATE A DILLA STAN? BE LIKE "JAY DILLA RUINED TRIBE CALLED QUEST'S LAST ALBUM" THEY WILL GET REAL UPSET AND THROW VINYL AT YOU. THIS WAS A GOOD A SONG THO, EVEN WHEN IT SWITCHES UP INTO A DISCLOSURE SONG WITH DRAKE DOING SPOKEN WORD ON THE SHIT.
COME THRU
BASED ON THE TITLE IM GONNA ASSUME THIS IS ABOUT FLYING GIRLS IN FROM OUTTA TOWN TO GET SOME PUSSY. IT KINDA IS. WOW THIS TAKES ME BACK TO BEING UNEMPLOYED IN MY MOMS CRIB AND CALLING GIRLS UP AND CONVINCING THEM TO CALL OUTTA WORK AND DRIVE TO THE CRIB SO I COULD BEAT THE CHEEKS. I WAS PRETTY PERSUASIVE, I GUESS MY DICK WAS PERSUASIVE. MY PENIS CAN BE VERY CONVINCING. MAN WAITING IN THE CRIB FOR PUSSY IS SUCH A GREAT FEELING MAN, I'D JUST SIT AROUND IN BASKETBALL SHORTS WITH NO DRAWLS ON WAITING FOR SHORTY TO ARRIVE IN A MATCHING BRA & PANTY SET. *SIGH* YO THIS SONG SWITCHES UP INTO SOME VERY OVARIAN SHIT I DON'T LOVE IT. I FEEL LIKE IF I WAS SOBER RIGHT NOW I WOULD TOTALLY HATE IT BUT IN MY CURRENT FUGUE STATE IM NOT MAD. IDK IF I USED FUGUE STATE IN THE RIGHT CONTEXT BUT PLEASE NAVIGATE YOUR BROWSER TO MY FAQ PAGE AND FIND OUT IF I GIVE A FUCK.
ALL ME
THIS IS IT RIGHT HERE THIS SHIT GOES FUCKIN HARD B. I'M BURNING THIS SHIT RIGHT NOW TO PLAY FOR MY CHILDREN SO THEY CAN GROW TO BE SUPREMELY CONFIDENT SELF SUFFICIENT MEN IN THE FUTURE AND THEN GET DRAFTED BY PROFESSIONAL SPORTS TEAMS. THAT'S ACTUALLY MY 401K. MY RETIREMENT PLAN IS HOPING ONE OF MY SONS PLAYS PROFESSIONAL SPORTS AND BUYS ME A HOUSE. I HAVE GOOD GENES AND MY WIFE IS JEWISH SO I WON'T HAVE TO WORRY ABOUT NIGGAS SPENDING THEY MONEY ON A FLEET OF EUROPEAN CARS AND HOOKERS. NIGGAS CAN SPEND IT ALL ON ME AND MAKING SURE I HAVE A FLEET OF EUROPEAN CARS AND HOOKERS. THIS SONG FUCKIN KNOCKS THO B. DRAKE RAN THRU THIS 2CHAINZ DID A SNEEZE/GIVENCHY LINE THAT PRETTY MUCH STOLE THE WHOLE ALBUM. BIG SEAN DID SOME RAPPING I THINK. THIS BEAT IS FUCKIN RIDICULOUS B. I COULD SHOOT UP AN OPERA TO THAT SHIT.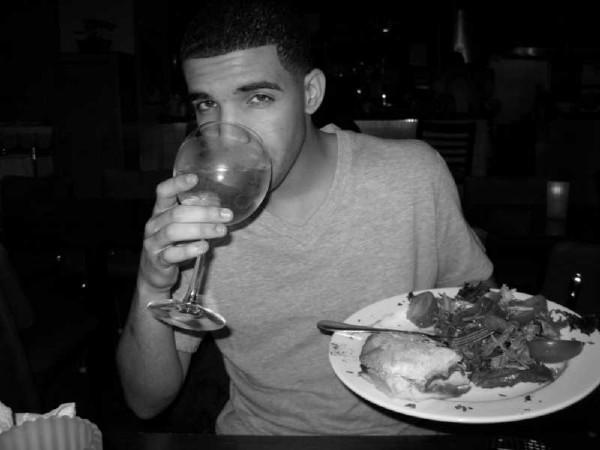 YO THIS IS PRETTY STANDARD DRAKE, BUT PRETTY STANDARD DRAKE IS EXTREMELY TALENTED. THE NIGGAS ONLY PROBLEM IS OVERSHARING BUT ITS KINDA WHATEVER CUZ THATS JUST WHAT THE NIGGA DOES. ITS LIKE DATING A GIRL THAT CHEWS HER TOENAILS BUT SHE'S A 9.5…I COULD REALLY DO WITHOUT THE TOENAIL CHEWING MA ITS KINDA GROSS, ITS ACTUALLY REALLY GROSS AND MAKES ME WILD FLACCID BUT WHEN YOU'RE NOT CHEWING YOUR TOENAILS YOU ARE GREAT. DRAKE CHEWS HIS TOENAILS SOMETIMES BUT WHO CARES? THERE'S SEVERAL BANGERS ON HERE AND A COUPLE DUDS THAT SOUND LIKE HE WAS LISTENING TO OLD VOICEMAILS AND TRYING TO RECORD SIMULTANEOUSLY. OVERALL THIS A PRETTY GOOD ALBUM MY PALS. I GIVE IT 4 PILES OF DUTCHGUTS OUTTA 5 GOOD JOB AUBREY. NOW DO A MIXTAPE OF ALL JOINTS THAT SOUND LIKE "STARTED FROM THE BOTTOM" AND "ALL ME" THANKS.
The Kid Mero does not chew his toenails. He's on Twitter — @THEKIDMERO
-----
As part of Drake Week, yesterday we've already pondered "What If Every Song on Drake's New Album Was an Episode of Seinfeld?", had a writer comment on listening to Drake for the first time and examined a series of interpretive Vines on the LP. Drake Week continues tomorrow.