It's a special time of year for people who like weed, a group that includes a lot of musicians, and, as far as we can tell, most of our readers. That's right, it's almost 4/20, the blessed holiday of Saint Mary Jane, the greenest day of the year, the holiday you've been marking on your calendar with a sticky (wink, wink) note. Four Twenty: Weed Weekend. Sativa Sunday. Cannibis Calendar Event. THC Time.
If you're celebrating, chances are you'd like to share the occasion with your friends and, ideally, Wiz Khalifa. Fortunately, courtesy of the good folks at At-light-one-up (Atlantic) Records and Ganj-iphy (Giphy), you can do exactly that with this handy GIF generator.
Featuring a bunch of dope shots from Wiz Khalifa and Ty Dolla $ign's "Irie" video, a few from Classified and B.O.B.'s video for "Higher," and a couple other random pictures, the tool has templates for every taste, and it should be easy to find the perfect way to say "let's smoke some bud" to your buds or Indica-te your interest to a special someone in your life. Like weed? Then you'll love making these GIFs. Just click on the circle icon to scroll through the background images and use the square icon to create the GIF and pass that shit.
To get the blunt rolling and spark your imagination, here are just a few examples of what awaits: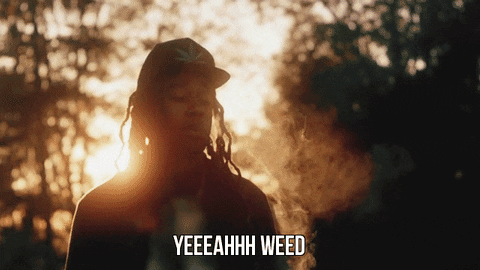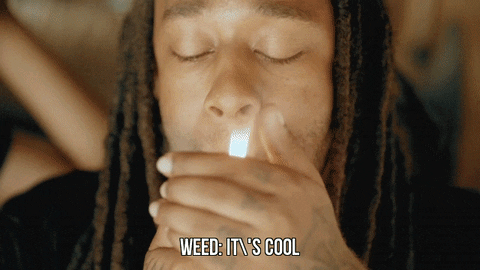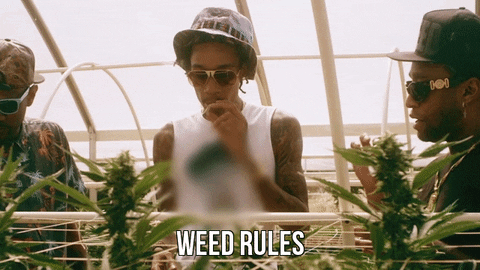 Hit that bong/joint/spliff/blunt/vape/weird contraption your roommate made and get to work.
Like cool rap stuff? Check out all our cool rap stuff:
Smoke All of the Weed in Wiz Khalifa's "OG Bobby Johnson Remix" Video Feat. Chevy Woods
Cocaine Cowboys: Freddie Gibbs and Madlib Ride the White Horse into the Sunset
I Had to Stop Interviewing Rick Ross Because He Can't Handle Hard Questions
Like getting high? Check out these other weed articles: