Whoever's running things over at Adult Swim's media department is seriously killing it on the metal front. We already knew that the network harbored at least a few metalheads behind the scenes—look at Metalocalypse, or this dope compilation with Death Angel, Black Tusk, and Ludicra—and their latest venture into the music industry has spawned some particularly poisonous fruit.
Louisiana-slash-California's best and brashest purveyors of extreme heaviness, Thou, have just released a new song as part of the ongoing Adult Swim Singles series, and—big fucking surprise—it rules.
Nod out to the shuddering, virulent strains of "Eyehatethou" below, and stop by the Adult Swin site if you want to buy a T-shirt with that weird red egg on it.
Also, there's an added bonus for New Yorkers: Thou is rolling through our fair city for their usual one-two punch of day show/night show brutality, and they've brought Minneapolis black metal perfectionists False along for the ride.
Friday night sees the pair of them join Sunrot and Forn at Brooklyn's Saint Vitus, then on Saturday, they're playing a matinee show at legendary DIY joint ABC No Rio with Lord Snow and Youth Crush around 1pm. We dare you to go to both—and for god's sake, bring earplugs.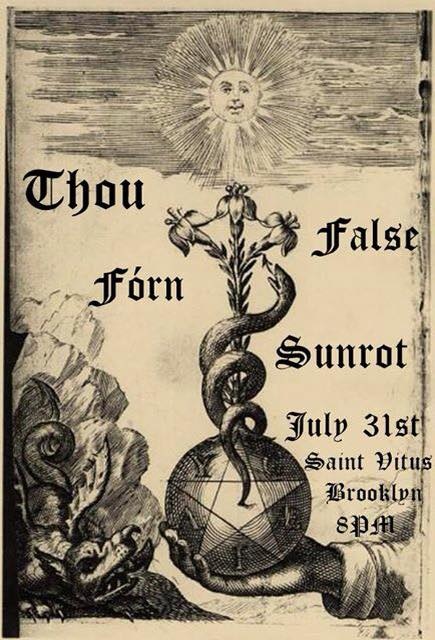 Kim Kelly will see you there, or at least on Twitter - @grimkim