Photo by Hedvig Jenning
Swedish pop star Tove Styrke got her big break—or the first one, anyway—on Idol in 2009. But after four years out of the spotlight, which is an eternity for an up-and-comer, the 22-year-old signed a big record deal with RCA and is back with a new EP called Borderline, featuring her genre-bending single of the same name. Chucking her old sound for an electro-pop-meets-reggaeton vibe reminiscent of fellow Swedes like Robyn and Elliphant, the former teen model is ready for a comeback.
Her style is exactly what you'd expect from a girl who sings a breakout hit awesomely titled, "Even if I'm Loud It Doesn't Mean I'm Talking to You." It's bold, it's cool, and it's, yes, loud— in a good way (Is there any other way?). On stage, her look is a little 90s grunge (you can often find her in flannel and leather, like any respectable 90s baby) and refreshingly avant-garde—much like her music.
She'll be hitting the road next month, stopping by both coasts with shows at The Echo in Los Angeles and The Westway in New York City, so we stole a few minutes with her to find out what she'll be bringing along on tour. Go see her and her spaceship-covered tambourine when she comes through your town, and keep an eye out for her first U.S. album in early 2015.
All photos courtesy of Tove Styrke.
TAMBOURINE
"I glued on a bunch of glittery stickers of spaceships and flowers so it looks cool, ."
MY JACKET
"It's got my name on the back and really improves my shoulder width."
NECKLACES
"The first one, I got at a birthday party when I was eight. I lost a few of the charms but you still get the idea. The second was found at a thrift shop. It's got little roses on it. Then there's my mom's old chain necklace, and I've got a matching bracelet that says "ANNA." Another says, "Make a fuzz, claim space, raise your voice and don't back down. We hold each others hands when it gets frightening" in Swedish."
MY DRUMMER IN HIS HORSE SHIRT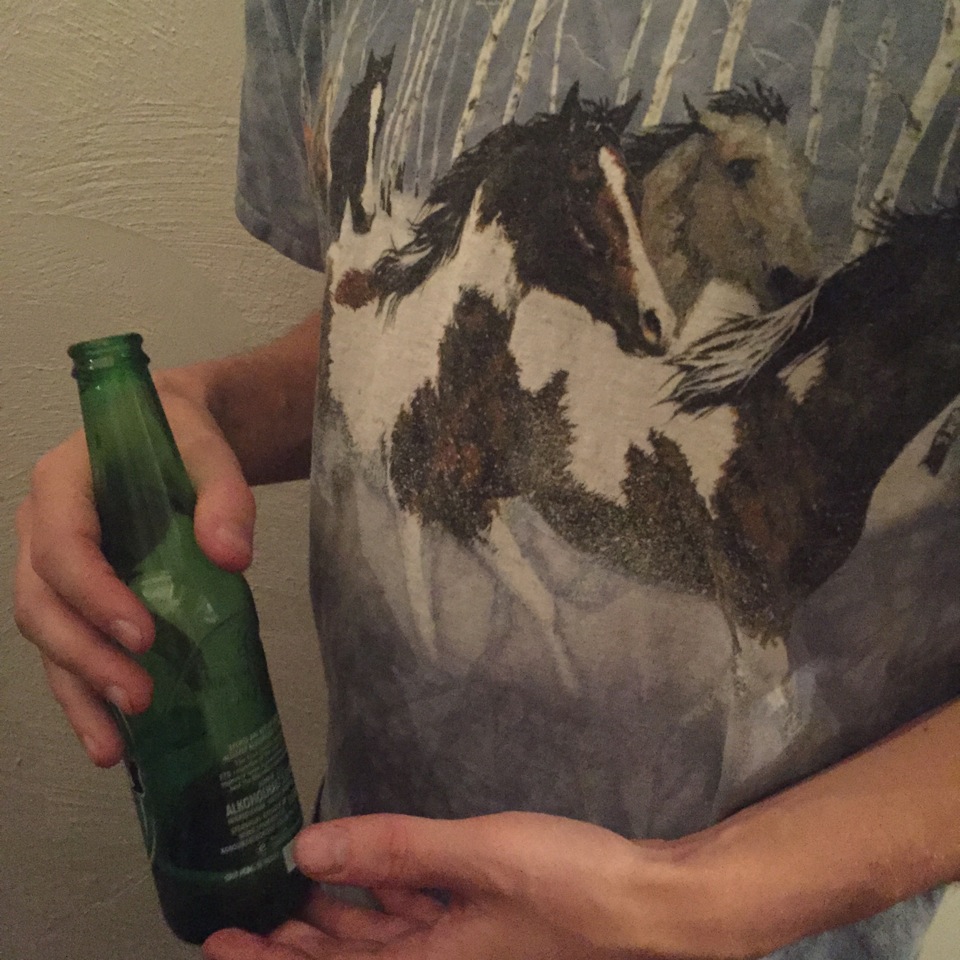 "Brings some sassiness to the stage."
MY GUITAR PLAYER AND HER COOL PEDALS
"For a touch of rock n' roll, this is always a good thing to have on tour."
Casey Lewis does this every week. She's on Twitter.