I'm doing my very best to avoid the Internet right now. The world is about to definitely not end, and if you're seeing what I'm seeing, social sites are beginning to buzz with hilarious "What gives, I'm still here!" posts and clever "So does it happen right at midnight, or is it later, or what?" status updates. Combine that with the thousands of dormant distant relative Facebook accounts creaking to life to post something creepily religious or their just-in-case goodbyes, and it's enough to make a person wish the world really was ending.
I urge you to do what I'll be doing: Barricading the door and listening to "Kiss From A Rose" for 13 hours.
I've compiled a playlist of every version of "Kiss From A Rose" that's available on Spotify. It's 191 tracks and 13 hours long, and has a little bit of everything-- the original Seal version, his acoustic version, many covers, awful soundalikes, karaoke mixes, and even a bunch of pan flute renditions. Check it out!
I'll be reviewing a few choice selections below. If you don't have access to Spotify, there's a free version that hooks into a Facebook account, so you could just create a dummy account and go to town. And no, I'm no Spotify shill or anything (in fact, I find the service sucks more often than not), but hey, it's a means to an end.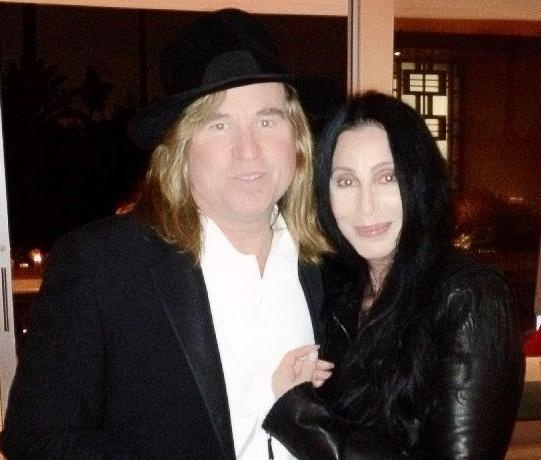 Seal - Kiss From A Rose
Album: Best 1991-2004
Obviously, this is the original version and the standard by which all others will be judged. Within moments of the song starting, I'm taken back to "Batman Forever" and its spooky green-tinted everything. The year was 1995 and Jim Carrey played The Riddler playing Jim Carrey, Tommy Lee Jones played a grumpy old injured man, Nicole Kidman tried to make plants scary or something, and Val Kilmer played Batman just in time before he got horrifically fat. 10/10.
Seal - Kiss From A Rose (Acoustic Version)
Album: Best 1991-2004
Slower and there's way more of a "renn faire" vibe in this one. It's sensual and one-on-one, and I feel a little like I'm intruding on Seal's private moments here. There's a xylophone sound that becomes really pronounced in the middle of the song, and I can't get the image out of my head of a sensual Seal crooning while pounding out notes on a rainbow-colored toy xylophone. I'm enjoying this song more than I thought I would, but not as intended. 8/10.
Atom Smash - Kiss From A Rose
Album: Beautiful Alien
Fantastically generic rock cover that I'd describe as "Wimpier Nickelback" and performed by a vocalist not qualified to gaze upon Seal's acne scars. To their credit though, I quickly gave a couple of their original songs a listen, and it was probably a good idea to do some covers. 3/10.
April Devine - Kiss From A Rose
Album: Redemption
If your vision was blurry like mine just now, you might have read the artist as "Avril Lavigne," and as the song started you might have slightly confused the sound with the opening riffs of "Sk8er Boi." It wasn't until the guy's vocals came in that I realized it wasn't an Avril side project. 4/10.
Smooth Jazz - Kiss From A Rose
Album: Smooth Jazz
No idea who this generic band is, but hell yes, this is some real Weather Channel-ass jazz! I'm blasting this right now and I bet my neighbors are thinking, "Hey, it's only :32 after. How's he on that 'Local on the 8s' shit?" They're probably jealous. 8/10.
Seal - Kiss From A Rose (Kicks From A Rhodes Mix)
Album: Seal Best Remixes 1991-2005
This is what happens when the "Mortal Kombat" theme chills out and falls in love. I'll definitely be playing this one at my next never. 2/10.
Failure To Excel - Kiss From A Rose
Album: Rise From the Ashes
Starts out sounding like a few college guys crowding around their MacBook to do the opening acappella bit, but never quite gets out of that zone. Yeah, there's guitars that come in, but I can't help but feeling like by listening to this I'm making someone late for their exams. 4/10.
Calmus Ensemble - Kiss From A Rose
Album: One More Song
Calmus? I guess this is supposed to calm you down or something? I had my headphones on and it was instantly 3 or 4 people screaming Seal directly my ears, no warning. It sounds like an awful a cappella choir waking their roommate up in the most annoying way possible. And they sound smug while doing it, too. Throw this whole album into lava. 0/10. Boo.
Air Guitar - Kiss From A Rose
Album: Dadstrumental
The vocals have been replaced entirely by an electric guitar, letting you jam out to this song as Seal intended. The imagery this song conjures is my favorite part: Someone must have caught their middle-aged dad soloing a badass imaginary V-neck in the den during "Batman Forever" and put this bad boy together. I'm torn because I want to tell everyone about this, but then they'll know that I rocked it and pretended to kick over an amp in my studio apartment. 9/10.
High Oaks Symphony Pop Orchestra - Kiss From A Rose
Album: Romantic Moments
There's absolutely nothing romantic about this MIDI shit. The scary "Ehh Eh EHH" computerized vocal sounds and fake instrumentation will make you feel like you're on a date with one of those enormous punch card computers from the old batcave, and not the sleek instrumentation of Val Kilmer's time. You know those Casio keyboards the nerd kids were always winning on Double Dare? Pretty sure this is what they did with them. Horrendous. 1/10.
There you have it, and if that's not enough for you, there are well over 180 more versions for you to take a gander at. Don't say we never gave you anything!
Previously - The Return of The Return of the Mack
Follow Jon on Twitter - @fart